We have arrived at that time of the year!    So put on your coziest pajamas, switch off the lamps and light the candles - it's scary movie time.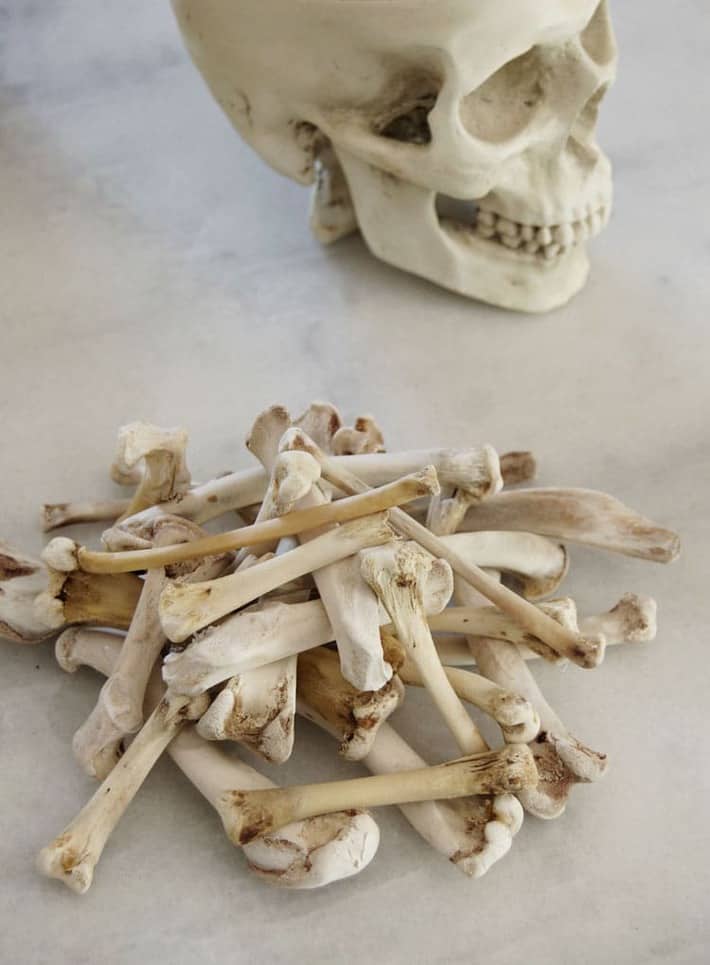 A teenage girl barfing out the devil and crab crawling down the stairs is the perfect antidote for the sickly sweet pumpkin spice everything everywhere all at once high you've been on this past month.
It's time to stop romping through the leaves and come back down to earth where it naturally smells like dirt, worms, decomposing leaves and if you're lucky, the odd time, laundry and McDonalds.
The official transition from the joyous, hand holding, cider scented month of October, to the serial killer musk of November - is known as Halloween.
And these are the movies to transition with.
Barbarian
87% liked this movie
Barbarian uses humour, gore, satire and jump scares to create a small budget horror film that's absolutely made for watching Halloween night. I'm not a horror movie aficionado but I said out loud, "Why would she ... ????" at least once every minute.
I think that means it's good. Plus Justin Long is in it. I mean, it's ridiculous, but being ridiculous is a classic Halloween movie move.
Knock at the Cabin
62% liked this movie (not a universally high rating, but I did like it)
Based on a book that won the Horror Writers Association's Bram Stoker Award, M. Night Shyamalan's Knock at the Cabin is an apocalyptic psychological horror film.
We Have a Ghost
76% liked this movie
This is the one to watch if you're actually afraid of scary movies. It's just silly. Cute, entertaining and easily enjoyed without needing to leave the lights on for a week after watching it.
Bird box
83% liked this movie
I somehow shunned Bird Box when it came out in 2018. I finally tried to watch it again this year and was STUNNED I had actually started this movie and then stopped it 1 minute into it thinking I didn't like it. I liked it immensely. If you haven't seen it, THIS is the movie I recommend you watch this Halloween.
It isn't a typical Halloween movie but it's incredibly suspenseful. In fact it was so suspenseful, I checked my Apple watch to see how much my heart rate was increasing while watching it. A lot. It was increasing by a lot.
The Menu
78% liked this movie
Set entirely in an exclusive restaurant only accessible by boat, The Menu will entertain the shit out of you. That's all you need to know.
---
(last year's classic picks follow)
The Exorcist
87% liked this movie
There is no scarier movie. There just isn't. I haven't watched it since I was 12 in my parent's basement. I only saw the version that was aired on television so it wasn't even the full scary version. I will never be the same again. We all knew it was going to be on the list, so I figured I'd get it out of the way right off the top.
Rosemary's Baby
86% liked this movie
A movie about a scary baby made by director Roman Polanski; a man who was charged with drugging and raping a 13 year old. Watch it or don't. But it's a scary movie classic and sometimes you have to separate the art from the artist.
Carrie
89% liked this movie
Girl gets tormented. Girl gets revenge. Any movie that ends with us feeling better about our lives because "Hey, you know what? At least no one has poured pigs blood on me this year." is a good choice.
Scream
86% liked this movie
The first in the classic, campy, horror movies franchise.
Ghostbusters
86% liked this movie
Who you gonna call? Your favourite Canadian friend to thank them, because without Canadians Ivan Reitman, Dan Aykroyd and Rick Moranis, is there even a Ghostbusters?
Practical Magic
90% liked this movie
Yes Virginia, there is a Halloween Rom Com movie starring Sandra Bullock.
Us
74% liked this movie
A perfectly respectable family gets terrorized by their doppelgängers.
The Witch
78% liked this movie
The Witch is a period piece taking place in 1630s New England.
Don't Breathe
91% liked this movie
Three thieves break into the home of a blind man after hearing he has $300,000 cash in the house. They figure it'll be an easy job. They're wrong.
Donnie Darko
92% liked this movie
The psychological thriller that cemented Jake Gyllenhaal as a talent, not just a Jake Gyllenhaal face.
Get Out
89% liked this movie
My first try of this film I turned it off. Not because it was too scary, but because I just didn't like it. I gave it a second shot. I changed my mind. It's a brilliant look at systemic racism.
Host
83% liked this movie
Host is THE movie made for this moment in time. A movie about the isolation of Covid 19, shot entirely in isolation, about a ZOOM call. The actors shot alone, did their own special effects and shooting with instructions from director Rob Savage.
Contagion
87% liked this movie
Contagion. The similarities to the current pandemic are eerie both in the unpredictable nature of the virus and how it came to be. Even more eerie, is the fact that this predictive movie was made a decade before Covid hit.
---
Which will you be watching tonight? And how will you be setting yourself up for it? Candles? Popcorn? Blanket? BB Gun?