We all have certain secrets we need to keep for the safety of ourselves and others. For instance I could never let it get out that a certain relative of mine was once a Republican. Just kidding. They were a Democrat. Just kidding they were a Libertarian. Just kidding. You're all worked up now no matter what your affiliation aren't you? Good. I was trying to get your heart rate up. Politics are the cardio of the blog world.
The point was to get your heart pumping and racing so these next 3 tips wouldn't come as so much of a shock that you collapsed from cardiac arrest.
Now that your heart rate is up we can move on to the secrets held within your car.
The first road vehicle was invented by some smart French dude who got money to build it from the government of France. It had a steam engine, 3 wheels and flew wildly out of control into a wall at its top speed of 2 m.p.h. on its inaugural test run. From there Karl Benz picked up the cause along with Gottlieb Daimler and his collaborator Wilhelm Maybach who perfected the gas powered engine and added another wheel.
Then some guy name Ford jumped on the bandwagon and figured out a way to make a car on an assembly line. In doing so, he managed to cut the cost of producing a car (The Model T) by 75% and made the car available to the general public. Its assembly line price was $260. Which is about what the key for my car would cost if I lost it.
The Model T dashboard had one thing. A speedometer.
The inside of the car had no clock, no heating vents, no gas gauge, no oil gauge, no radio, no DVD player, no rearview backup camera, no rearview mirror, no windshield, no seat belts. and most alarmingly, no cup holder.
It was pretty in a simplistic, I built this out of Amazon boxes kind of way.
Nowadays most people aren't happy with a car dashboard unless it looks like it was ripped straight out of a 747 cockpit.
So yes, car interiors have come a long way since the Model T. There are gizmos and gadgets and all manner of things to keep you occupied when you get bored with paying attention to the road.
One of the least understood gizmos on modern car dashboards is the gas tank symbol. And it's the subject of our car's first secret.
1. Whichever side of your dashboard your gas gauge is on, is the side of your car the tank is on.
You can see in this picture of my dashboard that the gas gauge is on the right hand side. Therefore the gas tank is on the passenger side of my car.
If the gauge is in the centre of the dashboard there will be a little arrow on the gauge that points to which side of the car the tank is on. Helpful when you've borrowed someone else's car and are going to fill it with gas or with rental cars.
2. Most cars now come with a convenient food warmer.
I had no idea most people didn't think to do this but apparently it's true. Whenever I happen to pick up take out food (which isn't nearly as often as I would like) on my way to get it I put my passenger side's heated seat on. Then when you plop the bag of McDonalds, Taco Bell or box of pizza onto it, it helps keep it warm on the trip home.
***BONUS CAR TIP FOR PIZZA LOVERS***
One year I bought the fella an insulated pizza bag for Christmas because we used to like pizza that came from a place half an hour away. It's a GENIUS gift for anyone who loves pizza. At the time I had to order it from somewhere weird, but now you can get them on Amazon.
3. A lot of key fobs not only open your car door, but also open and close your car windows.
This little car secret doesn't hold true for everyone but it's true for a fair amount of people. Just press the "unlock" button once, and then press and hold it. If you are one of the lucky ones, your window will instantly roll down. I tried it. My windows did not instantly roll down but my television turned on.
Just kidding.
You can get my Milwaukee keychain measuring tape here. All the ladies on the Upper East Side have one.
For those of you who haven't run outside to try your key fob on your car windows I'd like to wish you a good weekend. Maybe think about going for a drive. To pick up some pizza.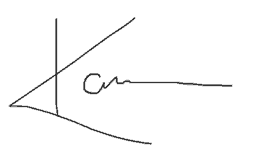 →Hey there! GET MY POSTS emailed to you 3 times a week←