Night is coming sooner, days are getting shorter. We're coming into tv watching season. Here are 3 great television shows you should be watching, but might not be.
I've kept this quiet, but a year or so ago, I invested heavily in a documentary film. Because I'm a high roller. The movie was completed recently and I think it's fair to say it couldn't have been done without me and my significant initial capital investment. I'm very proud of that.
I like to do what I can in terms of being a patron of the arts because the arts are consistently underfunded and yet have an immeasurable positive impact on our lives. Plus my blog has the word "art" in it. Sooooo.
When my friend was making this film (yes it was made by a friend) he put the call out for investors about midway through the production. After some serious back and forth, an agreement to credit me as a producer, 14 phone calls, a 92 page contract, points on the back end, costume approval and a discussion about the validity of Bitcoin I gave him $100. Minus Paypal fees.
Marshall Kaplan, is a television producer I worked with for many seasons. His son Ben made this film and Marshall tagged along for the ride. A ride which took them straight to Los Angeles where they delved into the subject matter behind the documentary – television. Which was the real reason behind my interest in the film. I. Love. Television.
"Viewer Direction Advised" follows Ben and Marshall as they travel to L.A. to explore how television consumption has changed for their two generations. For my friend Marshall, growing up, there was appointment television. For his son Ben, television could be watched whenever, wherever for hours on end. Television used to bring a family together even if it was in front of a square box for one hour, to watch a a 3′ tall man welcome a plane to a mysterious tropical island. The next day the show would be the topic of conversation at most offices and schools. Everyone was watching it at the same time. That doesn't exist anymore. Not to the same extent anyway. Their film looks at whether the loss of this appointment television (We were on a BREAK! No soup for YOU! ) has fractured us as a culture.
There are those that still feel the need to scoff at television. That it's for the unintelligent or a waste of time but I argue that anything that entertains you has value. I do stuff non stop. All day long. I do and I do and I do. So that one hour that I can sit down on the couch around 10 o'clock most nights and watch something on television is necessary. For my muscles, for my mind, for my sanity.
Also potato chips taste most delicious when eaten watching television. Kind of a scientific fact.
I'll admit that I like really, really GOOD television. But don't get all impressed with me just yet. I also like absolute crap television. Think Hallmark made for tv movies where all the men wear cowboy hats and all the women are successful bakers/writers or antique store owners who successfully solve murders on the side.
In a week or so one of the best new dramas on television is returning and I'm counting down the days. It's the first in my list of 3 shows you SHOULD be watching but might not be.
---
3 Shows You Should be Watching
OZARK – Netflix
Drama. Organized Crime.
RETURNS AUGUST 31ST.
If you haven't watched Ozark, get caught up on Season 1 before Season 2 starts in a couple of weeks.
---
GET SHORTY – Epix
Dramedy. Organized Crime
Season 2 just released!
Get Shorty is based on and an extension of Elmore Leonard's novel and film. Ray Romano of Everybody Loves Raymond stars along with – Chris O'Dowd who can do no wrong ever. Chris O'Dowd is also the star of another one of my favourite shows, Moone Boy, which you can see in Part 6 of my TV Shows you should be watching.
THE KNICK – Cinemax
Period Drama. Medical.
This is a short one if you don't want too much of a commitment. 2 seasons, each only 10 episodes.
The Knick was directed by Steven Soderbergh and stars Clive Owen. it is not for the squeamish. It IS for anyone looking for riveting television.
And I couldn't leave you without giving you a look at what I think we can agree is *my* new movie, which basically never would have been made if it weren't for me. I think we can all see that.
Please enjoy the trailer for …
VIEWER DIRECTION ADVISED
Documentary
Viewer Direction Advised – Documentary Sizzle from B Kaplan on Vimeo.
Watch for me on the red carpet at a film festival near you.
Have a good weekend!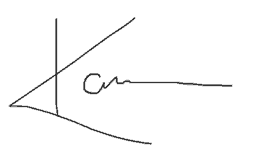 →Follow me on Instagram where I often make a fool of myself←
To see allllll the shows I've recommended in my 3 Shows You Should be Watching Series, click here.