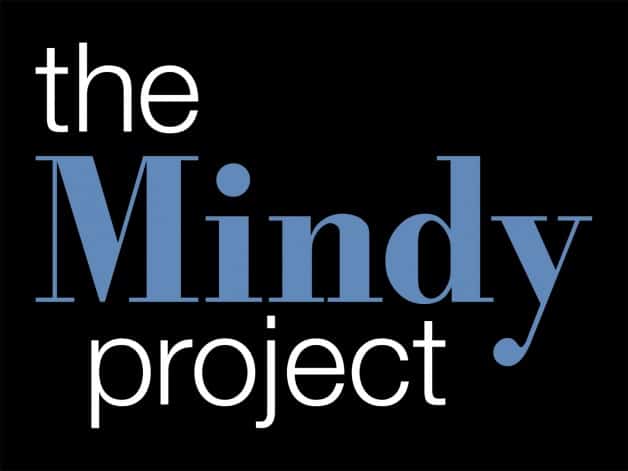 The Mindy Project was created by and written by Mindy Kaling, formerly of The Office. The show revolves around a 31 year old gynecologist's career and love life. Mindy is that gynecologist.
To say it's a comedy is like saying The Mona Lisa is art. It's more than that. IT'S ART. And The Mindy Show IS COMEDY.
I have never watched a series that has made me laugh out loud more. Every. Single. Episode.
Here is a series of texts between my niece and I. It's the best way I can think to relay to you effect this show has had on us.
My text messages are in blue on the right. Hers are in gray on the left.
So there you have it. Behold … The Mindy Project …
For those of you in America, you can watch the entire first episode here. Yay for you.

For everyone else, the best I could find is a promo for season 1, which quite frankly I don't even want to show. For a show that is so brilliant, this is a horrible, horrible promo.
Trust the texts. Not the promo.
Oh. That thing about this being about 3 shows you should be watching? The Mindy Project is it. There is no need for a single other show. The Mindy Show is all you need.
Want to create gold like this? Sign up for my live video course on blogging. How to turn your blog into a business. If you suck I'll tell you, if you're great I'll tell you. Either way you're gonna walk away with the truth and a good look at my kitchen.