If you're looking for weird, look no further than Asia. In North America we've been held hostage by the beauty industries' inane, boring notions that toothpaste should simply be mint flavoured and facials performed at spas.
Skip right to the products.
I don't mind getting old. I mean, it's O.K. ... my house is almost paid off, (relatively speaking) I can eat whatever I want for dinner and I now have the confidence to tell anyone wearing pajamas at the grocery store that they aren't appropriate attire for shopping. They're meant to be worn in the comfort of a movie theatre or a while cutting the lawn. Idiots.
What I do not like about getting old is the effort it takes just to remain relatively human looking and feeling. I itch if I don't moisturize, if I don't drink enough water I'll have pillow marks in my face for 12 hours, and somewhere along the way my feet morphed into cinder blocks. Tiny, hard as a rock, rough cinder blocks that catch and pull and rip as I pull on the most delicate of socks.
You'd think with all these concerns I'd pay more attention to taking care of my skin but I'll admit I'm pretty sporadic about it. I never go to bed with makeup on my face and I moisturize it every night and morning but that's kind of it.
My friend Andrea, on the other hand has always, always LIVED for skincare. I don't know why she even bothers with worrying about it, she's as old as the hills and her skin is perfect. Glowing, healthy, tight. Again. Idiot.
Andrea's a makeup artist and at the moment is living in Singapore. I don't know if you know this but Asia is the Mecca of weird beauty treatments. It's the land that gave us fish pedicures and bird shit facials. If you haven't seen it, read the post about when my sisters, mother and I got a fish pedicure in Thailand. Yup.
So every year I get a big box filled with some weird Asian beauty products. Like this snail mucus moisturizer I got last year.
I couldn't imagine anything topping that but ... it did. More on that later in the post.
7 Bizarre Beauty Products From Asia
(thanks to the world of Amazon *most* of these products are available in North America. If they're available, I've linked to them)
The Face Tightener.
I'm still not sure what this is but it feels very blow up sex doll to me. I think it's for tightening your facial muscles. You chew on it a bit. I'm not sure why you couldn't just chew on gum. It's all so confusing but ... I'm not going to question the world of Asian beauty products.
This flower shaped one isn't available on Amazon, but the even more fun, MOUTH shaped one is.
2. The Wrinkle Eraser
The jade face roller. Which will simply roll away face wrinkles and improve your Chi. I don't think it'll do any of that but it feels really good rolling over your nose.
Jade face roller available on Amazon.
3. The Face Mask That Looks Like a Tasty Kid's Treat!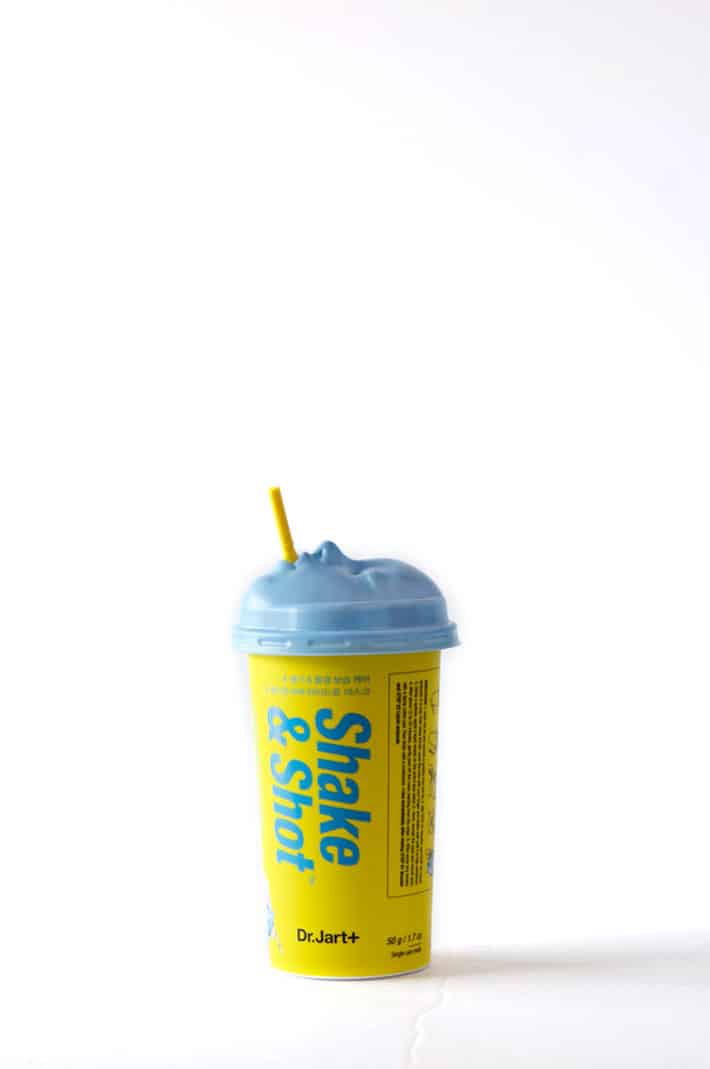 No idea. I had NO idea what this was. Obviously I thought it was some sort of drinkable shake. As most people would think. Except kids. They'd probably just think it's a sippy cup and ignore it. It's a rubber face mask that you mix up in the cup and squirt on your face.
From the top.
Note to parents. I'm sure I was just being stupid thinking it was some sort of drinkable shake. Your kids will never make that mistake unless they happen to be hallucinating from eating a Tide pod.
So feel free to order one up from Amazon.
4. Flavoured Toothpaste
I don't know about you but I get sick of the same old mint flavoured toothpaste. Bring on the tasty refreshing flavour of curry!
This one seems to have even been too much for Amazon. It isn't available but a litany of this toothpaste brand's other flavours are including Vanilla, White Peach, Green Tea and Pumpkin Pudding.
5. Nail Tip Only Manicures
I'm not sure what this is but I think it's a face mask for your nails. Which I suppose makes it nail masks.
Each of them fits onto the tips of each of your nails, like teeny, tiny fingertip hats.
6. Bubble Masks (also known as Cloud Masks)
One of the many popular Korean face masks out there. These became really popular in Asia around 2013. They're sheets of cotton that have moisturizers and serums already infused into them. You just rip open the package, put the preshaped mask onto your face and prepare to become Korean. Just kidding. You won't become Korean, it could be any Asian nationality. Japanese maybe.
This particular mask is a "bubble mask" or a "cloud mask". Yup. Available on Amazon.
7. Sumo Bum Face Mask
If you aren't into bubble masks you might enjoy the Sumo wrestling mask. Because there are very few things in this world that say soft supple skin, like a sumo wrestler's ass.
I had to choose one of these fun prpoducts to start with so I went with the All in One Multi Cleansing Mask. That's the one that's second from the bottom in my photos. The bubble mask. Korean Face Masks are easy to use. You just slap the cotton sheet on your face and sit.
So I did.
This is how it went ...
I know. You want one now. Here's the link again.
Things always get a little bit weird around here after Andrea sends one of these packages. I'm wilding curious about what it's going to be like to brushing my teeth after my curry dinner tonight for instance.
Have a good weekend!