You're not gonna believe the genius of this impromptu cold frame. A plastic duvet bag works perfectly to insulate tender plants, plus with a zipper opening it's simple to vent on warmer days.
I've been walking around a piece of garbage on my bedroom floor for 2 weeks. Technically it wasn't exactly garbage because I had never put it into the garbage can. It was floor garbage which I think we can all agree is very different.
What happened was, 2 weeks ago I bought a new pillow and it came in a square plastic bag with a zipper. I *knew* this was something I'd be able to use at some point and I probably shouldn't put it in the garbage or recycle bin. Best to wait until I was absolutely certain I wasn't going to use it for anything before throwing it out. And it was best to leave it there, right in the middle of my bedroom floor on account of that's the best way to remind myself that I need to make a decision about it.
I'm sure you see not only the logic but basically the genius of this.
My initial thought was that I could put wool sweaters in it during the summer - but that didn't seem like the real reason I was saving this bag. And it wasn't. Waking up one morning just barely out of a dream I knew.
The REASON I'd been walking around this bag on my bedroom floor for 2 weeks was because it's a perfect mini cold frame.
I have a tiny flat of peas that need to be hardened off (oh you don't know what hardening off is? K, read this) over the next couple of weeks and I'd been putting it off because I wasn't sure how I was going to do it. When you harden off cold hardy crops you need to put them in a little cold frame or something to gently acclimatize them to the outdoors.
Enter the impromptu, plastic bag, cold frame.
To do this, you can use almost any bag that has structure. So it needs to be made of sturdy, not flimsy, plastic. Having a zipper that you can open and close for venting is ideal.
A duvet bag, quilt bag or a large garment bag you would use for hanging several items of clothing in a closet would all be great choices for a slightly bigger impromptu cold frame.
Did I mention the bag has to be clear? Because it has to be clear. I know there's only one of you out there that didn't realize the bag has to be clear so that little mention is especially for you.
If your bag is collapsing on your plants you can get super fancy and built a little frame for the inside of it out of PVC pipes.
Or you can just brace a couple of dowels inside to keep the top of the bag propped up. You don't want it squishing down on your plants.
Setting the seedlings in a plastic tray does two things. It helps keep the plastic bag from collapsing inwards and it makes watering really easy. You don't need to pull the plants out, you just water into the plastic tray and the plants wick up the moisture.
See? You really don't need to have all the latest and greatest to garden. You just need a bit of creativity, some floor garbage and a dream.
Have a good weekend!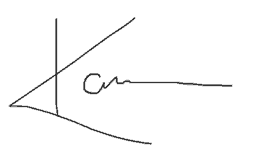 →Follow me on Instagram where I often make a fool of myself←