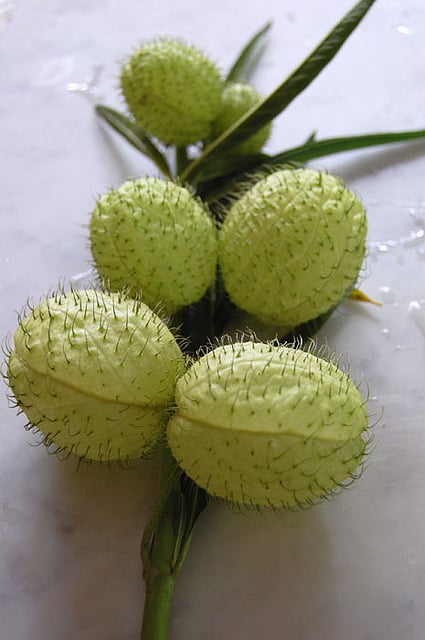 Behold the big hairy ball. The Pièce de résistance of my fall flower arrangement.
Part of the reason I love the town I live in and this time of year is the farmer's market. I featured it a couple of years ago here on The Art of Doing Stuff. It's open throughout the summer and fall and has every delicious ingredient you could imagine.
What it also has is a plethora of fresh flowers.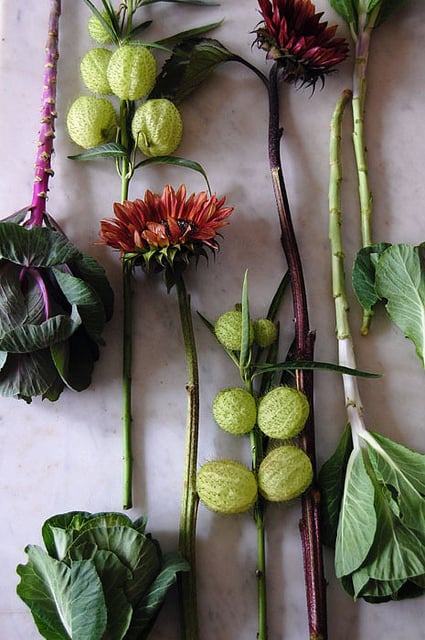 I have made trips to the market without buying a vegetable, but I've never left without an armload of flowers. One of the main reasons is how inexpensive they are, and another is how unusual they are. The farmer's market has locally grown flowers that you'd never find anywhere else. I've yet to pass through a high end floral shop that offered me a handful of giant, hairy balls.
Total cost of this arrangement? $23. Unless you count the mushrooms. Then it's probably closer to $23.50.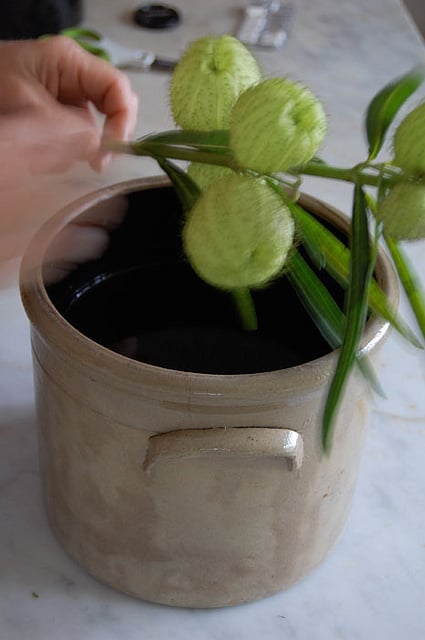 And that squash you see in the foreground? That thing caused quite a commotion. I asked what variety it was when I bought it, but the girl working at the market wasn't what you'd call well versed in squash. She tried though. She offered up Hubbard as the answer. Hubbard was not the answer and I knew that.
So I came home and posted that little squash on my website and got every answer from Queensland Blue to Jarrahdale. As it turns out it's a hybrid variety of my favourite squash type ever, the Kabocha. That little blue squash has officially been identified as a Grey Ghost Kabocha.
It's fairly small and round and as you can see ... an incredible blue colour.
So I figured I'd put them side by side. My giant hair balls living side by side with my blue one.
For Thanksgiving dinner, I did something similar but a little more over the top and a little more colourful.