As a blogger I'm always trying to find ways to make money through my website.
It's how I make my living now, so it's kind of necessary. Because eating is kind of necessary.
A year or so ago I introduced you to the Secret World of Blog Advertising. I went over all the different things you can do to make money through advertising on your website.
Since then, I've discovered a few more ways to make money from my website, one of which is Amazon.
People have been telling me for years to become an Amazon affiliate. I didn't want anything to do with it. It seemed scammy and pathetic to me. I thought that, because I was stupid.
What does being an Amazon affiliate mean? It means you, the blogger, link to any Amazon products you want to on your website and then you get paid if someone buys something.
There's nothing scammy or pathetic about it. And THIS is how I discovered that fact.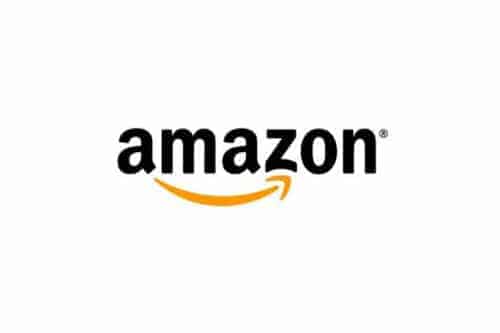 A few weeks ago I was plugging away, writing my post on how to mash potatoes without having to peel them when I went to Amazon to put up a link on where you could buy my exact potato ricer. I do this with a lot of my stuff. That way if you see something on my site that you like you can just click and either have a look at it or buy it. I've been doing it for years.
I do it with my favourite book posts all the time.
So as I was linking to the potato ricer on the Amazon site I realized … omg … I link to Amazon all the time anyway. Why wouldn't I become an affiliate so I can make money off of my links? Suddenly being an Amazon affiliate wasn't pathetic … I was. How could I have been so slow on the uptake? I'd lost tens of cents by not doing this sooner.
You see, you don't exactly make a fortune as an affiliate, but with blogging, as with life, the more diversified your income the better. Little bits here and there all add up. Plus if you have 10 sources of income and you lose one of them for whatever reason, it's not such a big deal. If you only have one source of income and you lose it … it's a big, BIG deal.
The more things you sell, the greater percentage you make. Your first sale gets you 4% of the product's price. The next sale gets you 6% of the product's price. And that's how the system works. The more you sell the higher percentages you make all the way up to 8.5%.
Curiously, even if someone doesn't buy what you've linked to, the potato ricer for example, you can still make money if they wander off and buy something else. As long as they come from your site you will make money off of what they buy.
You can sign up to be an affiliate for Amazon.ca, or Amazon.com or Amazon.uk or whatever other countries Amazon happens to operate in. You can even sign up to be an affiliate for all of them. I am an Amazon.ca and Amazon.com affiliate. So if someone from Canada or the States (where most of my readers come from) clicks on an Amazon link on my blog, they're automatically directed to either the Canadian or American site, depending on where they live. And I, get a percentage of what they buy.
I'm not planning on linking to random weird things just for the sake of linking to them, but I will make sure to link to the products I love or use all the time like I've normally done.
Because not to, would be pathetic and stupid.