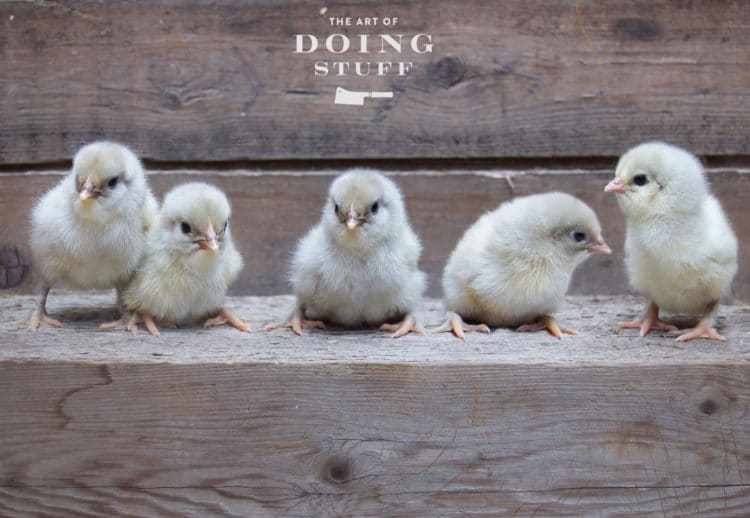 Yeah.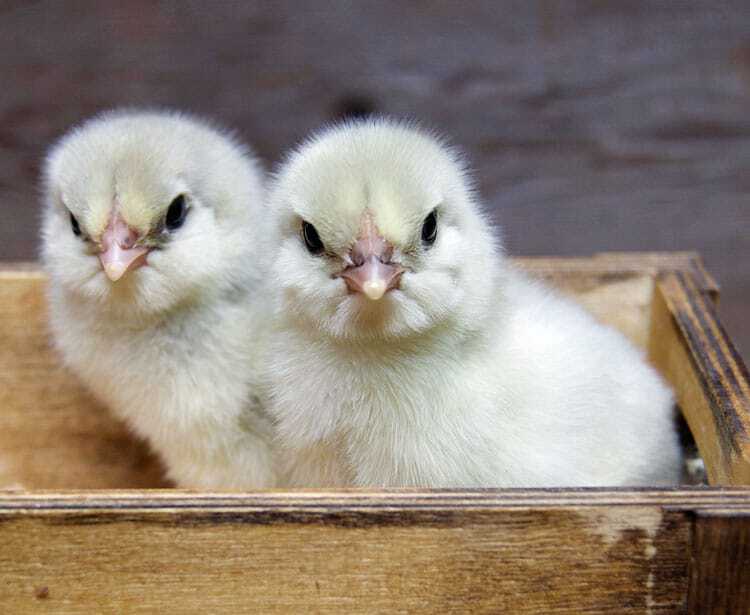 I know.
You want one.
Or two, or three. To look at. And pet. And squish.
It takes every ounce of restraint I have to stop myself from picking up the whole mess of them and squishing them to death.
I'm actually quite surprised on a regular basis that I haven't killed any of my animals over the years by that very method.
'Cause I mean look at them. Can you think of anything else other than scooping them all up and just smashing your face into them? The compulsion is so strong it makes me better understand why men want to do that with boobs all that time.
A week has passed since I took these pictures. They're already bigger, more feathery and less … babyish.
They all have real little wing feathers and one of them even has a tiny tail sprouting at just 1 week old.
So their squishing days are almost over. Within another couple of weeks they'll have entered the Raptor phase where the Ahhhhhhs of visiting guests will be replaced with Ack! They'll be in the gawky teenager phase looking like one of the unfortunate but endearing characters from a John Hughes movie.
For for now they still look pretty much like this.
And I'm not sure who I think I'm kidding. I'll still wanna squish them when they're in their Raptor phase. Men don't discriminate against boobs that are in their Raptor phase, so I certainly won't be doing that with my chickens. And a gangly chicken is way more attractive than a gangly boob.
A compilation video of the chick's first two days in this world coming up next Friday!
Have a good weekend!