These DIY Christmas Tree candles look astonishingly beautiful, are FUN to make and are 100% safe to use. That's like a Christmas craft trifecta! Here's how to make these flameless tree lights.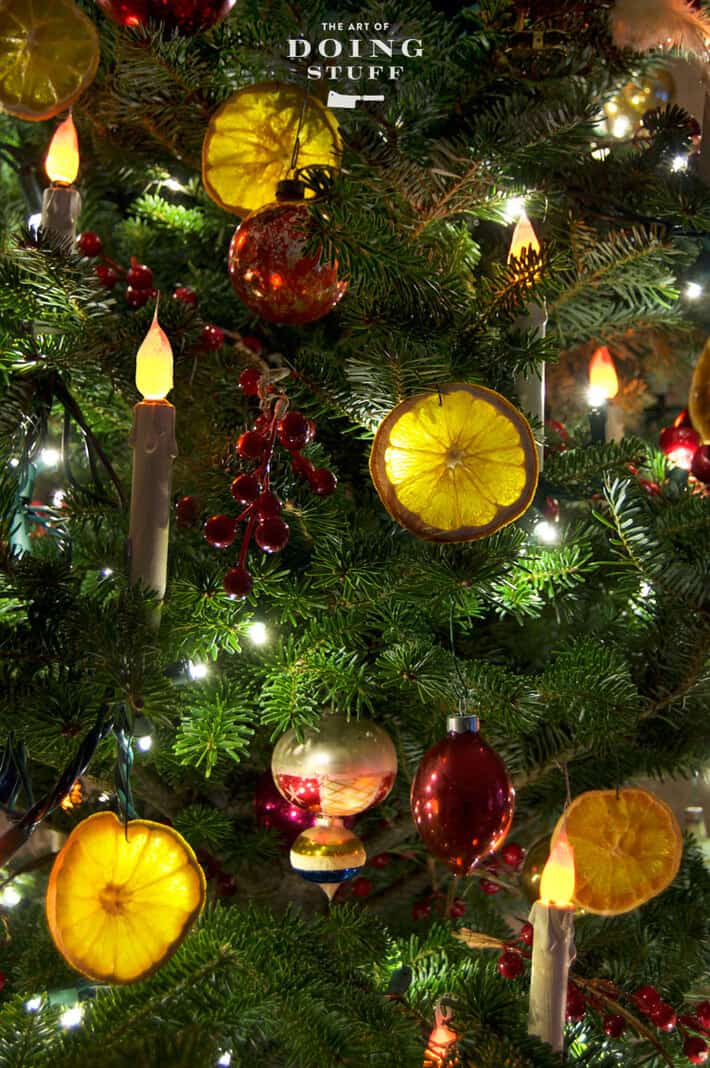 Every year I come up with one great Christmas DIY. Not 10 or 12 ... one. Of course I post a lot more than that, but we all know only one of them is actually any good.
One year the DIY that bubbled forth in my brain was the elegant bookcase presents, an idea that I randomly made up completely in my head, on my own, while looking at them at my friend's house. The year before that it was the insanely popular Christmas dessert, The Snow Globe a la Mode as featured on Country Living.
This Christmas DIY is possibly my favourite to date because it hits all four Christmas craft criteria; easy, fun, affordable and impressive.
The DIY Christmas Tree Candles.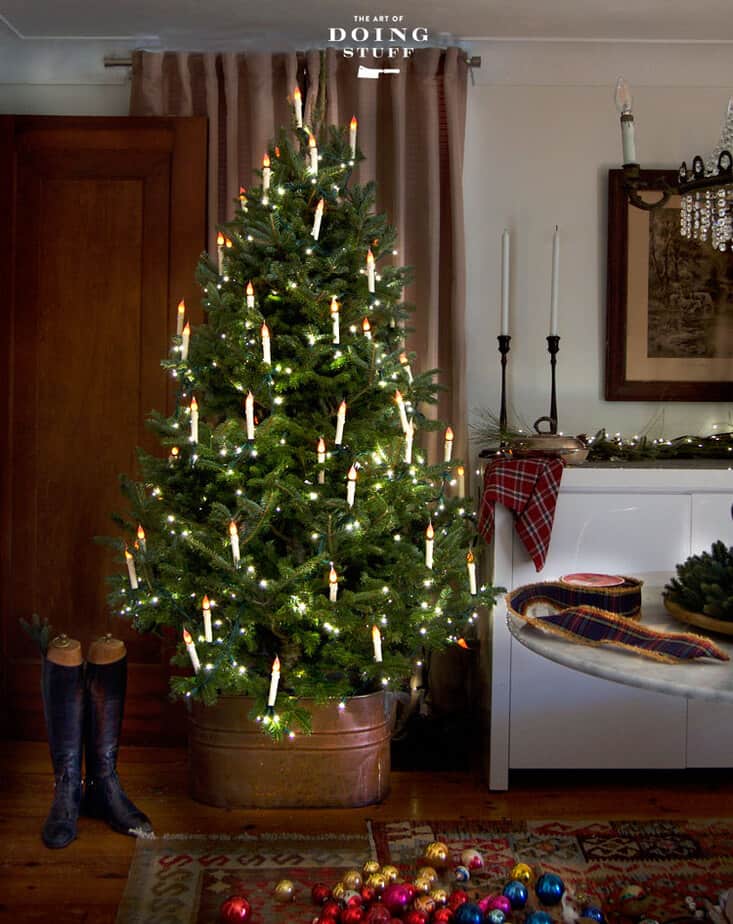 I know. They're beautiful and classic and old fashioned feeling. And they're easy. And fun. And affordable. The whole affordable thing is what prompted me to figure out this DIY. I've always loved the look of candles on Christmas trees because in my heart of hearts I'm an English Victorian lady (with a hunting dog named Muddles) and an entire staff to douse my tree whence it goes up in flames. Candles on a tree just look so nice.
Of course you can't have real candles on a tree because good candles are expensive ... and on fire.
Here's how to make Victorian looking Christmas candles for your tree.
(Printable version of the tutorial at the end of this post)
DIY Christmas tree candles
Materials
CLICK HERE FOR A PRINTABLE VERSION OF THE MATERIALS
Will make 48 candles.
½" rigid plastic pipe, 5' length x 3
Hot glue gun and glue
String of C6 clear LED lights (I used a total of 400 lights on a 7' tree)
White, cream, orange, dark orange latex paint (just the cheap craft paint from the dollar store)
Paintbrush
Clear silicone
Metal can
Floral wire
48 Alligator clips
TOTAL COST: Approximately $15 for pipe, $5 for silicone, $5 for the paints, $5 for alligator clips. The rest you probably have. So the high end total is $30 for 48 candles.
Steps
CLICK HERE FOR A PRINTABLE VERSION OF THE STEPS
Cut the plastic pipe into 3 ¼" lengths. (this length may differ a bit based on your particular string of lights as you'll see a bit later on) You can use a circular saw or a hacksaw to cut your plastic pipe.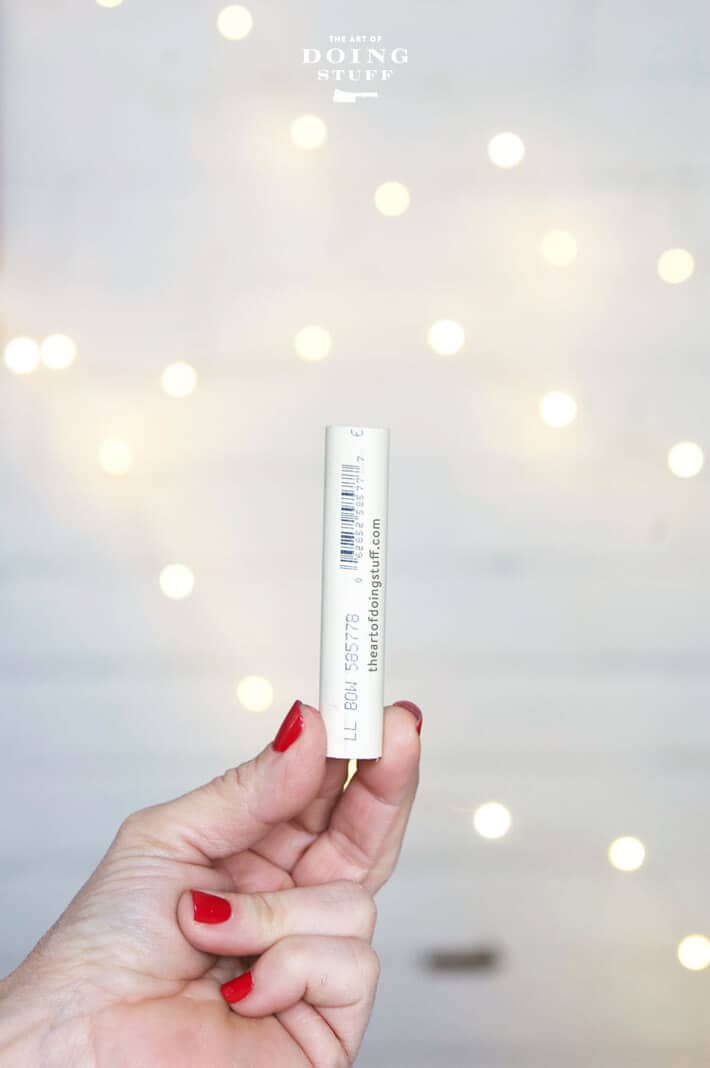 2. Squeeze hot glue onto one end of the pipes to mimic dripping candle wax. This is your sheath.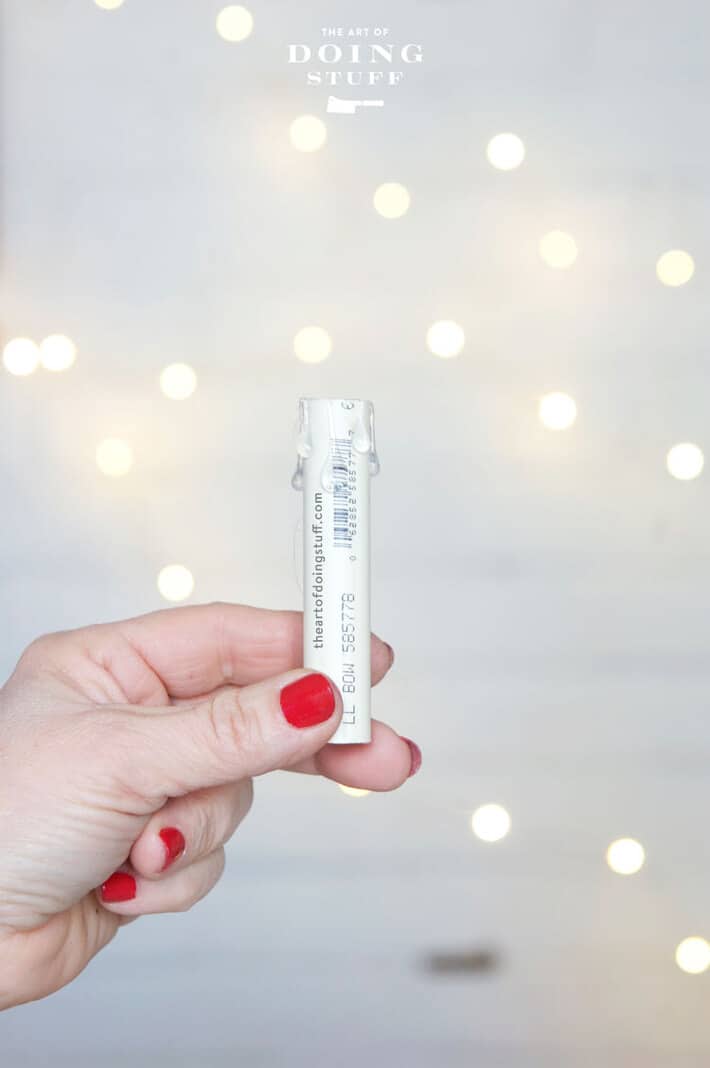 3. Paint the sheath with a mixture of white and cream paint which will resemble wax.
TIP: Spray with a low sheen clear coat to make it resemble wax even more.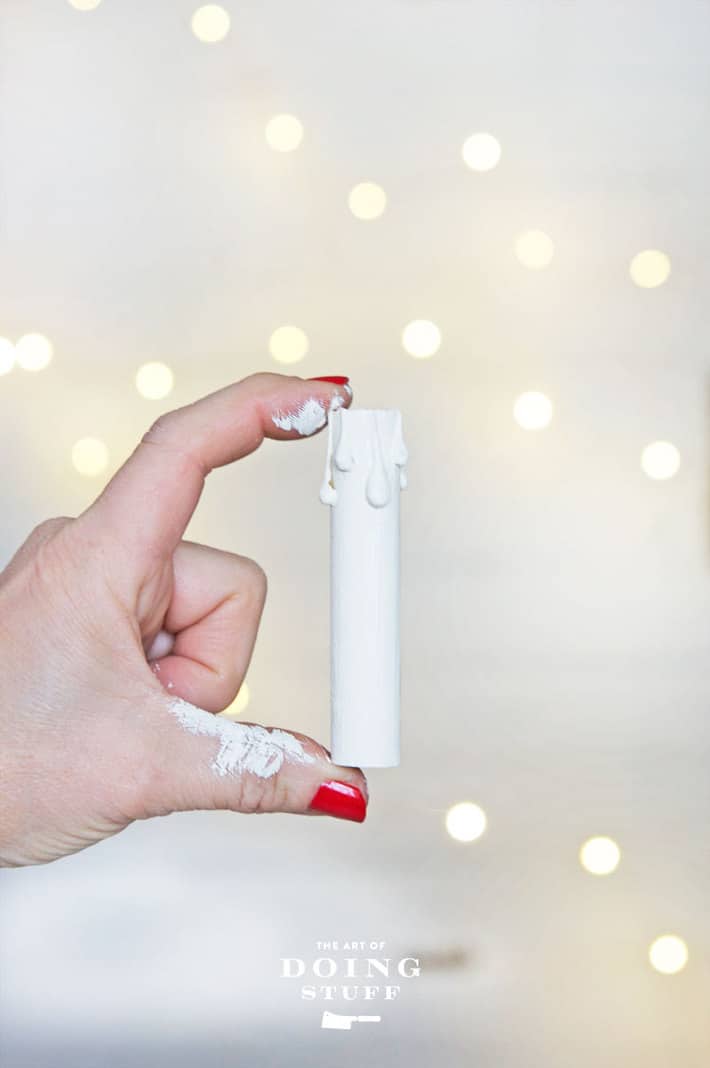 4. Remove 48 bulbs from your string of lights. (number of bulbs you do is optional but I used 48 candles for my tree) Paint each bulb with light orange paint and let dry. Once dry, paint the tips with dark orange.
TIP: For some reason you cannot buy a string of orange C6 LED lights at this time. Green? Yes. Blue? Yes. But not orange. That's why you have to paint the clear bulbs. If in the future orange is available you can buy those and avoid having to paint the bulbs. Possibly keep your eyes open around Halloween.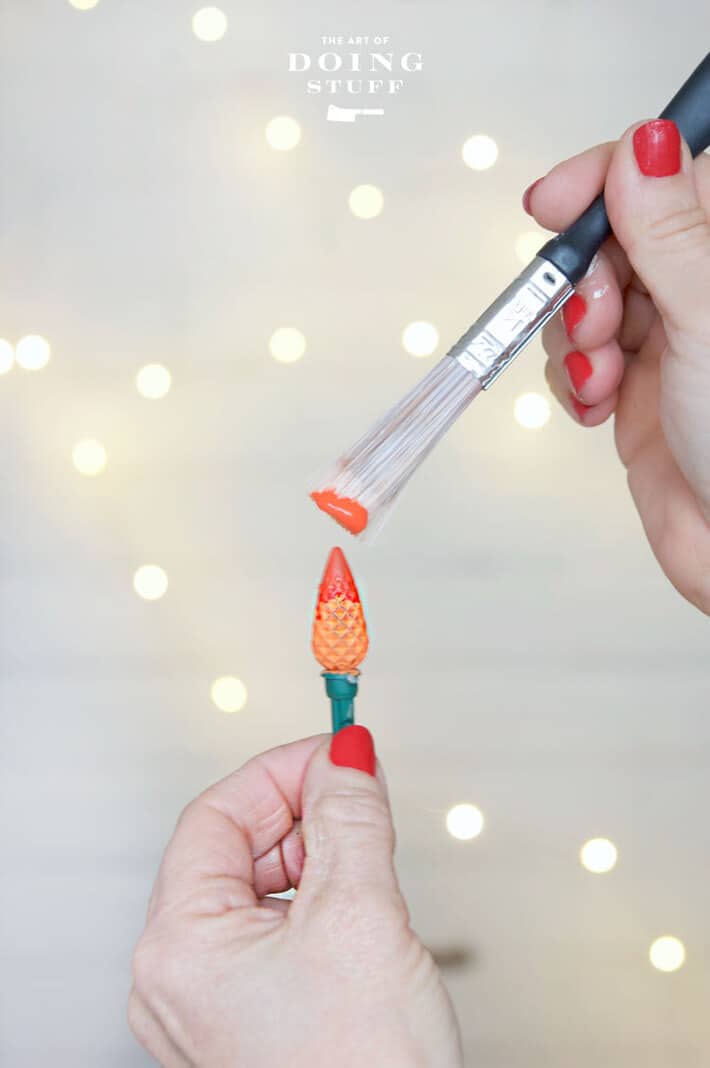 5. Cut a pop can in half and fill it with clear silicone.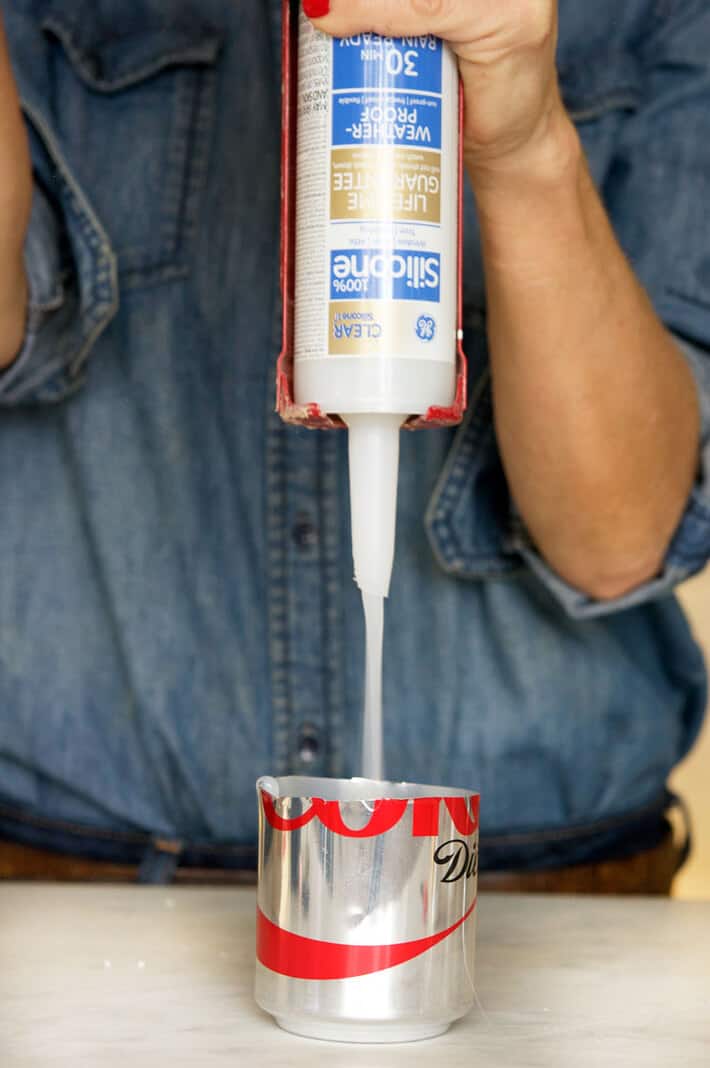 6. Wrap a piece of floral wire around the base of each painted bulb and dip them in the silicone.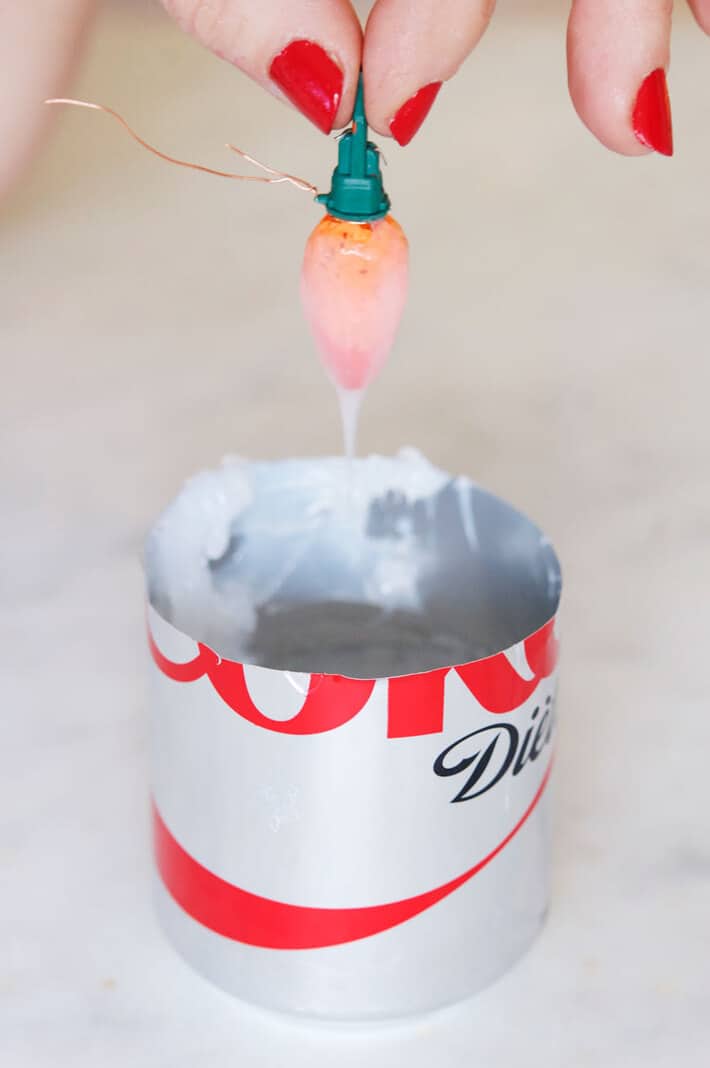 7. Hang the bulbs to dry overnight.
TIP: Make sure your bulbs are hanging straight down so the tips will be straight and not bent when they're dry.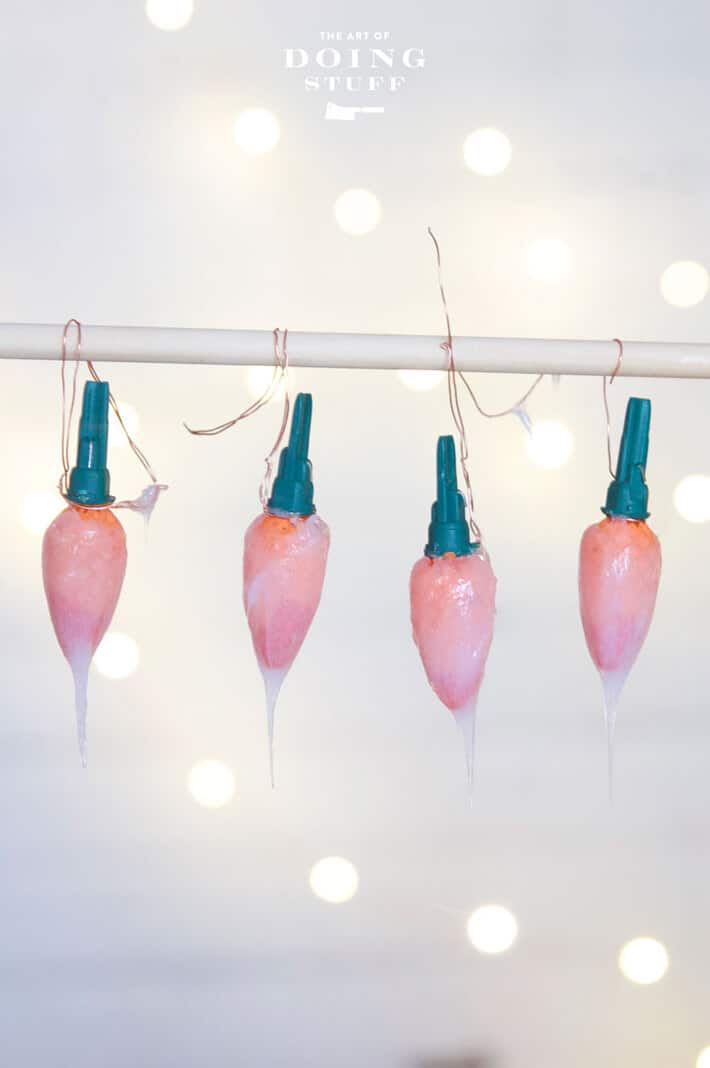 8. Glue an alligator clip vertically at the base of the sheaths. I used Loctite's Super Glue but a couple of years later some of the alligator clips started to fall off when the glue became brittle, so I'd now recommend the world's best glue E6000.
Tip: You can buy a 12 pack of alligator clips at Michaels. You can get twice as many (24) for the same price on Amazon.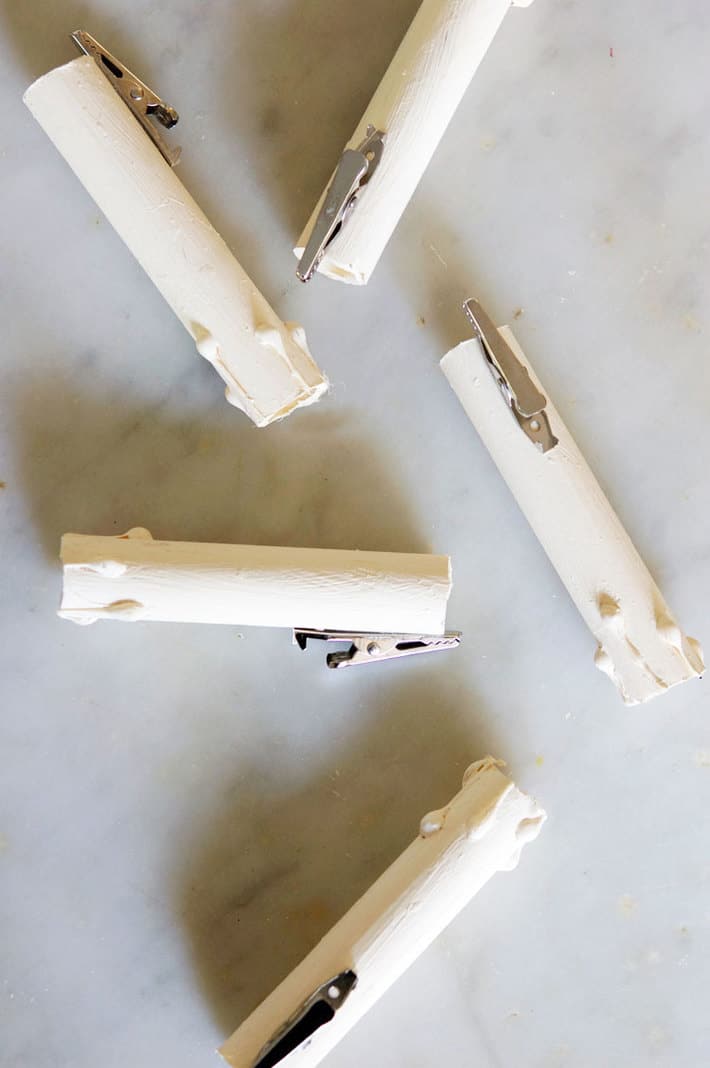 9. Gather your string of C6 lights.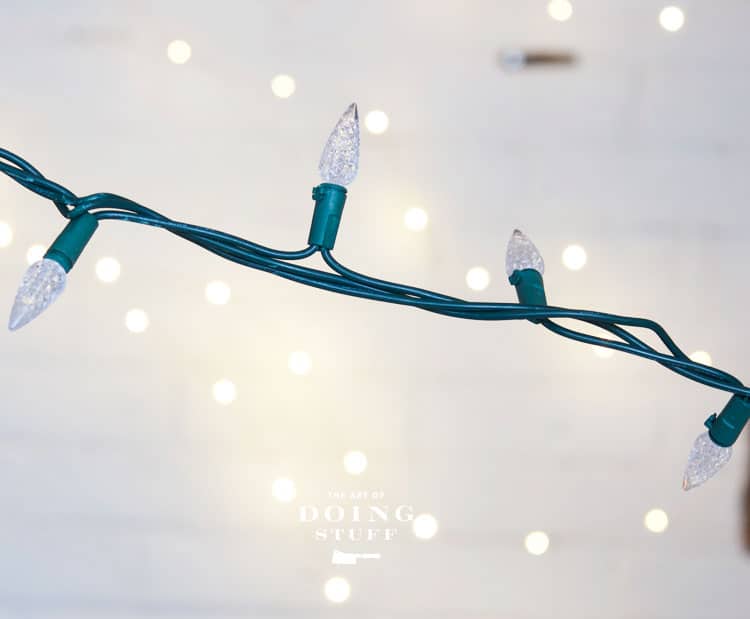 10. Grasp the lighting wire in your fingers until it's bent like this.
TIP: The measurement from the tip of the socket to the base where my fingers are pinching is how long your plastic pipe pieces should be cut. This may vary with different brands of LED lights.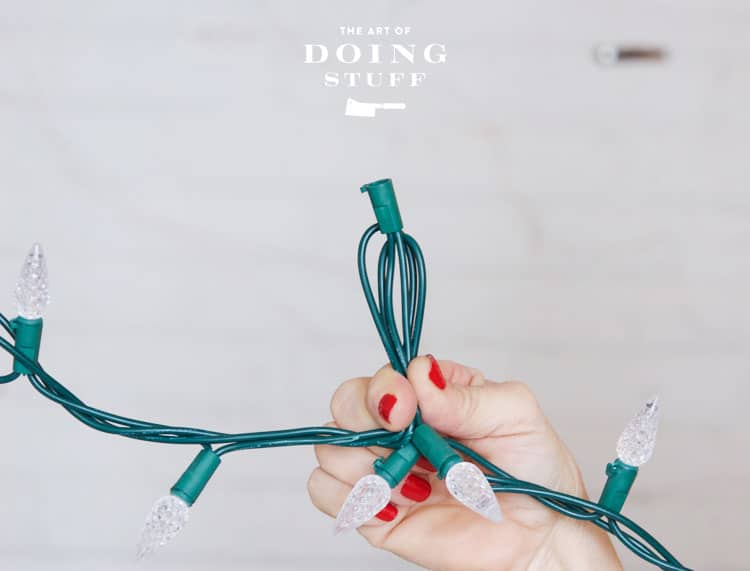 11. Insert your sheath over top. It will fit tight enough that the sheath won't fall off. Make sure there aren't any loose bits or sharp edges inside the sheath from cutting it because that can cut the wire as you push it through and you do NOT want to do that.
12. Insert your silicone bulb and there you have it. They're done.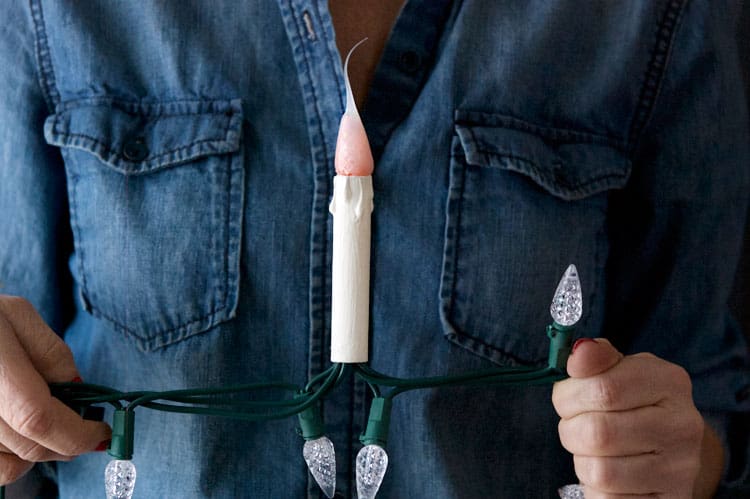 12. To light your tree, clip your sheaths all around your tree where they look good. Space them out evenly but don't worry about getting them to stand straight at this point. Finally string your lights around your tree, inserting the cord and candle bulbs in the pre-placed sheaths as you go. Again. Don't worry about them being straight yet. They'll be all slanted and askew and you'll think this is a total fail. You will call your sister to tell her THIS is why you don't do anything off of stupid Pinterest. Relax. Have patience.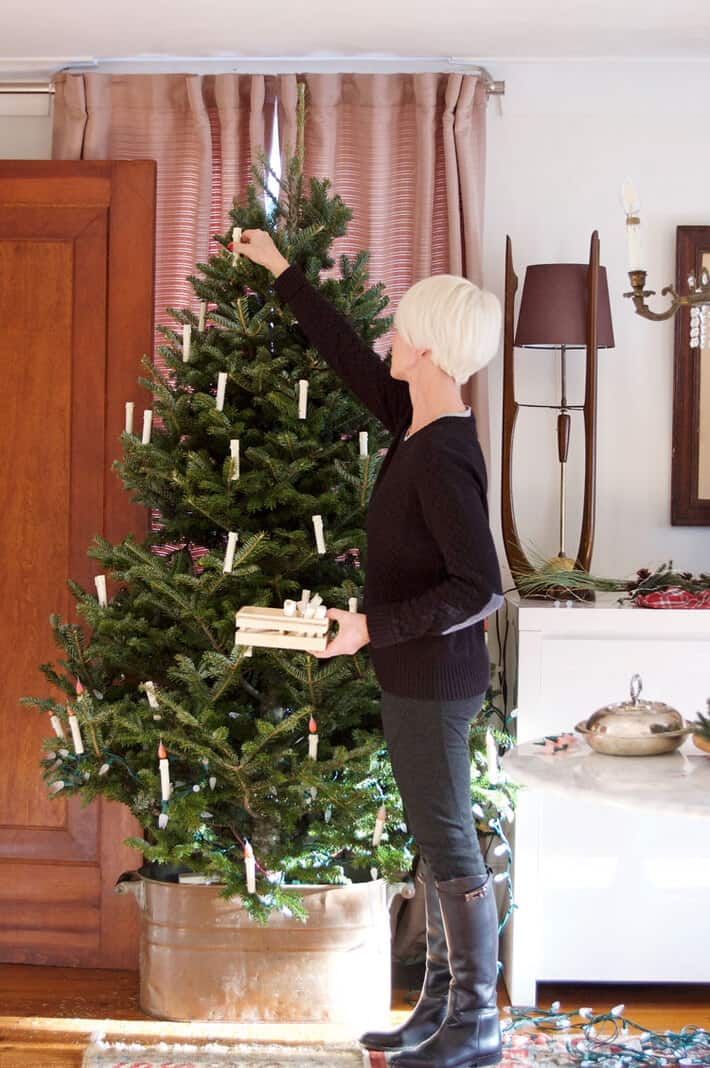 Once the tree is lit and all the bulbs and sheaths are placed, starting from the top down, straighten all the candles. They'll move and shift as you go, so just keep straightening them. Don't expect perfect if you're working with a real Christmas tree. Perfection is easier on a fake tree but it also isn't as authentic looking.
Plug the lights in and watch your tree and everyone's faces beholding this thing of beauty light up.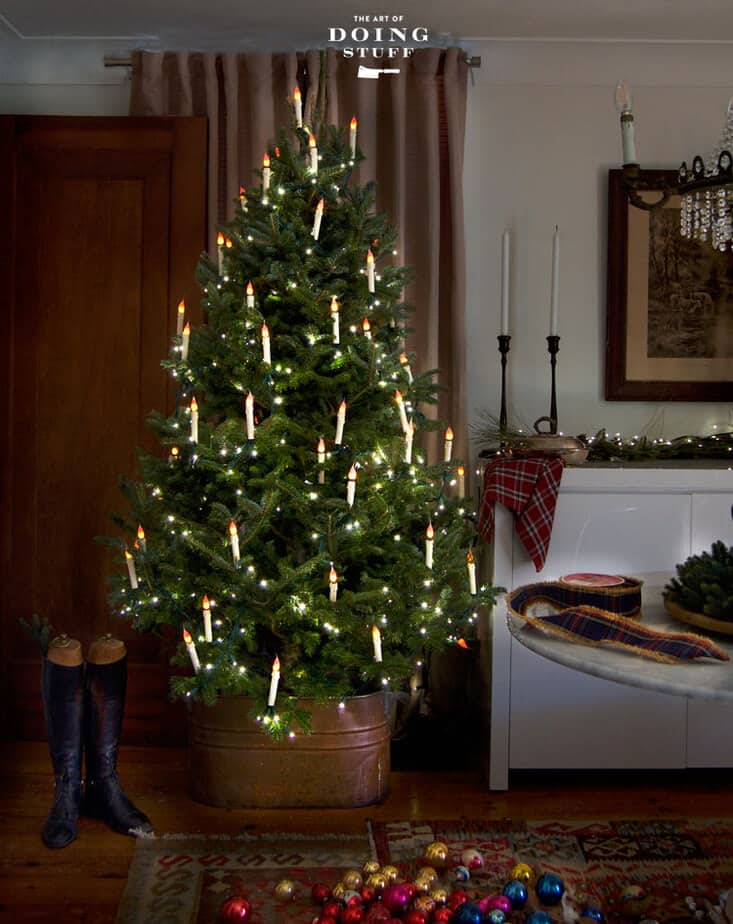 More or a shopper than a DIYer? You can get these similar ones on Amazon.

→Follow me on Instagram where I often make a fool of myself←