Grade 7. Picture day. My smile inspiration? Brooke Shields and Farrah Fawcett.
I strolled into the bustling, high energy photography studio (room off of the school library) with all the confidence of someone who knew they had a winning smile.  A practiced smile.
After flinging my Icelandic sweater off my shoulders in the manner of a Vegas magician I took my place on the stool.
The mottled blue background with shrubbery was going to highlight my eyes in a way that would certainly go down in grammar school history. I was glowing. They'd surely be talking about this moment in the teachers lounge at lunch.
But I had more. I had the smile. And it was coming.
For a moment my photographer and I discussed the day's shoot. There would be no wardrobe changes, no fan and even worse, no smoke machine. I made a mental note never to work with this hack again.
When he got behind his camera and everyone was looking ... I broke out the smile.
With a single click it was done.  That was all I needed I said as I held up my hand and gathered my things.
I quietly left the stunned room and for the next 2 months awaited the arrival of my ticket to Hollywood.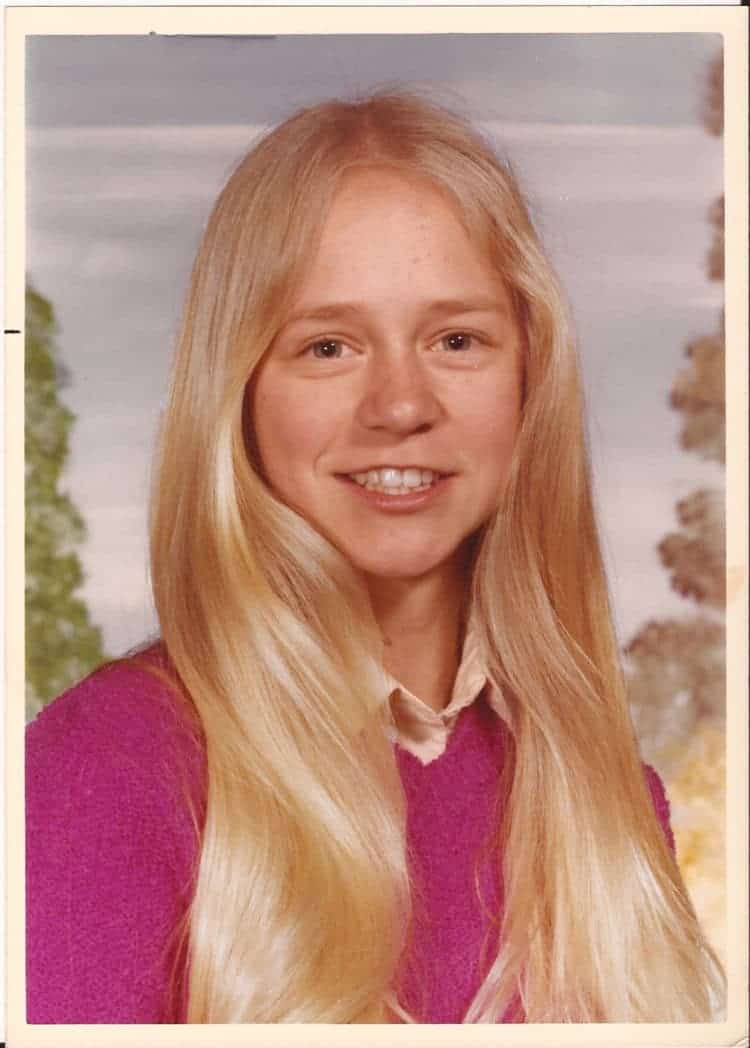 It was perfect.  The clenched teeth, the bottom row of teeth showing.    I had never smiled in such a professional manner before.  It was golden.  It didn't look entirely like me.  You know, in the sense that my mother asked why the hell I looked like that.
But that didn't concern me.  She knew nothing of Farrah Fawcett and her car crushing size of a smile.
Sadly, in a tragic turn of events, I had to abandon the lopsided, clenched smile in later years in favour of a more subdued grin due to an unprecedented case of TMJ.
I haven't given up my quest for the perfect smile.  I've just changed tactics.
Once or twice I week I use Tooth Polish on my tongue and teeth.  You know how your teeth feel after having your teeth cleaned at the dentist?  This makes them feel that way all the time.
And you have everything you need to make your own tooth polish right now.
Ingredients
2 parts baking soda
1 part sea salt
drops of Peppermint essential oil (edible) or  Peppermint extract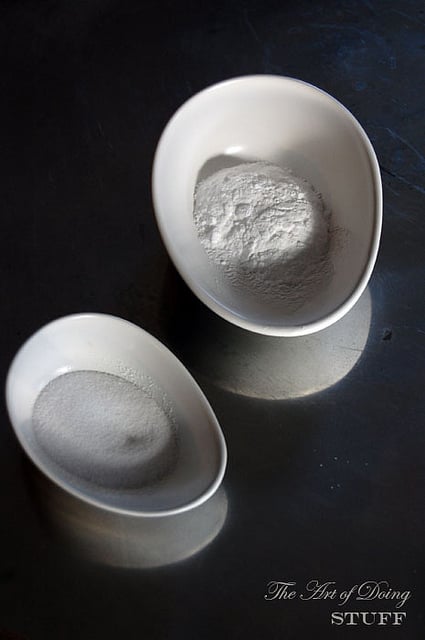 2 tablespoons baking soda, 1 tablespoon sea salt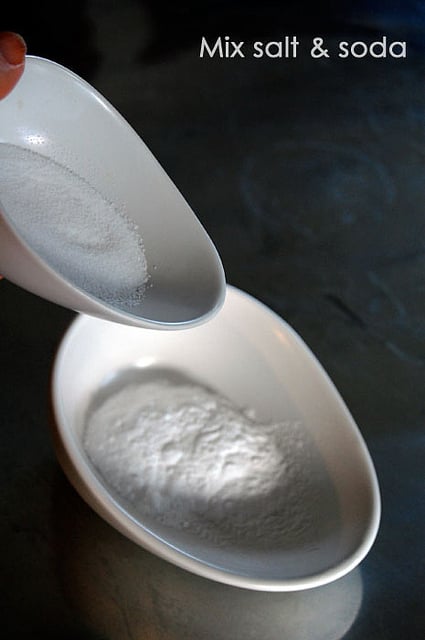 add together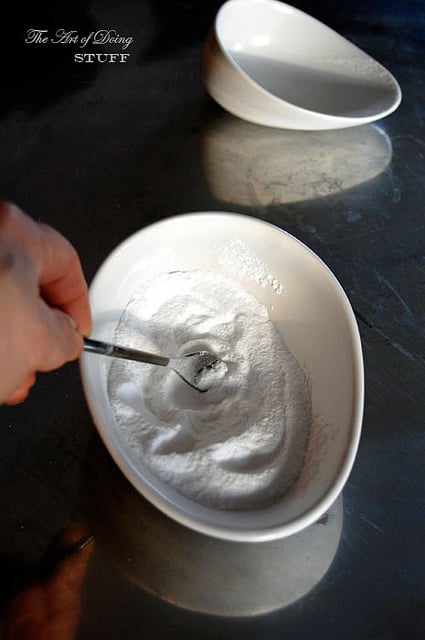 mix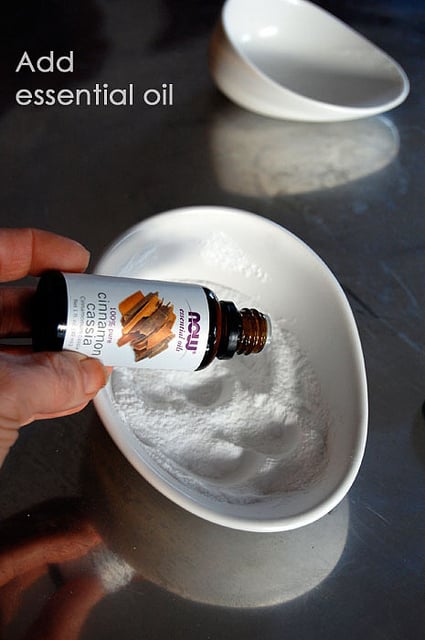 add 2 drops essential oil
I tried cinnamon, which was gross ...
and peppermint. which was good.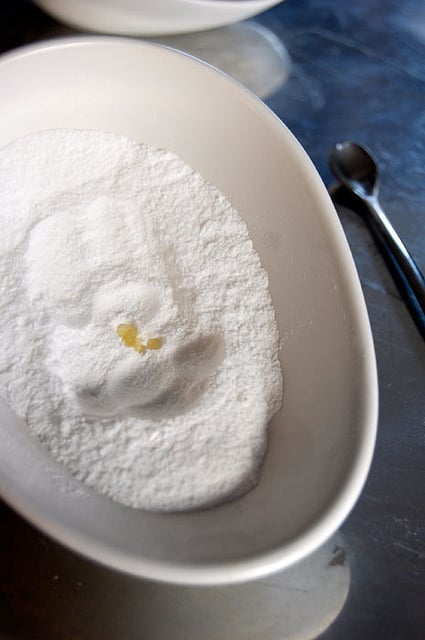 the oil will sit on top of the mixture.  don't worry.  just take a spoon and cut it in, mashing out lumps.
The advantage to using essential oil over extract is the fact that the oil is much more concentrated.  To get the same flavouring from extract would require a lot more of it so your powder has the potential to turn clumpy.
The disadvantage to using essential oil is it's about twice the price.  Around $10 for a small bottle compared to around $5 for the extract.
So you're about 2 minutes and 50 cents away from your own dazzling, Brooke Shields smile.
All you need now is a label.
And a small gift from me to you ... you can download my PDF printable label for this tooth polish for free.
You only need to use this once a week or so.  Anymore and you could actually brush your teeth right off.
Which never looks good in school pictures.