It's Oscar weekend. So why don't I care?
The ridiculous gold statuettes I drag up from the basement every Oscar night.
I'm a bit out of sorts right now. Every year at this time I drag my life sized Oscar statuettes out of the basement, put on my most award worthy pajamas, plan my appetizers and get ready to settle in for 8-9 hours of fashion, faux pas, and cringe worthy acceptance speeches.
Normally I'd be getting all excited and desperately trying to get you all excited about this once a year event known as the Academy Awards, but this year …. meh. It didn't take a whole lot of thought to understand why I wasn't excited about it this year. Movies are dead. Scrunchie dead.
And yes, I know, scrunchie's are desperately trying to make a comeback but to quote my hairdresser friend Andrea, "Comebacks really are about the trend itself resurfacing, it's not the opportunity for those who have done it once to wear it again with glee. You can't find your youth hiding in a scrunchie."
Truer words were never spoken. You. Can't. Find. Your. Youth. Hiding. In. A. Scrunchie. Everyone knows you can only find your youth at the bottom of a bottle of Peach Schnapps.
Back to movies. Maybe they aren't so much dead as on life support. Television on the other hand is tearing around like someone gave it a shot of adrenaline straight to the heart.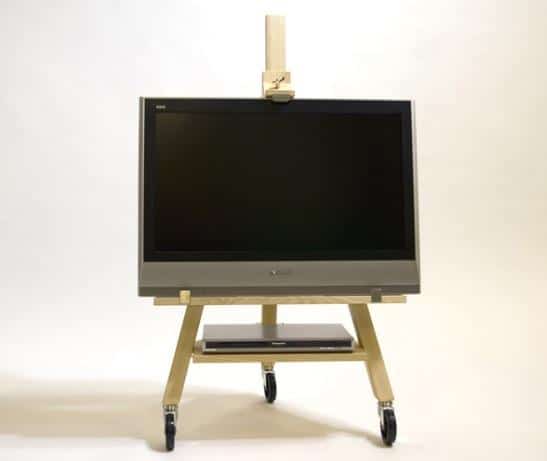 THIS is the era of television. Years ago people would say "there's nothing on television". And honestly after the disappearance of Fantasy Island, there really wan't. Yeah, there was Friends and Seinfeld and The Cosby Show but where were the planes? The bosses? And Tattoo? Nowhere. Ergo, television sucked.
Then came 2014. In 2014, the television tectonics shifted with the show True Detective. What changed? Two things. Specialty channels putting cash into television and great writing. Writing good enough that actual movie stars were interested in doing television. Matthew McConaughey and Woody Harrelson signed on to HBO's True Detective and other movie stars started to follow.
Halle Barry, Rachael McAdams, Clive Owen, Anthony Hopkins, Jane Fonda … all names normally scrolling past you in a movie theatre. Now? They're scrolling past you at the A&P because they have way more free time on their hands on account of their schedules.You see specialty channels only produce 13 shows per season as opposed to the over 20 regular networks produce. Less of a time commitment for the movie stars = more time to bump into you at the grocery store.
Now there's so much great television people chain themselves to their couches slap on a diaper and literally watch entire seasons in one sitting. Movies? I can barely get through the 2 hours without breaking to watch a television show.
In the past 5 years I can only think of two movies I've loved. Really loved and actually remember loving.
Shit. NOT a word of a lie, since writing that sentence I've already forgotten one of them. Oh well. The most important one is …
Didn't win an Oscar, wasn't nominated for an Oscar, didn't even star anyone named Oscar. But it's the best movie I've seen in … well, possibly my life. If you don't count every prison or war movie ever made.
I normally try to watch all of the Oscar nominated movies so I can actually enjoy filling out my Oscar ballot and watching the awards show but this year I only managed to get a few in, mainly because the few I watched (or tried to watch) were so abysmal.
Two Best Picture nominees I couldn't even get through and gave up around 20 minutes into them (Call Me By Your Name, Get Out) and of the ones I watched, I liked them but didn't loveeeeee them. Because of its performances by Woody Harrelson, Sam Rockwell and Frances McDormand Three Billboards was my favourite of the Best Picture nominated movies that I saw, but even *that* movie didn't blow me away like any episode of Ozark does.
So what's a girl to do when Oscar night rolls around and she doesn't really care? Double up on the appetizers and get some money involved. I'll be handing these Oscar Ballots out to my family members hoping to win the pot.
Click here or on the picture to get a printable version for yourself.
I'll also spend the night with my laptop scouring Craigslist for some life sized Emmy awards.
Have a good weekend! Enjoy the Oscars if you're watching them. ALSO, here's a great printable PDF with Oscar Trivia too for fun.