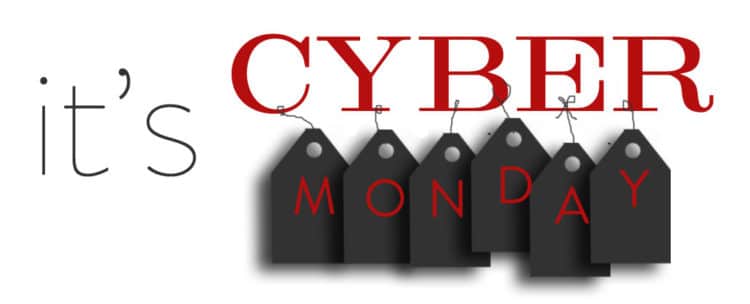 Walking slowly towards my parent's door, a large teardrop meandering down my cheek I begin to wonder why it didn't come. My stocking. What could I possibly have done to deserve not getting a stocking on Christmas morning. I was good, I had golden hair which every television show in the 1970's led me to believe made me an angel basically, Farrah or Cheryl take your pick. I wasn't mean to people unless they really pissed me off. It just didn't make any sense.
This 6 year old, flaxen headed angel DESERVED A CHRISTMAS STOCKING. Just steps before making a dramatic, hysterical entrance into my parent's bedroom it hit me. Ohhhh snap. It was the liver. Yep. That was the stocking stealing moment right there. Last Thursday my dinner plate had a hunk of liver on it I just couldn't gag down. I mean I just couldn't. Have you ever been in school and the kid next to you throws up all over their desk and you immediately think you're gonna throw up all over your desk but you don't but you almost do? That's the feeling I get when I see liver.
But that didn't make sense. I mean, it's liver and he's Santa Claus; a 400 pound mound of milk and cookie crumbs wrapped in red velvet. He'd never want me to eat liver and definitely wouldn't punish me for it. I think he'd quite fancy a high spirited girl who not only doesn't eat liver but can burp on command. That's about as cute as it gets for a 6 year old I figured.
I spent a weepy 5 minutes with my mother, on her bedroom floor, flat on my knees, hands raised to the sky begging for answers, one eye closed and one eye open to make sure she was catching the whole show. I've always had a terrific flair for the dramatic. My mother assured me there must have been some sort of mistake and maybe I just didn't see the stocking. I dragged her into my room and showed her it WASN'T THERE, and promptly stormed off to find my bathroom step stool so I could perform my morning ablutions.
To this day I'm not sure what happened with that stocking. All I know is it was a miracle because one moment it wasn't on the foot of my bed like it should be and after I padded off to the bathroom IT WAS. Just exactly like a Christmas miracle. An equally likely miracle would be that Mr. and Mrs. Claus had a little Canadian Club with their cookies the night before and wobbled off to bed forgetting all about putting out the stocking.
The stocking is still my favourite part of Christmas but any of these things would be good too. I've compiled a list of unique things that I either like, love or own. Chances are there's someone on your list who would like or love to own them too.
I'm just gonna say it. I don't own a slow cooker. I used to. I don't anymore. But if I *did* ever get one it would be this beautiful black faceted one from Bella based entirely on how gorgeous it is. Plus it's a basic slow cooker. Low, High, Warm. That's all you need.
Say hello to the world's most stunning bottle opener. For the classiest of the beer drinkers in your family.
And if you know someone who loves Indian cooking these Indian serving bowls would be a FANTASTIC gift. In fact, I don't do a ton of Indian cooking and I would still love them for serving stews or chili.
Hey! Remember a couple of paragraphs ago I said you only needed low, high and warm in your slow cooker? I may have changed my mind. This Instant Pot does EVERYTHING. It's a slow cooker, a pressure cooker, a rice cooker, an oatmeal maker and even a YOGURT maker. The thing seems incredible.
I'm strangely attracted to ice cubes in different shapes so when I first saw round ice cubes about 6 years ago I came very close to buying the $200 metal concoction to make them. Now? Well, now you can just buy an entire silicone ice cube tray that makes either perfect round ice cubes or HUGE square ice cubes. You get both trays for $14. So … definitely cheaper than $200. In Canada? Get similar ones on the Amazon Canada site.
And I'm going to do it. I'm going to yet again recommend a Spiralizer even though I do not see the appeal of the Spiralizer. At all. But I also know I am in the minority here and most people love spiraling their foods. So spiral away.
Gold, metal, laptop stand. Love. It.
Please let one of you buy this Dyson hair dryer so you can tell me how it is. Also if you have a selfie loving kid in your house, or a selfie loving husband even, get them this iPhone case that has a built in ring light. (Lights that basically make you look like a movie star or a self absorbed teenager with glowing skin when you take a selfie.)
You know how you can pay for things by just tapping your bank card now? This sterling silver crane necklace has the same technology. Tap the pendant to your smart phone (other than an iPhone) and it will login to your bank account, open a webpage, mute your phone or anything else you want it to do. You can even store your business card on it so when you meet someone, instead of handing them a business card you can just tap your necklace to their smart phone and they instantly have it imbedded in their contacts. It's brilliant.
Perfect for the morning grump. Get them one of these sunrise alarm clocks. It simulates sunlight, gradually becoming brighter and brighter the closer it gets to alarm time. They can also program it to gradually wake themselves up with the gentle sound of birds. Or Bob Marley, if that's more their thing.
Solar powered iPhone charger! How cool is that?
Love this tee shirt and if I were a lesbian I would wear it every day, all the time, with heels.
I traipsed all around Thailand looking for the perfect Buddha to bring home. I didn't find it. I did end up finding my perfect Buddha at a fair in my small hometown in Ontario. Go figure. The Balinese carved wood buddha is one of my favourite things. Plus it would look really dramatic if you nestled in a box of black shredded tissue paper. I think about these things.
LOVE the look of this egg cup and cracking spoon.
Sneaky sneakers for the nostalgic. Adidas Gazelle's are and always will be super-cool.
Really most people who buy these wood pint/quart baskets buy them for crafts or little gift baskets so don't think you can only buy them for a gardener. Buy some yourself for present wrapping this year. BUT if you do have a gardener on your list, if they're anything like me, they'll like these old school baskets for gathering tomatoes, strawberries, ground cherries or anything else that will fit in them.
Kitchy, corny and cute. The Gardening mug. And any gardener with style would love this wood handled gift set of secateurs.
GREAT kit of fun vegetables seeds with purple carrots, tigerella tomatoes, rainbow swiss chard and more colourful veg. Plus it's really nice packaging which I love.
Even though this Sun Calculator might not be the prettiest tool in your garden shed, it'll be one of the most useful! Stick it anywhere outside, leave it for a day and it will tell you whether that particular spot is full sun, partial sun, partial shade or full shade! No more guessing about what to plant where.
Japanese sheers for flower arranging. Just plain pretty. I love scissors. Sigh. Galvanized garden tote with a wood handle handy for picking vegetables and carrying around your tools.
No true lady would ever be without her Suck it Bitch notebook.

Also, in case you didn't know, Bitches get stuff done. While wearing socks. And a gold, discreetly, sweary necklace.
Have someone who needs a little motivation to get shit done? Or perhaps you have someone on your gift list who is one ladylike mother****. They need a mug to celebrate that.
Didn't see anything that tickled your belly?
Here's EVERY CYBER MONDAY SPECIAL on Amazon US today and EVERY CYBER MONDAY SPECIAL on Amazon Canada today.
And quickly before I sign off … I wanted to let you know that my friends over at Rough Linen have a special offer going on right now. And they don't often have specials. They're offering FREE SHIPPING on everything … WORLDWIDE until Christmas Eve. And yes. That includes my Rough Linen Proofing cloth. Which anyone would love to find in their stocking.
Providing they finished their liver of course.