Never under any circumstances sleep. That's my rule and one shared by Thomas Edison, Benjamin Franklin, Margaret Thatcher and other dead people.
Not once has a spectacular, towering display of salt & pepper shakers ever been erected during sleep. Not only is it decorative, it's more useful than your garden variety nightly erections.
This no sleeping rule has served me well over the years and contradictory to today's societal obsession with actually taking care of yourself and your mental health by doing all sorts of nonsensical things like making social connections and walking in the woods, I have decided not sleeping is the way to go.
Most of my amazing thoughts bubble up and turn into ideas at midnight. The same time Cinderella's horses turn into mice I'm turning into Joanna Gaines but a better version because I have a commitment to condiments that she does not.
If you ask anyone what the most important issue facing the interior design world today is they will tell you it's sustainability in design but they're thinking, it's a lack of condiment sculptures.
Last week alone my midnight epiphanies included moving my water carbonator from the right side of my island to the left (I challenge Joanna Gaines to make such a bold choice on 8 hours of sleep a night), slightly overlapping the scatter rugs leading from my front door to my dining room and the creation of the salt & pepper tower.
Some may see this sleepy time display as a waste of time and detrimental to my mental health what with it taking away from my sleep, but rearranging things before bed feels more calming and a lot safer to me than going for a walk in the woods at midnight, that being the hour kidnappers and killers are the least receptive to being rearranged.
Like a psychic who can't quite explain how they know your husband's name starts with - a letter - they just feel it, I just felt it was time to build a spicy dining room table centrepiece at midnight.
I do this rearranging, creating or thinking almost every night until it occurs to me there's a good book shoved between my mattress and boxspring upstairs, at which point I immediately stop caring about everything else and start building a bookshelf under my stairs.
If I'm feeling particularly zippy it might be wall to wall basement shelves. Who knows.
Of course you realize - because you aren't a radish - that I do in fact sleep when necessary.
If I truly didn't sleep - and this is a testament to my diligent research - I would be dead. Either that or propped up in the corner of a Ripley's Believe it or Not museum next to an 8 foot tall sleeping pill made out of cardboard.
I know this to be true because I once went to the Ripley's Believe it or Not Museum in Niagara Falls and met the world's tallest woman Sandy Allen who was propped up in a chair looking sad that she wasn't at home building salt towers.
While it's important to take care of our mental health and well-being by eating right, sleeping well and never reading any Facebook comments that are in all caps, it's also important to utilize our time wisely and pursue passions when we feel like it.
In other words, carpe so-diem.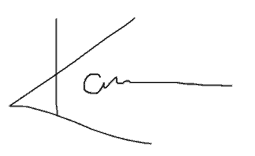 For more on my relationship with salt & pepper read the The Salt and Pepper Rule