If this picture scares you, you might want to avoid the video I'm going to show you next.
An Eastern Milk Snake
I should tell you I'm not afraid of snakes. I don't run and scream when I see them or cover my eyes when they show up in a movie. I imagine the only time a snake would truly scare me is if it I woke up with one wrapped around my neck. And even then it would have to be doing something weird like yelling at me in Latin or something.
I'm not afraid of snakes, however I sure can be startled by them.
Here's what happened. I skipped out of work about an hour early last week to go and weed my garden. The plan was to rip out a few weeds then return home where I could get back to my job of staring at my computer with a blank look on my face.
Around half an hour into my weeding I got to the point where I was in my meditative weeding state. That's where your eyes glaze over and you realize you're ripping out everything near you fingers whether it's a weed or not. Rocks, sticks, mice, fully grown carrots, everything.
Moving into a corner of the garden behind my tomato plants something snapped me out of my meditative state.
It was a snake tangled in my fence, hanging from the wire like a used condom.
Here is what happened next.
It was an Eastern Milk Snake and it was easily 4' long. They aren't venomous. They don't bite. Well they do bite, but only if you really aggravate them. Like if you forced the snake watch a kid do that floss swish dance for hours on end I'm sure the kid would get bit. At the very least it would get a good tongue lashing (in Latin).
Have a ssssssssssssuper weekend.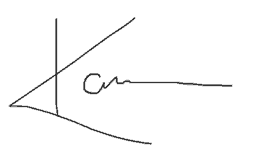 →Follow me on Instagram where I often make a fool of myself←