I had no intention of writing a post today. It's a Saturday and I'm making jam and getting ready for a birthday party later tonight, just enjoying being away from the computer for a bit. And then I watched a remarkable video and I had to make sure you saw it too.
Liv McNeil
Actually, I first saw this video yesterday and I've been thinking about it ever since. You know something is good when it remains with you. Whether it's a book, a movie or a quote. Granted, sometimes radishes will remain with you, or as my father would say "repeat on you", and that's not quite as good but I know you understand what I'm talking about.
When I was a television host and writer (you can read a bit about my former career here) I did a few shows with a producer named Scott McNeil. He's fun, talented, smart and very into music. Yesterday on Instagram he posted about a short film his daughter made for a class project.
She's 14.
I knew she was creative just by following the glimpses into her adventures and life on Scott's Instagram feed. But I didn't know she was a creative genius.
I don't say that flippantly.
Liv (that's her name) was given a class project by her teacher. The teacher's prompt was a project based on these words: "I used to be, but now I am, and someday I hope to be." Or something like that she says. She decided to make a short film about isolation and the effects on mental health during Covid-19.
Over the course of 3 weeks she made this 3 minute video.
I have no idea if Liv wants to continue to work in television, film or the arts. Based on this piece of work I think she could do anything she wants. She's astonishing.
I have two pieces of advice for Liv and anyone else wanting to make a living in the arts.
Making a profit isn't selling out. Don't let anyone convince you that it is. The world often deems artistic work as frivolous. It isn't. Art has the ability to transform someone's mood, outlook on life and the world around them. Accepting money for art doesn't make you a sell out, it affirms your value.
Don't ever create anything you aren't proud of or that goes against your instincts just because someone is paying you. If someone asks you to create or do something that makes you uneasy – don't do it. Back out. Leave the room. Do what YOU do. It's why they valued you and your work in the first place.
Always steal the mini chocolate bars from the craft services table. You will be happy you did when you find them in your bag a week later.
Good luck Liv. You're brilliant.
---
Between starting this post and now, I've actually gone to the birthday party, returned home after having eaten WAY too much and I'm about to descend into the last couple of episodes of Anne with an E.
I may have to walk around the block a dozen times to help facilitate a little digestion because I feel like I've eaten an entire live goat.
When in fact, I barely made my way through the torso.
Just kidding.
I ate the whole live goat. With sauce.
Just kidding.
Saucing live goat is for amateurs.
One last thing before I go! I'm taking a quick 1 hour canning class and I think some of you might like to take it too.
Ashley English is an Internet friend of mine and has been for over a decade (wow). She's written 10 or 11 books all having to do with entertaining, homesteading, canning, chicken keeping and that sort of hippie, back to the earth crap that we all love. I have 6 of her books.
Ashley normally holds live, in person, classes at her home in the hills of North Carolina in the summer but because of Covid-19 she can't do that, SO she's taking her classes online and is offering a different canning class every Saturday morning for the rest of the summer.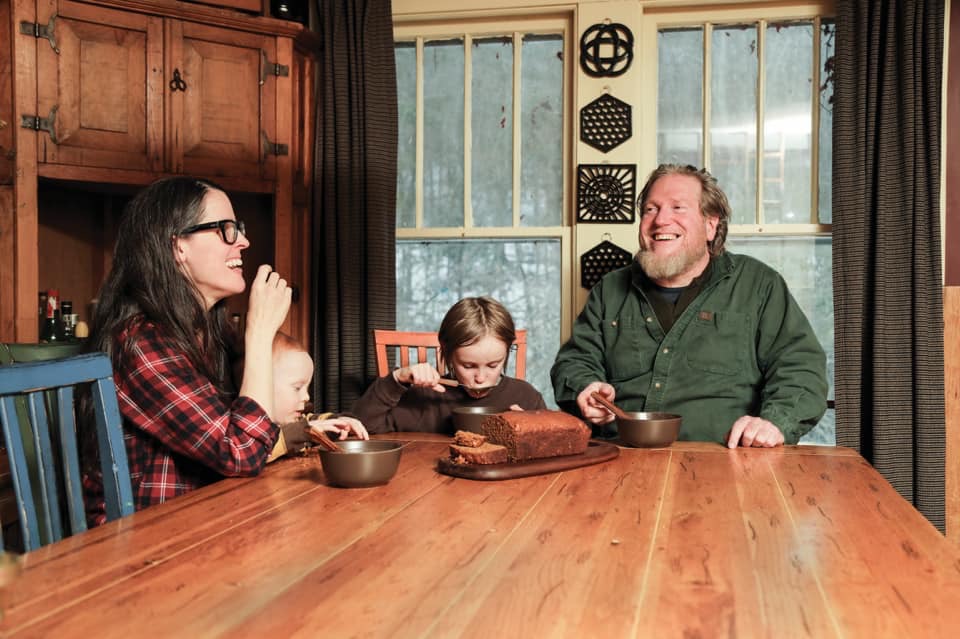 They're $20 per class and you can take one, or take them all. They last for about an hour every Saturday morning and I'M SO EXCITED ABOUT IT.
I'll be joining her on the morning of August 15th to learn how to make and can sweet relish!! It's a Zoom online class, so if you sign up, I'll see you there. For information on all her canning classes (cleverly called Slow Jams) you can take a look at her Eventbrite page right here. There's jam, chutney, jellies, dilly beans, whole fruits and of course the relish class I'm taking, as well as a whack more.
I hope you liked the video as much as I did, I hope you get the chance to take a class this summer (because seriously you have to do something fun this summer!) and I hope you have a good remainder of your weekend.