How to make and use a DIY soil grader.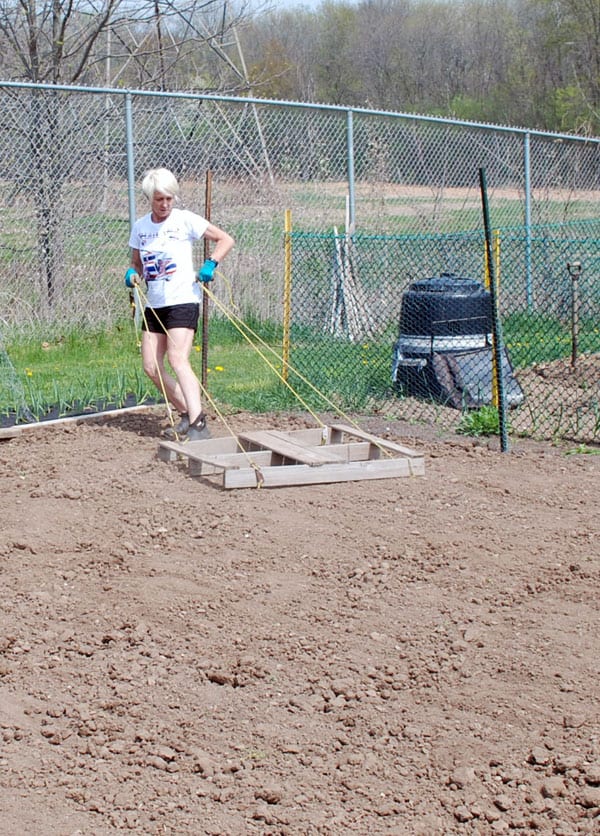 DIY soil grader!
What you need.
A wood pallet with most of the wood removed.
A couple of ropes.
The ability to act like an Ass. Or horse. Or mule. Take your pick.
Just drag it behind you.
Also if you could have weird hair and extremely pale legs, that'd be great.

.