It's almost the end of summer.  Can I get a boooo?  Can I get a hissss?
There's only one way to make this event even barely tolerable.  By giving away something that'll make you look forward to fall.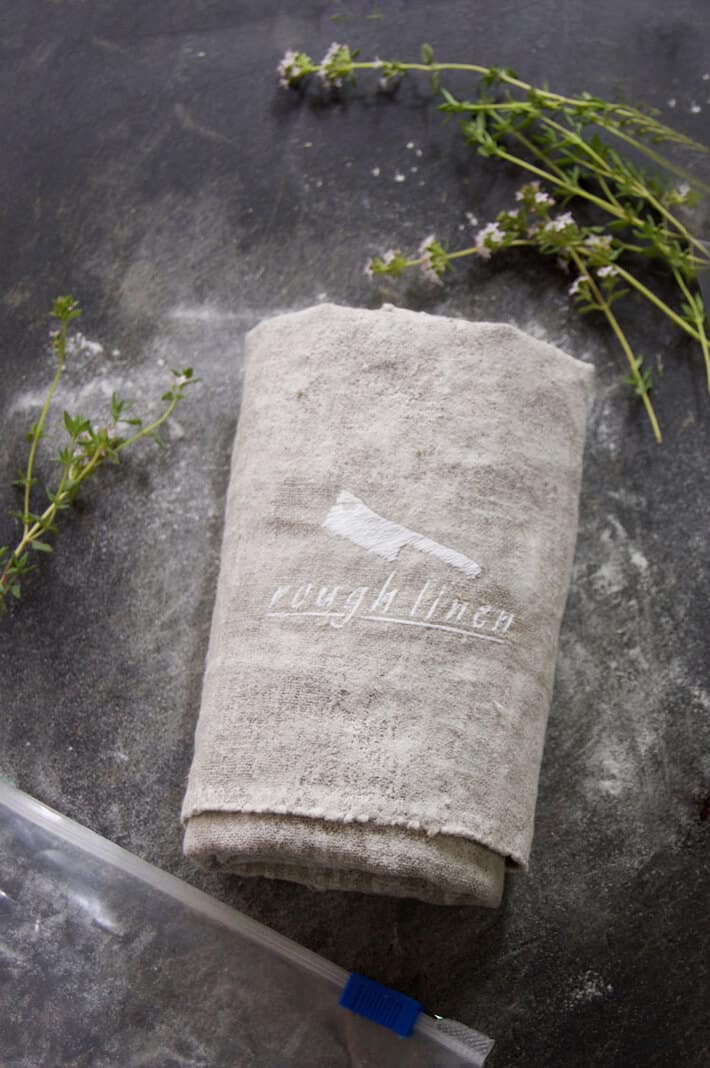 This weekend I'm giving away one of my Rough Linen bread proving cloths.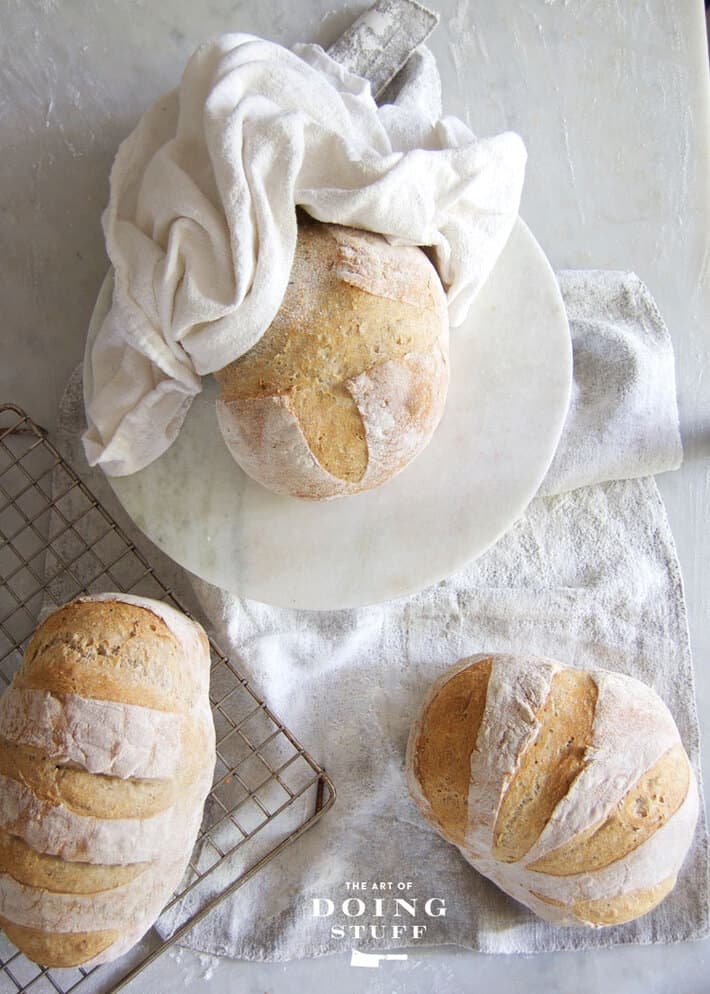 Because if there's one thing that can get me excited about fall it's baking bread.
Walking outside on a chilly morning, gold leaves floating to the ground, and lighting the cob oven.  It's heaven.
Until, you know, I step in cat barf or something.
Of course you don't need a cob oven to make freshly baked bread.  I make it in my regular oven all the time too.
It's SO easy when you  use the bread making book I do, The New Artisan Bread in 5 Minutes a Day. Seriously.  If you think that you'd love to make bread but it's SUCH an ordeal, this book will change your mind the first time you make bread.
There's no kneading. You do not knead.  The bread … does not need to be kneaded.
You mix up the dough, rip off as much as you want to bake, then leave the rest of the dough in the fridge until you want more.
So like, in 5 minutes.
The cookbook takes all the mystery, intimidation and time out of baking bread.
And my proving cloth makes it even easier.
Trying to raise a wet dough (and this cookbook creates a wet dough) on anything other than linen is kind of a struggle.  Even WITH linen it can be a struggle if you don't know how to properly prepare your linen proving cloth.  Here's my post on how to  prepare your proving cloth by the way.
So as I was saying, the one thing that might get you excited about fall is the idea of creating big crusty loaves of freshly bread on a crisp, cool morning.  In an attempt to whip you into an Autumn excitement frenzy, I'm giving away one of my proving cloths made in partnership with Rough Linen.
To enter, just let me know in the comment section, if you want a proving cloth because you're an old hand at baking bread or you're brand new to it!  This contest is open to EVERYONE IN THE WORLD.
If you just can't wait to see if you won, you can buy your own Rough Linen / The Art of Doing Stuff proving cloth here for $20.
Have a great weekend and good luck.