O.K. It's day 3 of my tribute to Valentine's Day here at The Art of Doing Stuff.
Day 1 we had Sexy Underwear, Day 2 we had Heart Shaped Tarts and now I have for you the 3rd ingredient every Valentine's Day is supposed to include. Chocolate.
I know that sexy underwear, hearts and chocolate are the staples of Valentine's Day because the marketers of the holiday have told me so in no uncertain terms.
It is a holiday we celebrate in honour of cupid.  A made up cartoon person.  If I were going to base a celebratory holiday around a made up cartoon person it would probably be Beaker from the Muppets.  But alas, nobody asked for my input.  Again.
For the chocolate portion of my Ode to Valentine's Day I've chosen to do a little experiment.
I've always liked the idea of making your own instant  hot chocolate mix, but whenever I did it I found the results to be less than spectacular.  So this week I gathered up all the instant hot chocolate recipes I could find on the Internet and tried them out.  I'm completely sick of hot chocolate at this point.  I should have treated it like a wine tasting and spit it out after every tasting.
Plus I burnt my tongue and it still feels all  fuzzy.  I would like to state the fact that I am not putting up with all of this for the sake of Valentine's Day.  I'm doing it for you.  My pals.  My readers.  The people who click on my ads.  You nim nuts.  Now look ... I'm getting all mushy.
After SEVERAL attempts, reconfigurations and tries, I came up with what I think is a reasonable Instant Hot Chocolate recipe.  And here it  is ...
You need Sugar.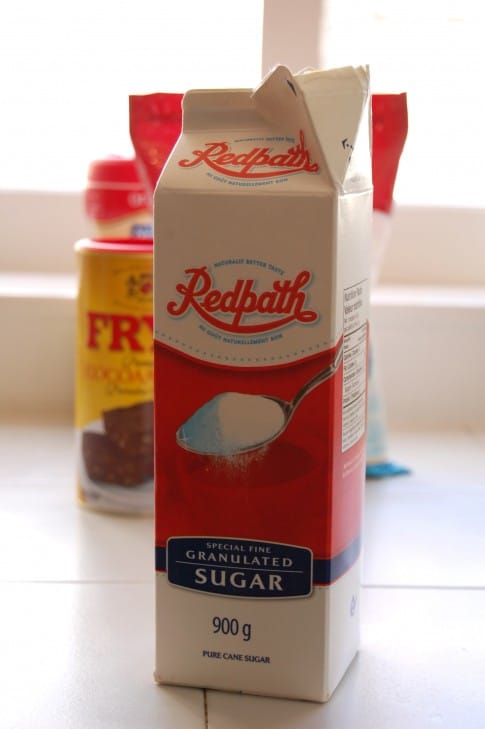 Cocoa.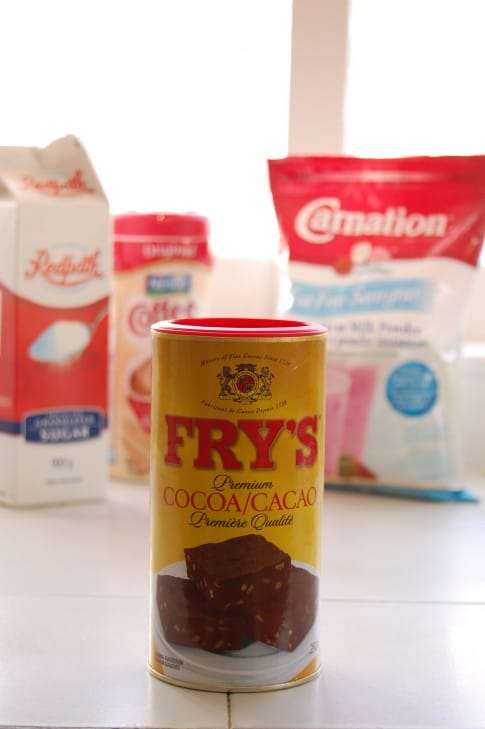 Non Dairy Creamer

Powdered Milk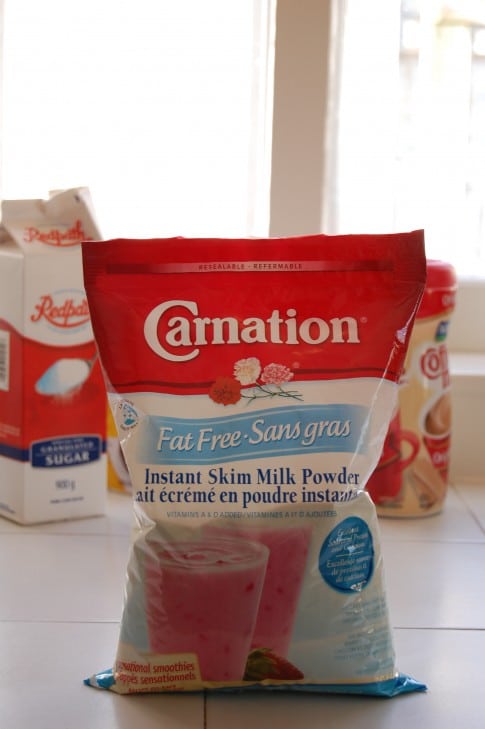 Add equal parts of all ingredients to a container.
Shake or mix it up.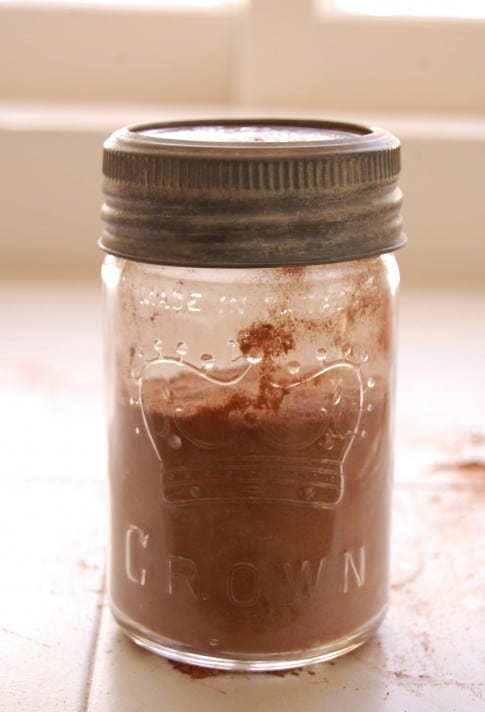 Add 3 Tablespoons to a mug.
Add 1 cup of hot milk.
Mix well.  As in reallyyyyyyy well.  The mix has a tendency to want to stay stuck at the bottom of the mug.
Top with some whipped cream ...
... and drink it down.  Please drink responsibly.
With a lot of the recipes I tried, they were either too sweet or didn't have enough chocolate flavour.  Using equal proportions of everything seems to have fixed this problem.  If you try the recipe and find it isn't sweet enough, just add a bit more sugar.  I can't believe I felt the need to tell you that ... but I did.
Also, a lot of instant hot chocolate recipes say you can just add water, but no matter what proportion of ingredients I tried, hot water just didn't cut it.  It tasted like hot chocolate mix in water.  Blech.    So I recommend only using hot milk.  But that is just a suggestion, you can do what you want.  I'm not the boss of you.
Heck.  I'd devote a holiday revolving around Beaker from the Muppets.  What the hell do I know?
(I do however, demand, you top it with whipped cream. It is in honour of Valentine's Day and all.)

→Follow me on Instagram where I often make a fool of myself←