For those of you looking for something new and interesting to do this weekend I have a little craft that you can try.
Well … it's kind of a combination craft/ recipe.
Easier than knitting a sweater, more satisfying than rearranging the furniture. It's … the penis orange.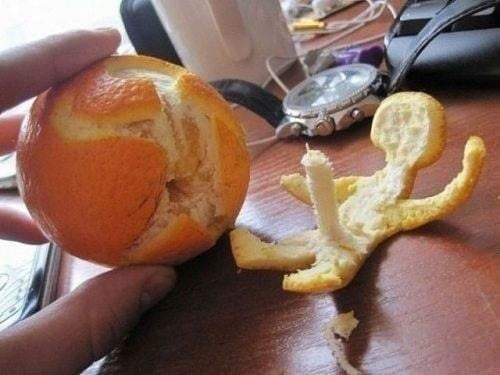 via Buzzfeed.
I know! It's perfect. Just in time for the kid's back to school lunches!
Have a good weekend!