When I first moved into my house many years ago, I spent every night sitting by my fire perusing magazines full of dog breeds trying to decide which one I was going to get now that I had my own place.
I always thought I'd go with a standard poodle, because they're so smart and I had a minature version growing up. But then there was the Papillon. Equally smart but teeny, tiny and cute. At one point I called a dog breeder on the East Coast to ask about the Puli. A Hungarian guard dog with naturally occurring dread locks.
And then there were the pound mutts. But no matter how many dogs I went through, I kept coming back to the Greyhound. The gentlest, softest, most mild mannered dog you could imagine. My area (as do many areas) has a rescue organization that ships older racing Greyhounds from Florida up to Canada for people to adopt. What to do?
I'll tell you what I did. I opened my back door to my sister's knocking and found her shoving a cat in my arms. A stray cat the size of washing machine. How could I say no to that?
A few weeks later, my other sister called to tell me about her friend who was getting rid of a Siamese kitten because her husband was allergic to it. How can you say no to a Siamese kitten?
And that, ladies and gentlemen is how I became a cat person.
I had to have the big black cat, Prada, put to sleep a few years ago after he got really sick, really, really fast.  A few months after that another stray cat literally landed on my doorstep in the middle of winter.  Yeah.  It took 3 months of taming her, but I took that stray in too.
Even though I've always considered myself a dog person … I don't care anymore if I have a dog.  I like my cats.
And you?  Would you be …
A Dog Person?
Or a Cat Person?
Or just a person who thinks she looks like a cat?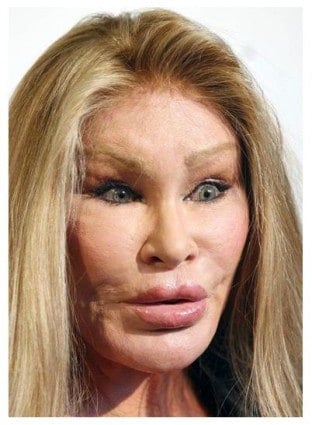 Have a good weekend!  See you on Monday.