The time has come for me to say good-bye to you for the rest of the year. I, like the chickens, will be taking my annual Christmastime week off. The chickens get time off every winter from laying eggs, and I get time off from scrambling.
As I wind down, getting ready for my Christmas break I can't help but think back on this last year and everything I've done. I lead a pretty fast paced life for someone who left her big city job years ago. You'd think the kind of simple living I, and so many others have adopted would leave us feeling refreshed and glowing every day. Like we regularly have time for leaning on counters and eat apples. It's not true. So don't you dare believe a single Instagram picture you see of that lifestyle. Not even my own Instagram pictures.
A simple life is HARD. But it's a fun hard, not living with bangs that are cut too short hard. I've lived through both, so I can authoritatively compare the two. I, like any of you that have had the dreaded too-short-bangs am skilled at raising both my eyebrows very high for hours on end in an attempt to make it appear as though my bangs are closer to my eyebrow hairs, thusly appearing longer.
Keeping chickens isn't a lot of work for instance, in fact it's quite simple, but it's a constant. You always have to make sure they're healthy and have food and water and aren't pecking each others eyes out. You have to trudge out to the coop no matter what the weather or how you're feeling. That's right. If it's cold and pouring rain and you have the stomach flu and are quite possibly suffering from the kind of gastrointestinal distress only read about in scientific papers, you still have to check on the chickens.
And gardening? I love it with all of my heart but it is WORK. It's work during the gardening season, after the gardening season and pre-gardening season. There's planting and digging and canning and enough swearing throughout to make the longshoreman version of Gordon Ramsay blush.
People look at this kind of life and they think, wow, I wish I had that life, but really all people want is the Instagram version of it. The don't want the gastrointestinal version of it.
So next year, as part of my New Year's resolution I'm going to share even more of the shitshow that is a real life. More of my family, more of me.
It's the least I can do. Because even though I want to encourage all of you to do all of this great stuff I also don't want you to think it's easy and if you screw up it's because you're a big loser. You're not. It ain't easy for anyone. O.K., maybe it's a little bit easier for me because I already know how to can sauce and stick my finger up a chicken's bum if I have to, but generally it's all a bit of a struggle.
So what am I going to do with this week off? All of this:
Sleep. A lot.
Wear only pajamas even if someone invites me out for dinner.
Turn my couch into an old fashioned fort and spend a lot of time there.
Have a fire crackling in the fireplace from morning until night.
Read, read, read starting with this book.
Empty out half of my closet and drawers.
Do my taxes.
Learn to braid with my toes.
Teach my cats how to walk on stilts.
Wean myself off of Hallmark made for TV Christmas movies.
Watch the entire second seasons of Stranger Things and The Crown.
Order and install a dining room light. Finally. Maybe.
Do SOMETHING about those ugly curtains of mine. At the very least close my eyes when I walk past them.
Cook huge delicious meals from the comfort of my couch while wearing pajamas.
Remind myself to buy a really long stick for cooking hotdogs on the fireplace from the couch. Buy gourmet mustard to make it a fancy meal.
Make more pickled beets.
Start planning next year's garden.
Teach my cats how to use a paint roller.
Experiment with napping
Knit.
Paint my dining room ceiling (unless the whole cats on stilts with paint roller things goes well, in which case …)
Recharge.
Post at least 3 shitshow events on Instagram. Extra points for using poor lighting.
Text Idris.
Play backgammon with someone.
Stand at counter. Eat apples
I also thought I'd better point out that I will be posting differently in January. This is just for the month of January. I need the month to catch up on a lot of stuff that needs to be done with my blog to bring it more up to date and take care of a bunch of back end stuff. The sort of stuff I just don't have time for while I'm working full time on creating content.
January will have sporadic posts and the odd check in, but I will not be keeping a regular blogging schedule on Mondays, Wednesdays and Fridays like I normally do. Everything will be back to normal in February so don't you worry.
Have a GREAT holiday season and thank you so much for being a part of The Art of Doing Stuff. Here's to more learning, more fun and more stuff in the New Year.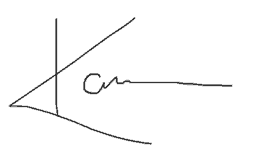 P.S. Oh! Oh! I made a Spotify playlist of my favourite Christmas music. You can get it here! It has Bessie Smith, Nat King Cole, The Pretenders, Otis Redding, The Waitresses, David Bowie and everything in between. REMEMBER to click "Follow it" to make finding it later easy.
P.P.S. I would like to wish you and your family, however big or small, a very happy Christmas.

→Follow me on Instagram where I often make a fool of myself←