I have 4 different garbage bins. FOUR. One for "trash" (stuff that actually goes to the dump because it won't decompose and can't be recycled, one for compostables, one for recyclable metals/plastics and one for secret love notes. I mean recyclable papers. I thought this was pretty normal but on a trip to Memphis last year I discovered it was not entirely normal.
Not everyone in North America recycles. Not even everyone in Canada recycles! It came as quite a shock.
Recycle bins in Memphis just didn't exist. Around these parts a gal has to nurse an aneurysm after deciding which of the 10 different recycle bin options to use on the street. It's even more debilitating in Vancouver where an encounter with recycle bins on the street can lead to decision paralysis. At any minute of any day in Vancouver you're sure to see someone standing frozen, staring at the street long row of recycle bins trying to decide if the salad container they're holding is indeed styrofoam or possibly paper foam or maybe even just *gasp* garbage.
In Memphis, people were more concerned about whether or not Gus's Fried Chicken had run out of Chess Pie than they were about where the paper plate it comes on was going to end up. Understandably so. Everybody loves finishing off Gus's Fried Chicken with Chess Pie.
I'm not sure where it all goes but the EPA says Americans generated 254 MILLION TONS of trash in 2013. That's a lotta chicken bones and paper plates. Gross. Since recycling is a community based program, some of you will have one and some of you won't. And if you happen to have or be familiar with Blue Bins, know that they were invented and developed here in Canada, just about half an hour from my house in Kitchener, Ontario in 1983. So seriously … you maybe wanna tap on your community leader's shoulders and let them know people have been doing this for 34 years. They've been recycling since before Miami Vice was on the air for the love of God.
I won't even get INTO green bins. O.K. I will a little bit. Green bins for those who don't have them, are large bins you can fill up with things that will decompose and can therefore be turned into compost. Food scraps, paper, leaves and that sort of thing.
One of the easiest ways you can contribute to reducing waste and … also save money … is to pay more attention to how you store and preserve food so you AREN'T throwing it out. We've all been that person who looks in the fridge to grab what was once a fresh peach only to realize it now has an afro worthy of its own pick.
So as a sharing and caring Canadian I'm gonna help everybody out. You could dig through my 1,549 archived posts to find all the ways you can save money and reduce food waste by freezing more things, preserving more things, and generally just being a smarter person, but I did the dirty work for you.
Pick ten things off of the list and try to get two of them done this weekend. I for one know that I need to top up the brine in my feta cheese so it doesn't go bad.
FREEZE MORE THINGS!
PRESERVE MORE THINGS!
STORE MORE THINGS!
USE YOUR GARBAGE!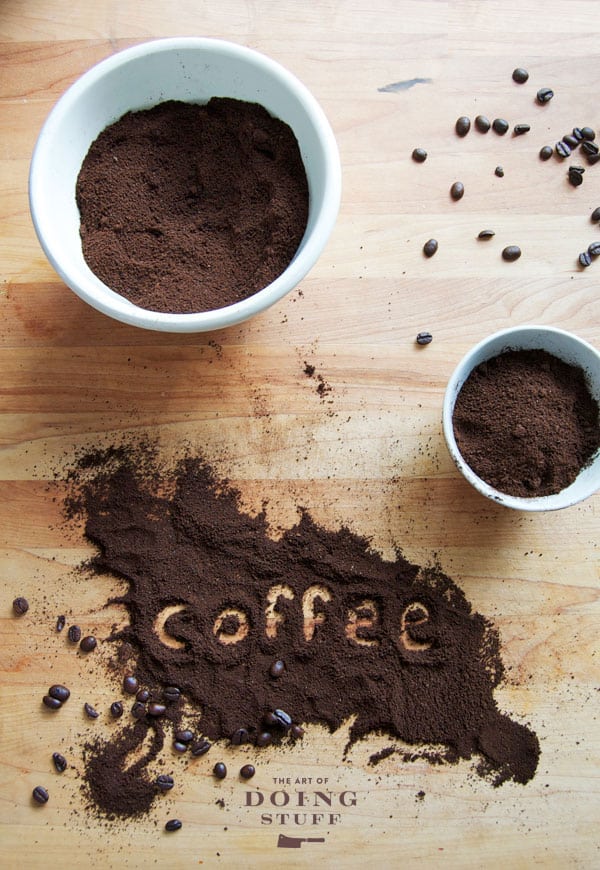 O.K.
Have at it and have a great weekend!