My house looks beautiful. B-E-A-U-T-I-F-U-L.
I probably shouldn't say that. Humility and all that stuff. But ... it does look beautiful. I love it. I really don't feel bad saying that for a few reasons which I shall list for you right now.
1. It was a lot of work 3 days, no elves, 2 injuries.
2. One injury involved spray flocking, a sparkle and four eyelashes. People are always prouder of things that involved getting an injury.
3. After standing proudly decorated for a total of 2 hours, my Christmas tree fell over. Scratch that. It didn't fall over, it smashed spectacularly to the ground accompanied by the sound of artillery, resulting in my diving for cover under the nearest thing. A Triscuit cracker. As it turns out the "artillery" was actually dozens of my antique glass ornaments shattering into pieces.
I did not cry. I came close. But I did not. It wasn't until the THIRD time the tree fell I cried. Mostly because it fell on me. People are always prouder of things they accomplish by overcoming the odds. I overcame all odds.
So those are my reasons for unabashedly proclaiming my Christmas decorating to be beautiful.
I followed my usual rules this year.
1. If you put something out, you have to take something away. Reindeer on the buffet? Then take away the vase. Just put everything you take away in a box or two and stick it in the basement until Christmas is over.
2. Just because you own a Christmas decoration doesn't mean you HAVE to put it out. If you hated it last year and only put it out because you felt like you owned it and you had to, you're going to hate it again this year. Just leave it in the box and get past the guilt.
3. If you put it on a glass block or under a glass dome it'll look like it cost more than the $3 you paid for it. That rule works any time of year.
And this year I added a new rule. Use more fishing line to attach your Christmas tree to the wall than you think you would need. In fact, factor in the amount of fishing line you think it would take to capture Jaws and then double it. Then use more than that to tie up your tree.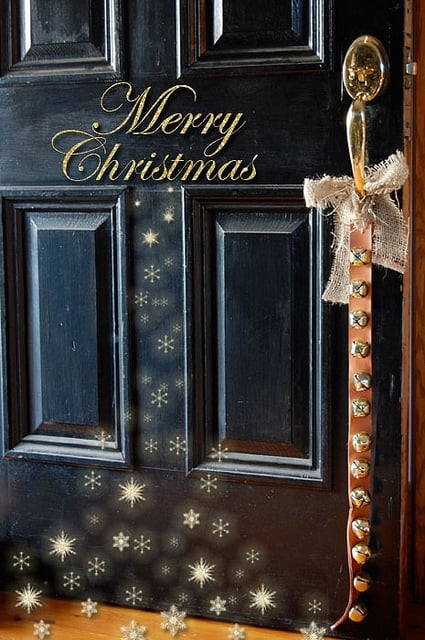 This would be the tippy, topsy, toppling tree.
One final point for those who are wondering. If a tree crashes in the living room ... it does make a sound. And by it, I mean me. And by sound I mean swear words that would warm Gordon Ramsay's heart.
→Follow me on Instagram where I often make a fool of myself←