Last week I told you that I thought my 94 year old friend David might be dead, that I went to a drag show in Portugal (yes really during the pandemic I did this) and alarmed a lot of people on Instagram with a naked photo of me. Here are those stories.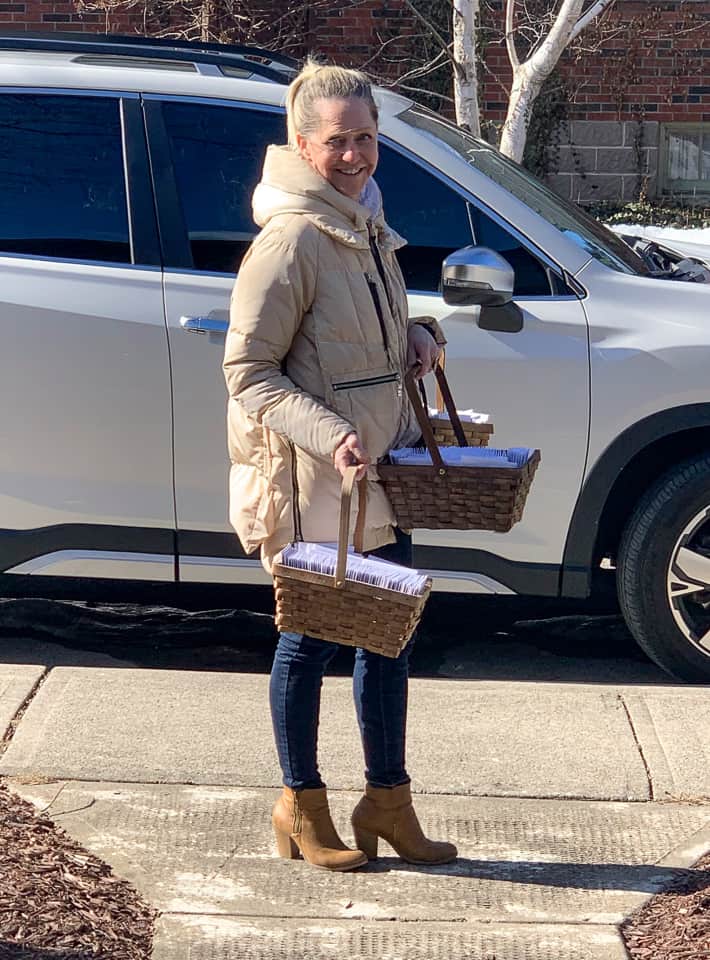 The OTHER thing that happened, now that I think of it, is that I spent $600 on stamps. I've never done that before and instantly wondered if stamp forgery is a thing. I bet it's a thing.
If I wasn't such an upstanding citizen who has watched every season of Orange is the New Black then I would TOTALLY buy forged stamps.
The above photo is a picture of me as I walked to the mailbox with 3 baskets filled with hundreds of newly stamped envelopes for my first The Art of FUN Stuff mailings.
My neighbour happened to see out her window and stopped me to take my picture.
And this is what my welcome card contained ...
Of course the card also had the mechanism and instructions on how to make their own exploding card. Because if there was any year that exploding confetti and glitter seemed imperative for our survival - this is it.
In this next months mailing nothing will explode. THIS month's FUN Stuff is all about gardening. In fact, on Monday night at 7 p.m. I'm hosting our second live ZOOM and we're all going to start seeds together.
If you want to take part, you can still sign up. You'll get to come to the live ZOOM on Monday, you'll get this month's special mailing right to your house and some other fun bits of entertainment throughout the month.
---
---
Let's talk about DAVID now!
For those of you who don't know, David, is a neighbour of mine who I met last fall as I was stacking my many cords of firewood.
We became friends, and as such, David would split kindling for my fireplace once a week and drop it off on my porch in a big wicker basket. Sometimes he takes my logs to split and other times he scrounges local building sites for scrap untreated wood.
David's 94.
For a few weeks David didn't show up. And I didn't see him walking daily. David walks 30 minutes every day between 11 and 2 so he can get home in time for his 4 o'clock rye and water and whatever game is on.
For days and days there was no David. I walked past his house and his car was there so at least I knew he hadn't been in a life threatening car accident.
Then 2 weeks ago BOOM, I came home from being out and my kindling box was full. David had been here! A few days later I took a walk past his house again to check on him and saw him sitting in his living room probably pondering if 3:30 was too early for his rye and water.
All this to say that David and I are still friends, David is still alive and you never know who is peeking in at you while you sit quietly in your living room.
---
This pandemic really is dragging on isn't it?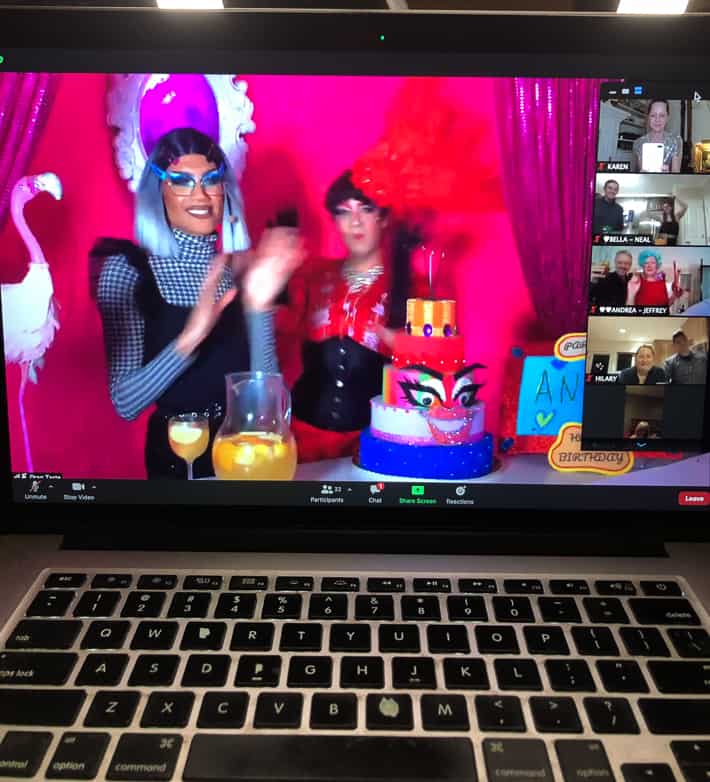 We might be in the middle of the worst worldwide pandemic in modern history but at least we can still go to drag shows in far away countries.
A month ago my friend Andrea asked if I'd like to go to a cooking class/drag show in Portugal.
Why yes I would!
The night of the event I got dressed for the evening in my most blinding gold sequins, sat in a chair, clicked on ZOOM and scanned the participants for my friend Andrea.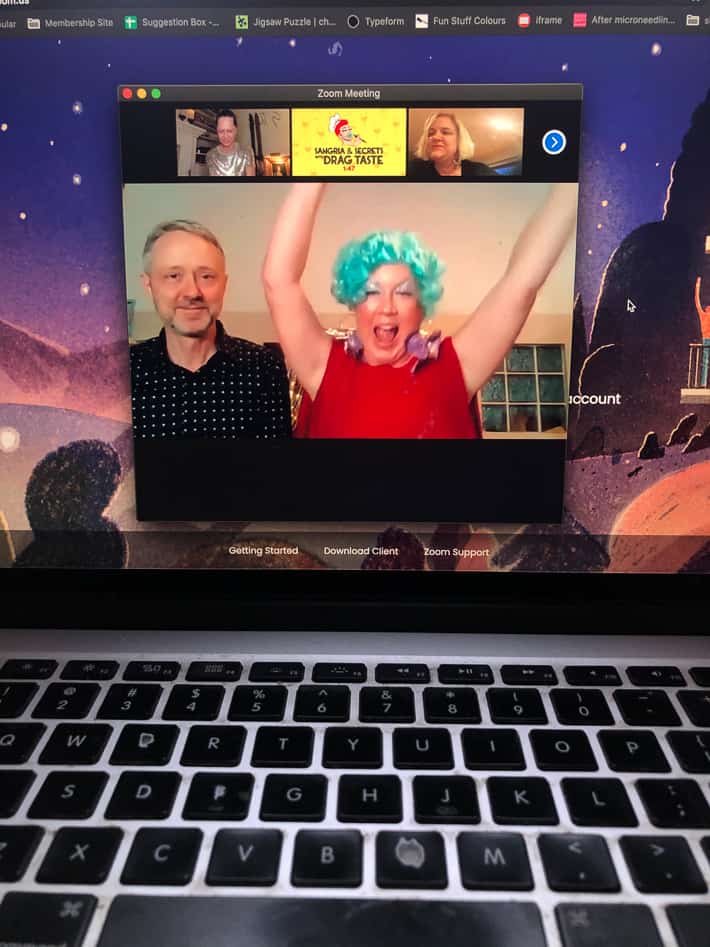 And thereeeeee she is - I didn't say.
I must have scanned 4 times before I finally texted her to ask if she was in ZOOM. She said yes, so I looked again and realized that my friend Andrea was the lunatic in a cartoon blue wig and orchid earrings.
That is why I love both Andrea (a hair and makeup artist) and the drag community. They both have a Less is Less attitude.
The experience (available on airbnb experiences) was called Sangria and Secrets - a live hour and a half long lesson on how to make authentic Portuguese Sangria taught by drag queens.
If you're bored with the monotonous pandemic life this will surely be something different than what you normally do on a Saturday night. You can read about Sangria & Secrets here.
---
Am I the only one who didn't know of The Blender Girl?
I've been taking an online workshop with her for the past 6 months with ZOOM meetings and all of that and I had no idea who she was or what she did really.
I finally found out this weekend that she's actually kind of a thing.
Remember last year when I thought my meno was pausing??
It wasn't. But now, NOW I really think it is because I'm finding myself waking up upside down in my bed, I can't eat endlessly like I used to, and my back fat has reached around to the front of me.
I knew Tess (that's The Blender Girl's real name) wrote cookbooks and was weirdly obsessed with nutrition but what I didn't know was she had a menopause eating program.
In fact, I'm going to be totally honest with you and say I had no idea there was any kind of menopause eating program out there in the world.
I attribute this to the fact that NOBODY TALKS ABOUT MENOPAUSE AND DOCTORS DO NOT GIVE IT THE ATTENTION IT DESERVES BECAUSE IT DOESN'T INVOLVE A WITHERING PENIS.
If you're a middle aged woman, it's largely up to you to figure out what the HELL is going on and then deal with it yourself.
So I'm signing up for Tess's program that starts next week just to see what happens.
This is her in an interview below if you're looking for an hour of learning all while listening to one of those hypnotic Australian accents.
If you're like me you might have thought something like this was a scam with ties to a protein powder conglomerate run by a Russia oligarch.
It's not.
---
It just occurred to me that without ZOOM this post wouldn't have been possible. My Fun Stuff gardening class Monday night is on ZOOM, my drag show was on ZOOM, and Tess hosts part of her program on ZOOM.
And David? Well he's a reminder that every once in a while between the magic of technology we all need to take the time to go for a walk and chop some kindling.
Have a good remainder of your weekend!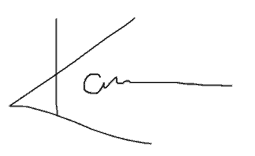 p.s. yeah. As it turns out I didn't have time to get to the naked Instagram story. I'll let you know about that next week.