I'm writing this post for you, the 4 people who aren't at the cottage, back to school shopping or suffering from a hangover so large you not only look like death, you're kind of looking forward to it.
I'm a very kind person.
So, you 4, wanna know why you have the day off? What exactly IS labour day other than the beginning of a deep dive into pumpkin spice everything and seasonal affective disorder? We in Canada get a long weekend, generally celebrate all the workers in the country and probably scarf down summertime classics like burgers and salad. But how did labour day start and why?
It's a holiday that happens all around the world but in North America, where I am writing to you from, it always happens on the first Monday of September. Which just happens to be tomorrow.
Which is also why this is going to be a short post, because why should you get three full days off, but not me? And don't bother getting ready to yell at me if you happen to be working today because you're currently browsing the Internet while you're supposed to be hard at work which means you're slacking just like I am.
Slack all you want at work today, I don't give a care. Unless you're a firefighter because people still need their cats rescued and someone to cry to when they accidentally set off their house alarms.
All my American friends out there can thank your lucky stars and stripes that you live right next door to Canada because we're the ones who gave you the idea for Labour Day. Or Labor Day as you call it.
The history of labour day
In April, 1872 there was a big stink going on in Toronto, Canada. 10,000 workers took over the streets in the first organized labour demonstration. That was 10% of the population in Toronto at the time.
They were protesting on behalf of 26 typographical workers who had been sent to prison for striking. These typographical workers wanted their work week to be shortened from 72 hours to 55 hours. Lazy, lazy, lazy. This was frowned upon so they were sent to jail.
Unions were outlawed at the time you see, making striking an illegal offence punishable by being throw in the clink.
For the next decade Canadian unionists and workers organized a day of celebrating and fighting for the rights of labourers. After ten years of celebrating like this, in 1882, the event organizer invited an American union activist to speak at the Canadian labour festival. He was so impressed he immediately went home and started organizing a similar event in New York City for that year.
And you know the rest of the story from there. We get a day off to relax from our 40 hour work week.
Those typographical workers in 1872? I'm sure they knew they were taking a chance by doing what they did. But chances are they didn't know they would change history.
Immediately after the ruckus, John A. MacDonald, the Prime Minister of Canada at the time updated the laws to allow unionization.
Yay Johnny!
So.
Sorry for the downer diversion but there's no way I could talk about MacDonald without mentioning the … well, you know, the cultural genocide/potential actual genocide that went on for over a century.
Back to Labour day. Whether or not you agree with or like unions now, if it weren't for those typographical workers and the unions that followed, you might just be reading this post from work today instead of from your pool float.
Enjoy the rest of your weekend, be aware, and don't drink so much that you set your own home alarm off.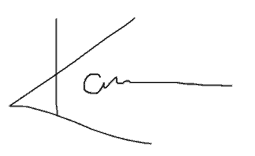 ---
Click here for a concise and easy to understand explanation of Canada's Indigenous school system.
---