It's June! Here's what you should accomplish in your vegetable garden this month.

JUNE
Plant out the last of your cold sensitive plants.
Traditionally I plant my Luffa seedlings, Sweet Potato slips and corn seeds on June 1st. ALL of these will grow much better if you put down a sheet of black thermal mulch a week or two before planting. It'll help heat up the soil by at least 10 degrees which these plants love. Many black mulches are biodegradable (like the one I linked to).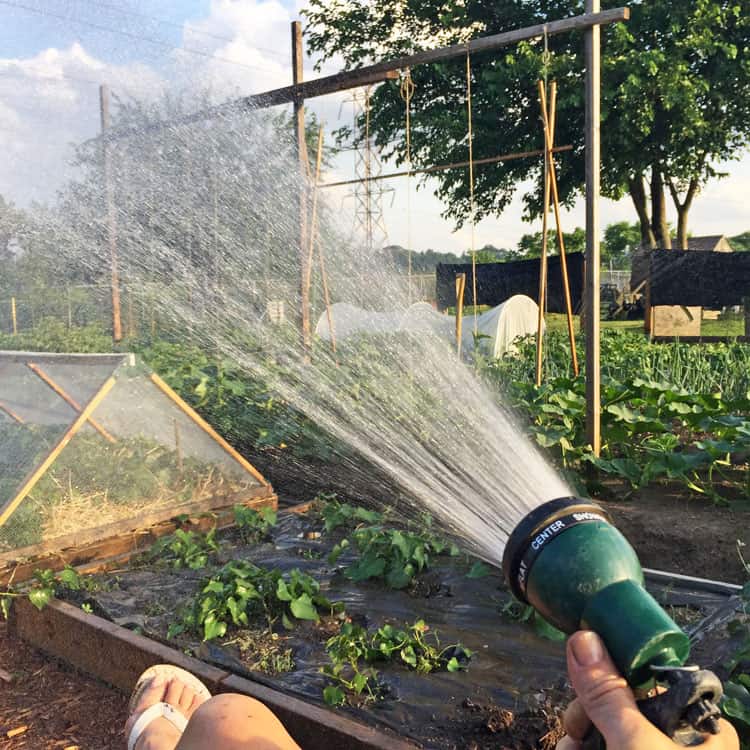 Make a watering plan.
A few years ago I installed my drip irrigation system which works GREAT but I understand not everyone, especially people with their first garden, want to invest the time and money into something like that. SO … figure out some other plan for watering your garden because that's the number one thing that'll prevent your garden from growing. Sitting in a chair with a hand sprayer is very relaxing – but not very efficient and time consuming. Besides, it really only looks picture perfect if you're smoking a cigar at the same time.
Watering Options
Make a schedule for watering. A vegetable garden needs about 2″ of water a week. A sprinkler producers approximately 1″ of water in an hour of running. Therefore …
You need to water your garden 2X a week, leaving your sprinkler on for one hour each time.
You might need to water more if it's especially hot out or less if there's constant rain. To make things predictable for yourself, just plan to water every Monday and Friday. (Pick whatever days you want but know those are your watering days)
Don't abandon your watering schedule unless it's literally raining at the very moment you're turing on the sprinkler. BECAUSE … I can't tell you how many times in past summers that I didn't water because the weather forecast was a 100% chance of heavy rain … only to end up with no rain falling at all.
Using a digital water timer or even a simple one can make watering much easier.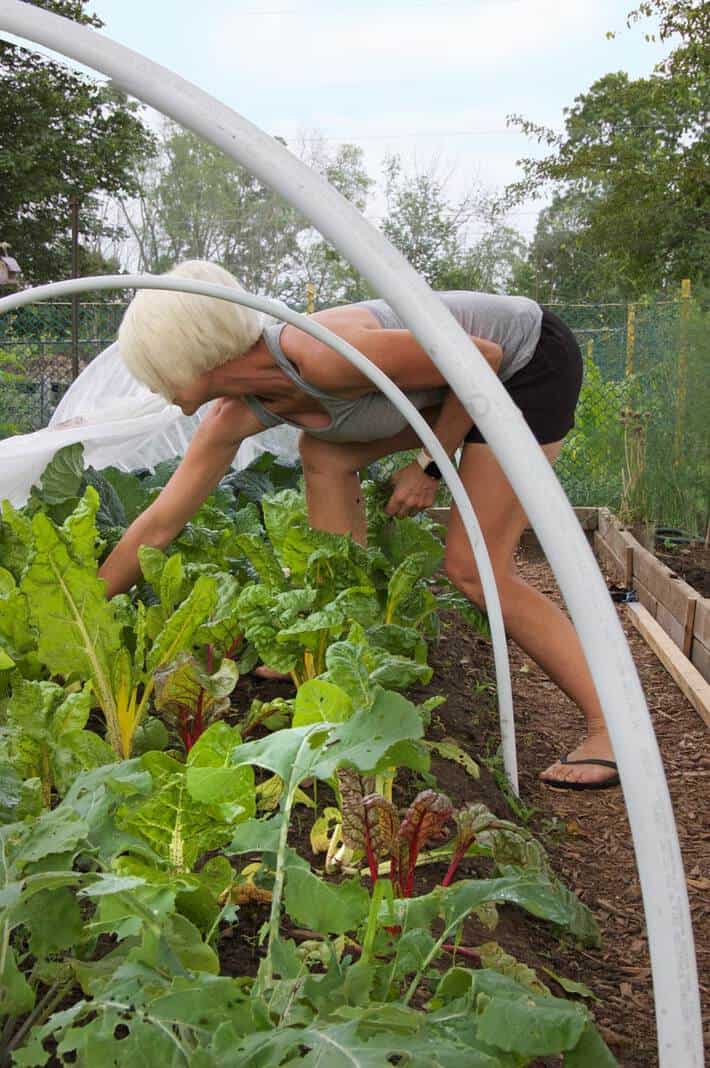 Stay on top of the weeds.
Great weather for growing vegetables also means great weather for growing weeds. If you don't stay on top of the weeds they will get out of control and there's no coming back from that.
Hand pull your weeds, or use my favourite tool the stirrup (loop) hoe. Promise yourself that every time you go into the garden for WHATEVER reason, you will weed for a minimum of 10 minutes. If you do that, I promise you, you won't have a weed problem. O.K., you might but it'll be controllable.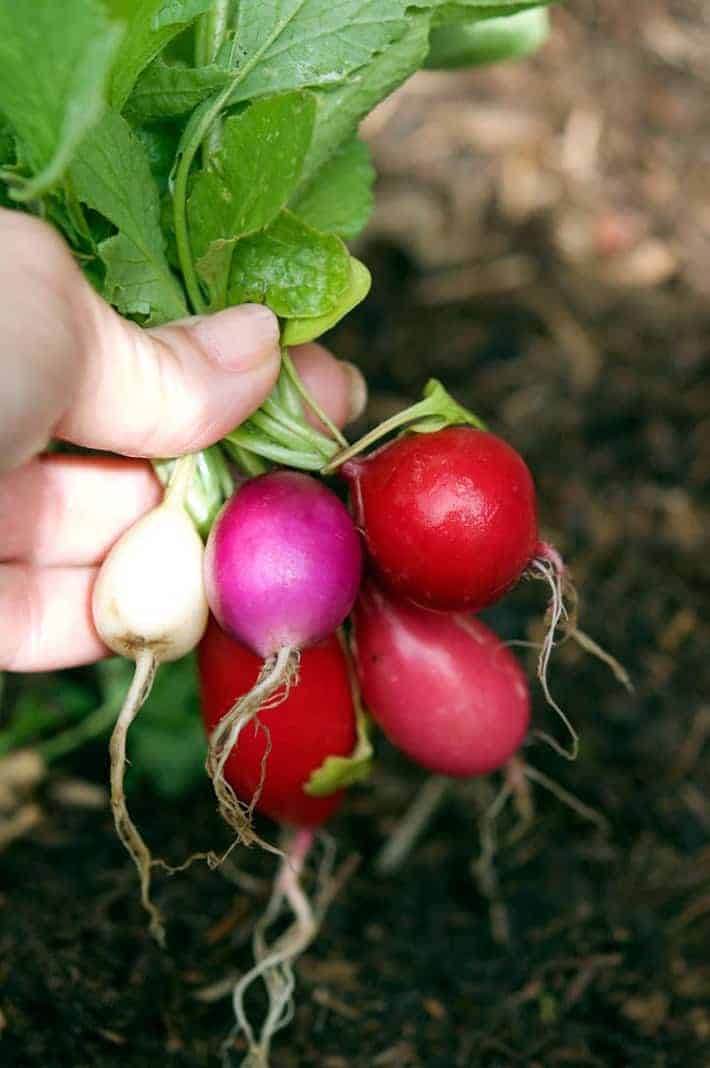 Harvest radishes and greens!
If you planted them, you can start to harvest your radishes and greens! Harvesting lettuce can be done in 3 ways. You can either pull the whole plant out (if you want to make room for other things), harvest the lettuce gradually pulling the larger exterior leaves, or perform a cut and come again.
Cut & Come again means you cut the whole lettuce plant off about 2″ up from the soil. Just cut everything off so you're left with a stub. Within a couple of weeks it will have grown back (albeit a little bit smaller). You can do this a few times. NOTE: Leaf lettuces are good for "cut and come again", but head lettuces are not.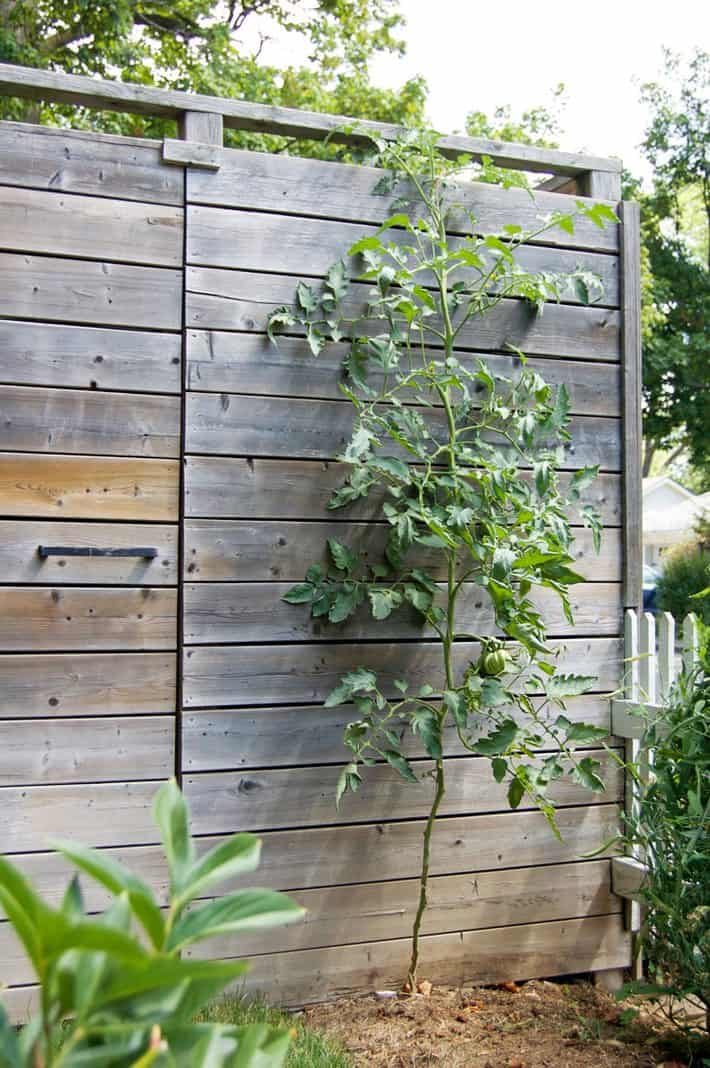 Stake, Hang, Protect
Things are actually growing and you're actually vegetable gardening! Make sure you keep everything alive by ensuring things that should be staked or hung (like tomato plants, beans, cucumbers using my string method) are. It's much easier to keep control of things and train them when plants are young and pliable.
Take a walk around and look at your plants. Check for bugs, disease or anything else then run home as fast as you can and Google how what the hell they are and how to deal with them.
Those are your basics for the month of June. If you can do all those things you'll not only be an official gardener … you'll be a successful one.*
*I'm kind of making that up because the truth is there are no guarantees of success in gardening and all hell could break out at any minute, but if I said that outright you might get discouraged and give up before you've even really begun.
SO … here's to your success. ;)
Have a great weekend – you know what I'll be doing. How about you??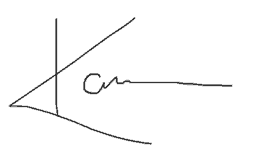 →Follow me on Instagram where I often make a fool of myself←