I'm not a chef but I did go to chef's school for a day. And in one day I learned A LOT. Here are the 10 most incredible tips I learned.
The Stratford Chef School is one of the most respected chef schools in Canada. I looked into going to it once or twice. Three times at the very most. But it's a 2 level course that each take 16 weeks, so I'd have to live in Stratford full time, which is an hour and a half drive away from my house. Like, I'd have to move there. Without my chickens.
Not that living in Stratford would be a hardship, it's a stunning little town (hometown to the Beebs - Justin Bieber), but I don't really have any need to go to chef school other than for fun. Even if it is a pretty town.
And if I'm going to spend $17,000 on fun, it's probably going to involve tattoos and a blindfold. Either that or a new chicken feeder.
So a couple of weeks ago when I ran into an old friend who graduated from the Stratford Chef school and he mentioned that they run individual classes, both beginner and advanced, I had booked a class with my sister by that night and was sitting in the course within 2 days.
Fried chicken anyone?
I have an uncommonly weird obsession with figuring out how to make the most perfect version of the most basic foods; fried chicken, pizza, potato salad, that sort of thing. So when I saw there was going to be a class in making fried chicken in two days I HAD to sign up. It would have been irresponsible not to.
Imagine my elation when I got to the course and discovered we were ALSO GOING TO LEARN A NEW POTATO SALAD RECIPE?! If you can't imagine my elation, I'll describe it for you. I opened our class handout, read we were doing a potato salad, stood on the stainless steel counter, knocking my head on the very long handle of a saute pan in the process, and declared "WE ARE MAKING POTATO SALAD TOO! I AM ELATED." So there you have it. Elated.
I'm not sure what I was expecting to get out of this course, but it wasn't the recipes that I walked away thinking about so much as the techniques. That's the thing about cooking no one seems to pay enough attention to. The technique you use is just as important as the ingredients.
Take meatballs for example. If you're too violent when you form them and you mash those balls with a vengeance, pummelling them into round little balls of submission - they're going to be dense and icky. Roll them too wimp-like and they'll have no structure. They'll be mushy.
You need to have the right technique to make them just perfect.
Fish Pedicure and I hopped in her weirdly silent hybrid car and took off for Stratford.
Now, I should say that her takeaway from this class were very different than mine. Her one big takeaway was, and to quote her, "There is such a thing as too much butter in a biscuit".
We shall disagree on that point.
I've put together a list of the 10 best takeaways I took from my chef school class courtesy of The Stratford Chef School (no, not a sponsored post, just a shout out) and Chef Eli Silverthorne.
10 Incredible Tips I Learned at Chefs' School
(even though I am not a chef)
If you're making a brine you normally have to boil the water to get the salt to dissolve then wait for the solution to cool to put your chicken in. Instead use only ¼ of the water in your brine solution, and freeze the other ¾s of the water. At the end of the boil, pour the hot brine over the frozen water and you have instantly cool brine that's still in the original proportions. ex. For a 4 cup brine, use 1 cup of water to boil and freeze the other 3 cups.
2. Taste bud temperature is 135. That's the optimal temperature for food.
3. To mix biscuits throw OUT your spoon. Stretch your fingers to the bottom of the mixing bowl and simply lift the ingredients up. Do this a few times and you'll have perfectly mixed, light, fluffy biscuits.
4. FREEZE biscuits before cooking them and cook from frozen. This prevents flat biscuits. It makes a HUGE difference.
5. Like making potato salad? Mix in the dressing while the potatoes are hot. Do NOT cool the potatoes first. The heat allows the flavours to absorb right into the potato instead of just sitting on top.
6. When you break down a whole chicken, remove the wishbone first. It's the thing holding everything together.
7. If you're cutting in the right places, a whole chicken cuts apart easily. You should be right in the middle of the joints not through bone. It shouldn't take very much pressure at all. When in doubt, follow the MAP the chicken actually gives you for breaking it down ... the fat lines. If you aren't sure where to cut, follow the fat lines, they'll show you where to go.
8. Those bubbles that go crazy when you put something into a deep fryer is actually the water escaping from whatever you're cooking. The water is being vaporized by the oil. Those bubbles also mean your food isn't absorbing a whole lot of oil, the water is pushing it away. When the bubbles start to stop then either the temperature in the fryer has dropped too low or your food is cooked (and has no more water to release)
9. Wearing an apron? Tuck a tea towel into the back where you tie it up so it's always on hand. (not in front where it's more convenient I assume because it's also less likely to go up in flames if it slips and gets too close to a gas burner)
10. Cook deep fried chicken at 360 degrees Fahrenheit until it comes to 178 if you're a food safety inspector, or 168 if you're a chef. There seems to be some discrepancy between the two types of people.
I had never made fried chicken until the week before I took this class. In that week, I made fried chicken 3 times. Then of course there was the class in fried chicken and the leftovers of fried chicken we got to take home.
Suffice it to say I've still haven't had my fill of fried chicken. Or buttery biscuits.
Nothing to do this weekend? Go out! Take a class. Learn something. Have fun. Eat butter.
Have a good weekend!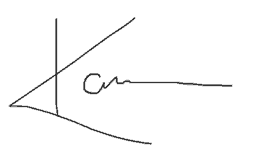 →Follow me on Instagram where I often make a fool of myself←