I'm using the term antique loosely here. In fact I have no idea how old these chairs are but I know they're not from an ancient Pyramid and they're not from Wayfair. They're somewhere in between.
I'm sliding down a slippery slope of overindulgence. Not with money or booze or food but with old stuff. Creaky, glowing, interesting old stuff is making its way into my house again and if I'm not careful I'll be living in a granny pad once more.
I did that when I first bought my house. Surrounded myself with enough red velvet and lace curtains to choke Queen Victoria. Also I had no idea what I was doing at the time so there was that issue.
There are rules and ratios about how much old stuff and how much new stuff you should have in your house and how much older the new stuff should be from the old stuff if you want to strike the right design balance. It involves math and percentages and being very careful about the selections you make. My method for striking the right balance in decorating is somewhat less refined. I load up on one particular look until I start to feel anxiety in my toe knuckles, and then I pull back.
It's the toe knuckle test.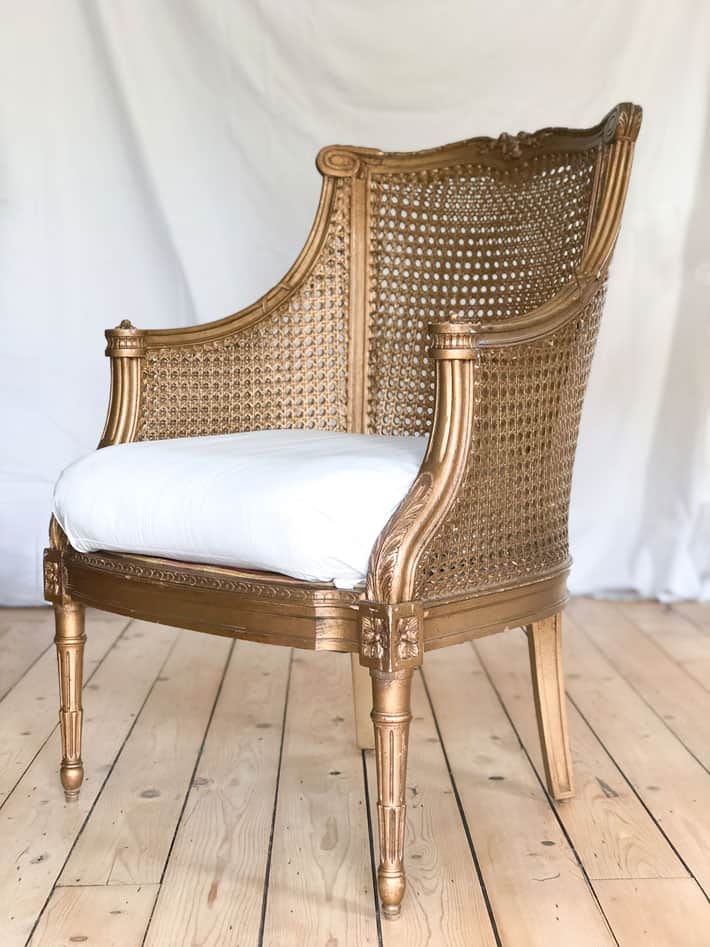 I was starting to get too far into the mid century mode and it was making me sweat a little. It didn't feel comfortable, as in, my toes were tingling. I wasn't really sure how I was going to solve this little problem, but I knew it didn't involve buying another mid century modern piece of furniture.
I needed something country and cozy and blanket like. That was achieved by ripping all of my floors down to their original pine and refinishing them (more on how I did that in a later post) to a natural tone. Apparently for me to get cozy I need to surround myself with saws, hammers and centipedes so large I can hear them coming.
The one thing people say about my house whenever they come in is that it's comfortable and cozy. I never, never want to change that feeling people get when they come in.
It's generally easy to maintain that cozy, comfortable and relaxed feel when there's always piles of laundry to be folded on the couch.
I was still on my rustic, cozy kick (having just bought this antique hardware cabinet for my kitchen) when I accidentally bought these chairs.
They're not what you'd call rustic.
These double blind caned (also known as French caning) Louis XV chairs were probably made in the early 1900's. Double blind caned? Oh, you haven't heard of that before? Neither had I until I accidentally bought these chairs.
What is blind caning?
Blind caning is when you can't see where the caning is attached to the chair. The holes are only drilled partway through the furniture and the caning is then pegged and glued into place. DOUBLE blind caning is when the same technique is used twice, once on the front and once on the back of the furniture. So there are two layers of caning instead of just one like you would normally see in a piece of furniture.
At least that's what I could figure out from searching Google.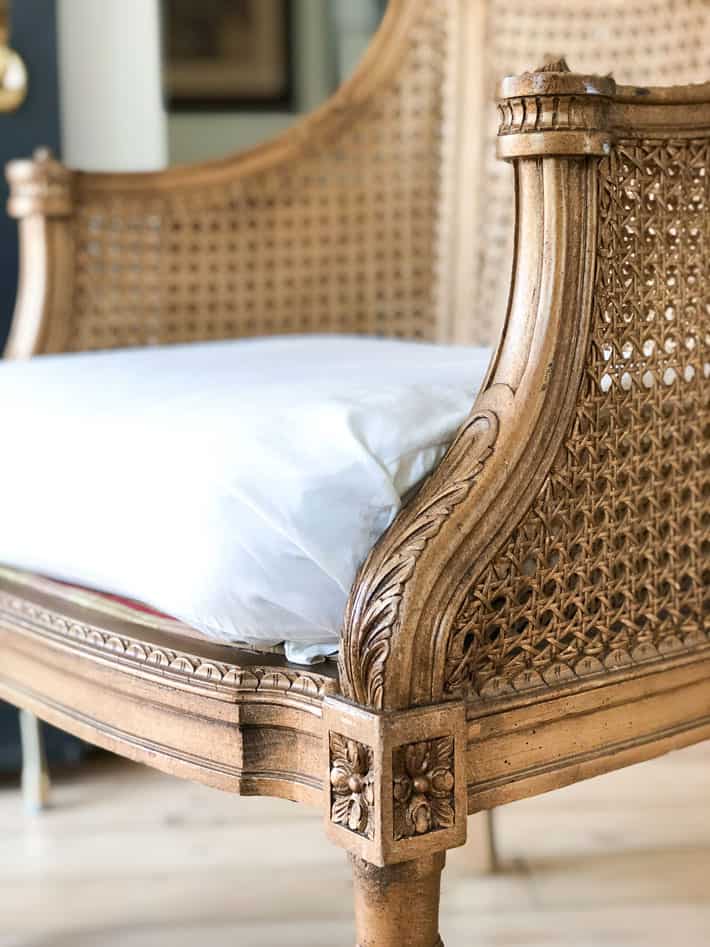 I say I accidentally bought them because I wasn't looking for chairs. At all. I'd resolved to not having 2 chairs in my living room because there isn't room in there.
But there I was strolling through a local antique store the size of a shoebox (with enough furniture in it to fill a castle) when I saw them.
I got tingly toe knuckles. But in a good way.
I sat in them, got anxiety, almost bought them, decided that was stupid, walked away from them, looked at them again, left the store, turned right around walked back into the store, stared at them again, left the store, then called the store owner 10 minutes later from another store to say I was going to buy them.
What was my deciding factor? 3 of the 4 people I was out shopping with that day said they'd buy the chairs from me for their home if I decided I really couldn't find a place for them in mine.
So far they look good everywhere so I don't think finding a place for them will be a problem. They're small, lightweight and comfortable so they made great extra seating at Thanksgiving.
Once I get the cushions recovered (as opposed to stuffing them into white pillowcases as I've done here) the chairs are sure to look even better. I'm going to do them in either a neutral linen or velvet and I'm going to have them understuffed with down so it looks like they've been sat in for years. It's a more relaxed look, less formal. Also it'll help them be comfortable.
And cozy.
→Follow me on Instagram where I often make a fool of myself←