SNOWMAGEDDON!
THE BLIZZARD OF '11!
Meh. Wasn't such a big deal. And it's kind of upsetting. I was looking forward to experiencing the storm that all my virtual friends in Chicago were experiencing. I followed their Tweets and tracked their Facebook pages keeping myself updated on what looked like a storm that was actually going to be as big as everyone was predicting. It was exciting! A storm of epic proportions! Meh.
Now, with each post I write here on The Art of Doing Stuff I try to impart a bit of wisdom. A tip or trick or tutorial. Today, I have a little information some, but not all of you may know about.
It is the Skittle Scale.
Most non-catastrophic storms can be measured by the Skittle Scale. The junk food scale. The size of the storm is directly proportionate to the amount of junk food it makes you crave and therefore eat. For me it's the Potato Chip scale, others refer to it as the M&M scale, further south it's referred to as the S'more scale, the Moon Pie Scale and so on.
People want to hunker down with bags and bags of junk when a storm is on its way. The bigger the storm, the bigger the cravings. It's all scientific an' shit. I think David Suzuki did a study on it, but I'm not 100% positive about this fact.
I'm sure it was the same for the pioneers. QUICK! MABLE! STORM'S A COMIN'! LOOKS LIKE WE'RE GONNA BE SUCKIN' ON SUGAR CUBES TONIGHT! AND WHERE'D YA HIDE THAT SALTED PIG'S EAR?!
I didn't even get through an entire bag of Ruffles. It was a 1/4 bag of chips storm at best in Southwestern Ontario.
Alas … it wasn't the storm of the century but there was a lot of wind and a bit of snow.
Midnight
12:35
First glance in the morning
Morning Trek
Morning Trek for 4 legged creature
Looking back, it was an O.K. snowstorm. I probably could have scarfed down another 1/4 of a bag of chips. Salty, crispy potato chips. It's kind of heartbreaking to think of them sitting in the cupboard all lonely and dejected. And salty and crispy.
Could you just excuse me for a second? I have something I need to do. Thanks.
Have a great weekend!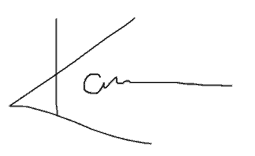 Post amendment.
I wrote this post prior to actually shovelling the snow. Turns out we got 11″. The storm has been reassessed at a full bag of Ruffles storm. Which were promptly consumed after shovelling and snowploughing.