My Uncle has suddenly taken to writing a weekly newsletter for members of our family. It's the sort of thing people normally send out at Christmas along with a group picture of what are apparently relatives. They're wearing matching hats. You don't know these people.
My Uncle, on the other hand I know, so I'm more interested in what he's doing than say, the second cousin of my father's Aunt's ex husband's neighbour. I'm not all that interested in the fact that they bought a new RV. I'm more interested in how they got my mailing address.
So like I said, Uncle Jack started sending out a newsletter once a week outlining what he's done every day of the week. Monday, Tuesday, Wednesday, Thursday, Friday, Saturday, Sunday. They're all covered and include the most important news of the day such as the purchase of a new television remote, or the cost of having his drains snaked.
It's well written with some humour thrown in but basically it's just a few sentences about what's going on in a retired man's life. Day to day life. Here's an excerpt on his hernia for instance.
"I had a very rough day with my "bump". Spent most of the day laying down and pushing the bump back into place."
And then of course we all got to learn about the hernia surgery.
"The surgery was at 8:30 am sharp and my roomie and I spent the day on our backs. No getting up and so all amenities were provided. Lunch, dinner Advil, and use of a portable urinal comprised my day. Jack: "I have to pee". Nurse: "Turn on your side". Jack: "What! That will hurt". Nurse: "Yup, turn on your side". Anyway I struggled to turn over only to discover that my penis had completely "turtled", making that stretch to the bottle basically look like an attempt to reach Mars. It might just as well have been a mile as only an inch. At this point all humility has left the building."
This isn't the sort of thing most nieces read about their Uncle's penises I don't think. It might even be the case that most nieces go their whole lives without hearing anything at all about their Uncle's penises.
The newsletter entries are normally more mundane. Boring really.
And yet. We all find these newsletters FASCINATING. We love them.
I have no idea why.
Getting to thinking about it, I sort of wondered seriously – why?? Why is it so interesting for all of us? I came to the conclusion there were 3 main reasons.
The newsletters are short.
The newsletters are well written with humour.
The newsletters aren't fakery. It isn't the life we see all over social media. Perfect photos of perfect lives in perfect houses.
He doesn't own a single anything with chevron pattern on it. I know that for a fact.
I think we need Pinterest and Instagram and glossy magazines because those sort of pictures are inspirational. And they're just plain nice to look at. But hearing about a real life is reassuring. A life where people buy remotes and get their drains snaked as opposed to doing yoga on the beach or taking a hot air balloon to dinner on the top of a remote monkey filled mountain.
Real life may not be as pretty to look at or as wildly interesting; but that's what life is. A series of mundane moments punctuated with the odd turtled penis.
Have a good weekend!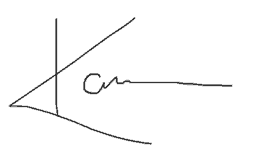 →Follow me on Instagram where I often make a fool of myself←