So I'm up at the garden and a mink runs past me.  I shit you not.  A mink. Runs past me.
That's a reasonable facsimile drawing of the mink as done by a courthouse sketch artist on account of the fact that minks are fast and I couldn't get a photo of it. Besides, the picture wouldn't have turned out anyway; its coat was so shiny it would have been like photographing the sun covered in sequins.
This garden of mine is a place of insanity.  You just don't know what's going to appear out of the forest or sky on any given day. We have an extremely high fence around the garden with locked gates, but animals still manage to get in.  Raccoons can climb, bunnies can shrink themselves and voles? Well voles fit through just about anything except apparenty the door of a vole trap..
The community garden I'm a part of has been in existence, on the same plot of land for over 30 years.  It's right smack dab in the middle of conservation land and more specifically turtle pods.  I don't know what the areas that turtles mate in are called, but I'm going with pods because I think it sounds cool.
In the olden days there was no fence around the garden.  At that time, a day up at the garden could involve having a straight up fistfight with a pack of deer in the middle of your corn or discovering a snapping turtle had burrowed into your swiss chard patch and laid a whack of eggs.  Generally, one doesn't engage in physical battles with a snapping turtle.  You ask them if they're having a nice day, promise never to paint their shell and then you bow a few times and back away respectfully.
So I guess I shouldn't have been surprised when a mink frolicked past me as I was taking a photo of my updated hinged hoop house.  (Yup,  with my phone in my hand and the camera app opened up, I still did not get a photo of the flying mink.)  It occurred to me at that moment that I should probably start making notes of everything I see at the garden because I'm bound to forget. Most of it is stuff you couldn't even see just half a kilometre away from the garden.  Not even 50 feet away in some cases.
I did the same thing when I went to Los Angeles for a while with a celebrity friend after I graduated from University.  I made a list of every famous or interesting person I encountered or saw because I knew in years to come it would make interesting reading. And that in just months to come I'd probably already start forgetting who I saw.  It's the sort of list I *should* have made while working in television because I spent several of my television years interviewing celebrities, most of which I've forgotten all about.  Except Harrison Ford.  'Cause you don't forget Harrison Ford.  He's like a communicable disease that way.  Except way better.
I've never seen Harrison Ford at my garden, but here are some of the things that I have run into up there.
As Seen in the Garden.
Not to mention the assorted toads, turtles, frogs, more birds,  rabbits,  mice, voles and assorted other rodents.
The rodents eat the garden plants, the toads eat the insect pests, the snakes eat the rodents, but they also eat the toads.  It's a vicious cycle that I assume is in some sort of natural balance, but no matter what, it ends with me constantly trying to protect my vegetables and crowds of gardeners chasing rabbits out of our land with brooms held over our heads and curse words flying out of our mouths.  Daily.
Last year while working on protecting my corn from raccoons at the garden, I looked up when I heard a gardener across the way shout-barking some unintelligible words.  More guttural monster sounds than words actually.  He was hidden behind rows of beans and tomatoes so all I could make out was the top of a broom zipping around the maze of tomatoes.  That's all I needed to see to know he was welcoming a rabbit to his plot.
I grabbed the nearest snake, hurled it into his garden and stood horrified as it barfed up 14 voles when it slammed to the ground.  The voles  immediately ate his entire strawberry patch.
That last part might not be true but it's pretty much how things go up at that garden so it definitely could be true, if it had actually happened. I'm saying it's a possibility, that's all.
All this to say I saw a mink. It was very pretty, very shiny and welcome in my garden anytime.
You never know what's going to come through the holes in our garden fence.  I plan to spend this long weekend, sitting by it, waiting patiently for the most elusive of all forest creatures; the black forest cake.
Have a good weekend and a great Canada Day to my fellow Canadians!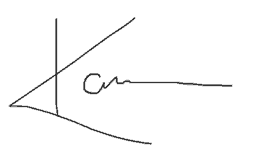 →Follow me on Instagram where I often show other garden creatures←