When last we met to discuss my living room I had pounded my fist on the table declaring I was going to have an English Roll Arm Sofa and ONE chair! End of story. Everyone out of my way while I have at it!
This is a purposely awful picture of my living room. Literally a snapshot, not a "blog" shot.
Heh. I mightta been wrong about that whole English Roll Arm sofa and only one chair thing. But I'm not sure. This is why I haven't started making over my living room yet. This is also why I've had the same haircut since I was 16.
My living room is "the room". The room in my house that feels wrong no matter what I do. Even when I change things around and think I love it, the love is fleeting and within months or even weeks I'm scowling at it again wondering when it'll stop texting me.
Why is my living room such a struggle? Because it's weird. I normally like weird, but weird isn't helping my living room in this case. It's not symmetrical, the windows are off centre and it doesn't have a single full wall.
Plus it's sort of narrow and long. Sort of. The living room measures around 15' x 11' with the fireplace taking up a big portion of one wall. The problem with this is there isn't a lot of space on either side of the fireplace for chairs.
So after declaring this the living room with ONE chair, I'm rethinking that decision. I feel like this room has SO much going on architecturally with 2 windows, a fireplace, 2 bookcases and a big, framed entry that I need something to really anchor and focus everything. Something solid and bold. Like a Snuffleupagus.
Orrrrr two matching chairs. Not even just two chairs. Two MATCHING chairs. I'd like them to be in front of the fireplace, facing each other. The Eames chair in the corner is comfortable, but when winter hits and I'm sitting beside the fireplace, I can't even really see or feel the fire because I'm smushed in the corner. Which is the only place the chair and ottoman will fit at the moment.
I'd also like two chairs in front of the fireplace with the option of being able to see the television from them. Which means that television over the fireplace might get moved. Obviously having your television on your mantel isn't a design lovers dream but honestly, it's where most people put the television because a lot of times there's no other option. Yes. Sometimes even designers put their televisions there because it makes the most sense in terms of having a room be functional.
I may have a bit of a mission on my hands finding two chairs that meet all of my requirements. Seriously. Like, I might not find these chairs until after I've already turned this living room into a bedroom because I can't handle stairs anymore.
My made up, totally unrealistic chair checklist is this:
VERY small footprint, but feel big and comfortable.
Down wrapped foam cushions
Swivel!
Maybe even recline!
But not look like a recliner.
Have a high enough back that your head is supported.
NO preference for whether they're traditional/timeless or mid century modern. (phew)
NOW what this means is I can't pick out a couch until I find these two magic chairs. IF I happen to find two magical mid century modern chairs that means I'll want a more classic couch. If I find more traditional chairs, I'll be leaning towards more mid century lines for my couch.
Ready for the hitch??? I've been looking around and what I'd really like is an antique couch.
Sometimes I wonder why you people even follow me. I clearly have NO idea what I'm doing ever.
I'm actually thinking of sending my room floor plan to some of my most favourite designers and hoping they send back a completed plan. I'm talking to you Suzanne Dimma (former editor of House & Home magazine), Carol Reed (designer of my kitchen) and Amy Beth Cupp.
I love my foyer ...
I love my dining room ...
I love my kitchen ...
But I cannot, CANNOT get my living room right.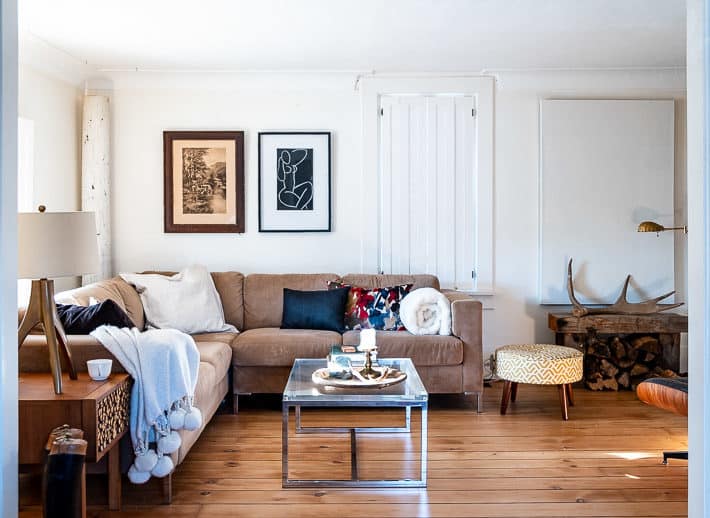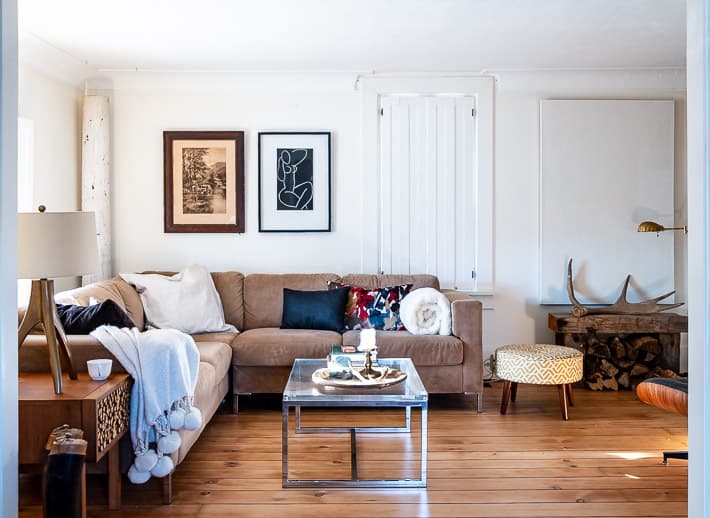 The worst part of all of this is the fact that this 2 chairs by the fireplace thing means there's nowhere for my beloved Eames Chair.
These are a few of the layouts I did up quickly based on the furniture size I would be likely to get and none of them look great. Partly because it's a mockup layout with nothing else in the room.
(made with the West Elm room planner)
(I'd have a long wood or marble table in front of the sofa but it was easiest to use a long upholstered bench to simulate the right size in the planner)
You know looking at these I'd probably be smart to just keep a stupid sectional in the room. ACK!!!!!
I might just turn this into a bedroom right now.
Have a good weekend!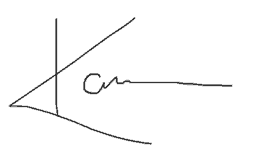 →Follow me on Instagram where I often make a fool of myself←