I'm cutting way down on one particular vegetable in my garden this year to make room for these 10 flowers, 5 fillers and various flower arrangement friendly vegetables.
As it turns out, I cannot eat 150 pounds of potatoes in one winter. I know it seems unlikely but there you have it - the truth. I just checked my potato pantry and it looks like I'm able to eat around 20 pounds of potatoes in a winter. Luckily this is one of those good news clothed in wolf's sheep situations. Or something like that.
Because it means this year I know in my heart that I can give up one of my huge potato beds and instead fill it with flowers. Which I also have too many of. I plan to devote 2 of my 16' x 4' community garden beds to flowers. I'll also be sticking a bunch of them around the perimeter of the garden and in my front yard at home.
Knowing I have this much space to devote to flowers I have done what you would expect. I've planned to plant so many flowers they'd give enough cheer to get through a Zombie apocalypse.
(click through to the original source I got my seeds from for each variety)
---
Flower Varieties for the Cutting Garden
Celosia - Cockscomb, magenta and apricot
Dahlia - Hot Chocolate, Ice Cube (similar to Cafe au Lait)
Snapdragons - Chantilly Mix
Zinnia - Salmon Rose Coral, Queeny Lime, Aztec Sunset, Queen Red Lime
Hollyhock - Antwerp Mix
China Aster - Chamois Apricot
Cosmos - Double Click,
Stock - Apricot
Poppies - Bridal Silk, Mother of Pearl, Giant Peach
Dianthus - Black Cherry
---
Don't forget your greens.
The biggest mistake I made when I first started a cutting garden was not planting any greenery or filler. Like none.
Since I'm growing my flowers right in the middle of my large vegetable garden I have access to a variety of greens that work well in flower arrangements. Swiss chard, dill, beet greens, basil and raspberry branches all work well in arrangements and are all within grasp in my garden.
But I still want some regular old floral greenery and filler, so these are what I'll be growing.
---
Filler/Greenery for the Cutting Garden
Orach - Caramel/Apple
Amaranth - Green Tails, Hot Biscuits
Queen Anne's Lace - Chocolate Lace
Mignonette - Ameliorata
Bupleurum - Griffiti
---
Plus, like I said I have a ton of vegetable choices to grab if I feel like I need more filler. The main vegetables I reach for are ...
Vegetables for Flower Arranging.
---
Basil (purple and green)
Stems of cherry, grape, pear or currant tomatoes
Rainbow Swiss Chard
Beet greens
Dill! Lots and lots of dill.
Kale
Raspberry canes
Flowering thyme
Oregano
---
If you clicked through on some of my flower varieties you saw that I bought some of my seed from Floret this year. Floret Flowers is run by Erin Benzakein and her family who live in the middle of a Hallmark movie. She has a handsome and supportive husband, a couple of kids and they all live on their farm where they grow and sell flowers.
Her site Floret will give you concise instructions on how to start and grow most of the seeds I've mentioned.
If you need more hand holding, I can't recommend her book Cut Flower Garden enough. I've read it cover to cover. I didn't even skip over parts that I didn't think applied to me.
Snapdragons are one of my favourite cut flowers. They're easy to start from seed and the more you pick them the more they produce. Plus every arrangement needs some spiky flowers.
Cockscomb. The flower with cock in the name. I hate even talking about it. Let's go with it's more formal name of Celosia shall we? It comes in many shapes and sizes, but the brain celosia known as Cockscomb is my favourite. If you cut it before it goes to seed it lasts forever in a vase.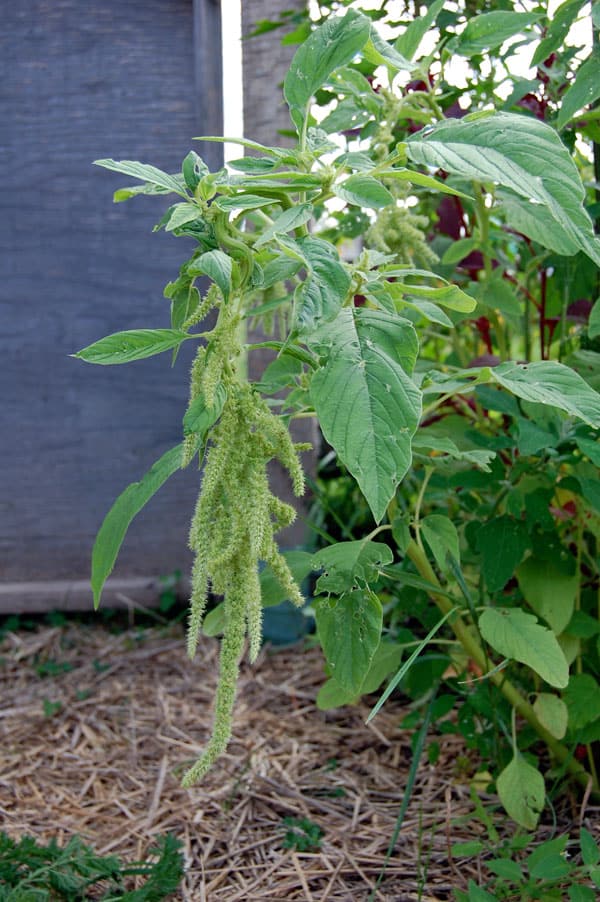 Amaranth is both edible and arrangeable. I like it for its flow. This Green Tails Amaranth always does well and looks great in Thanksgiving arrangements. The arrangement below also has some Red Tails Amaranth tucked into it like garland.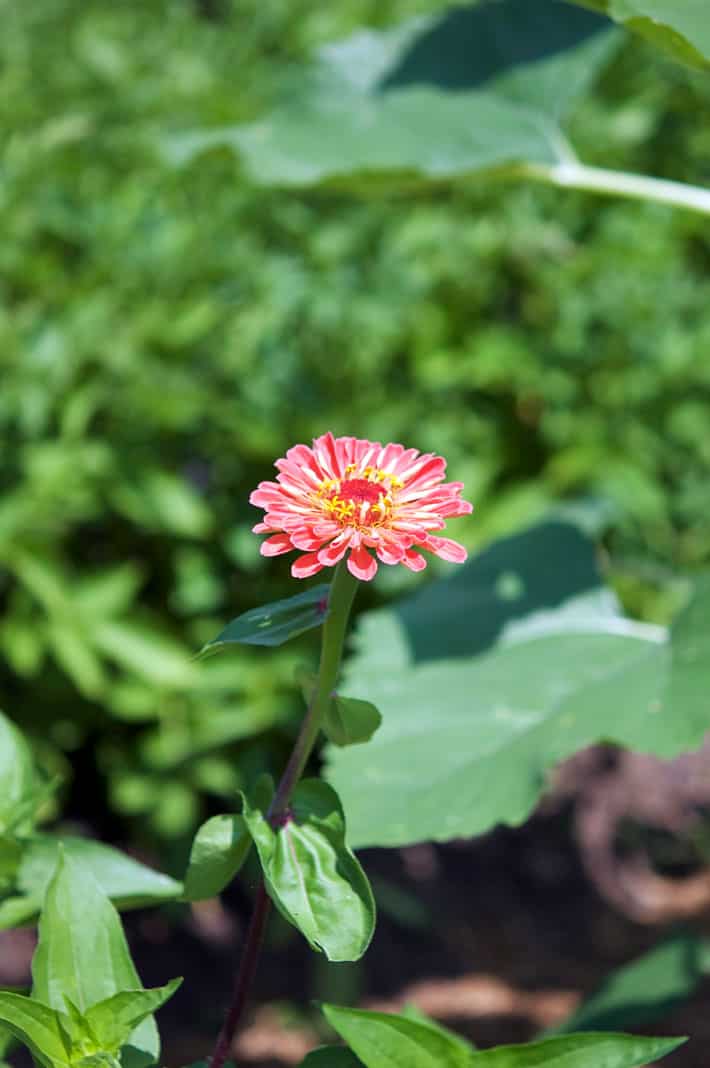 Don't let this single little Zinnia fool you. Zinnias are PROLIFIC. The more you chop them off, the more they flower. The huge variety of Zinnias is enough to make a flower lover's head explode. If you want colour, abundance and ease ... GET ZINNIAS.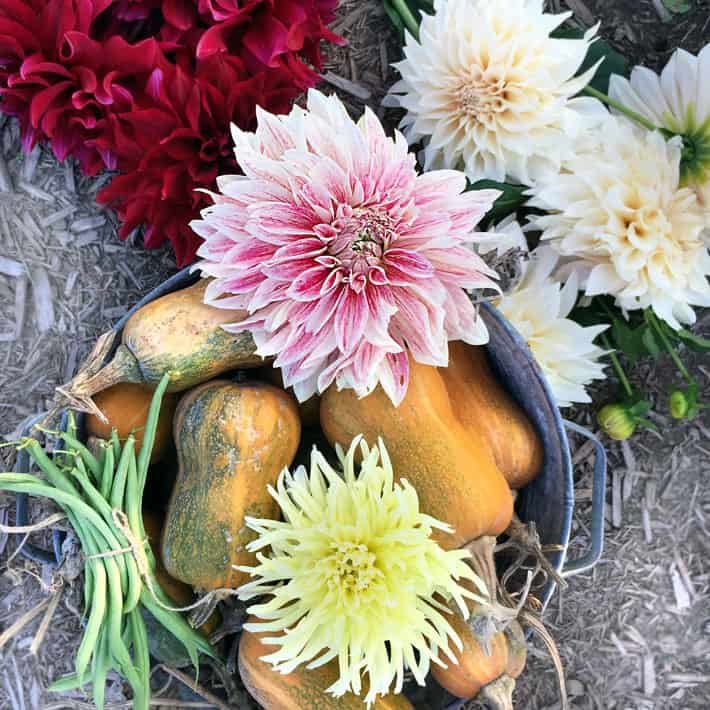 Conversely if you want colour, abundance and difficulty get Dahlias! Dahlias are the BIGGEST pain if you live somewhere that they can't overwinter in the ground, which is anywhere that gets hard frosts basically. BUT, they will outshine and outproduce any flower in your garden if you can be bothered to put up with their tiny bit of attitude. This year I've weeded down my selections and am only growing 2 varieties; Hot Fudge and Ice Cube. Because I'm very cutthroat and decisive when it comes to flower selection. Also because I killed all my other varieties when I accidentally left them to rot in plastic bags over the winter.
Luckily these two varieties were my favourites.
There's nothing sweeter than a sweet pea. They come in 2 types, perennial and annual. I've never found a perennial type that has any scent to them but they flower for months and come back every year like a weed.
Annual sweet peas aren't as prolific but make up for it in a bursts of colours and a sweet peppery scent.
And that's the story of why I should really just eat more potatoes.
→Follow me on Instagram where I often make a fool of myself←