Mainly the greatest piece of advice you're going to get from this post is that you do NOT Google "How to care for big hairy balls".
If you find that is all the advice you need for one day you're free to go. And don't think I don't know exactly where you're going when you leave this post. You're going to Google "How to care for big, hairy balls". Let's not pretend like it isn't going to happen.
Let me back up a bit, not quite to the beginning of time, but to a time before I Googled those eye opening words.
Most years with my vegetable garden I reserve a section for growing some weird, foreign to me vegetables. Last year it was the Jelly Melon, the year before that it was the Mouse Melon, and before that it was Gooseberries, Reisetomate tomatoes and squash bugs. I didn't really mean to grow squash bugs, I just seemed to randomly get a bumper crop of them.
This year I decided to do something different.
Instead of dedicating a big patch of my garden to an experimental vegetable, I'm dedicating that big patch of my garden to cutting flowers.
Flowers grown for the sole purpose of CUTTING! Next to the day I realized I didn't really have to fold all my thong underwear, deciding to create a cutting garden was the most exciting day of my life.
I grew a very small cutting garden last year, with just a few different things in it and it was a hit. With me and everyone I gave a bouquet to. People smiled at me and I'm almost positive having a cutting garden made people think I was a nicer, kinder person. Jerks generally don't grow pretty flowers to give away. It'd be a dead easy cover for anyone looking to get into serial killing.
I've started most of the seeds for my cutting garden based on flowers I've already had good success with and a few experimentals I want to try.
Ranunculus
Bupleurum
Zinnia
Poppies
from Flickr
Amaranthus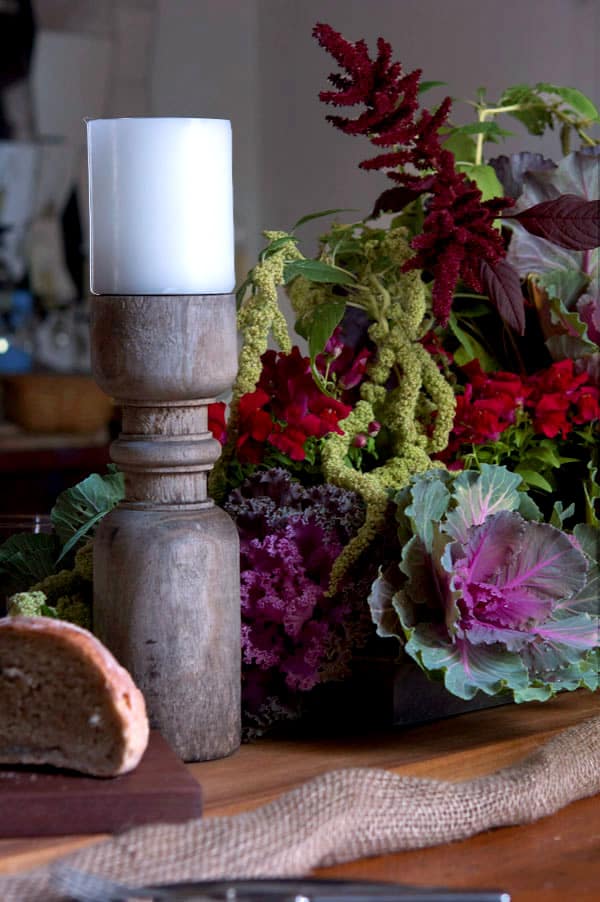 Asters
This flower in the foreground? That's not the Aster, lol. The asters are the smaller, incredibly blurry, purple near the middle of the photo. You know. Just to add a bit of mystery to this post.
Snapdragons
Ageratum
Sweet Peas
Which brings us to the ….
Big Hairy Balls
In case you're confused, the flowers that look like big hairy balls, are the big hairy balls. If you recognize them as big hairy balls by the lime green colour, you might want to get your husband to the doctor. And possibly go through his emails and text messages.
A cutting garden is the perfect solution for people who want to cut flowers to bring inside but never want to cut the flowers they use for landscaping their house. So people like me. And probably you. If you have the room, just dedicate a small area, to flowers you're going to cut. Just *telling* yourself that this area is for cutting will get you past the psychological part of not wanting to cut them.
A note about the poppies. They aren't the greatest flowers in the world for cutting, but if you burn the bottom of the stem as soon as you cut it you can get a few days out of them. I'm willing to do the work because they're so beautiful.
The rest of the flowers will last for at least 7 days in a vase indoors. So about the same length of time the images will be burned into your brain if you do decide to Google "How to care for big hairy balls".