Hey. It's me, Karen. Things are gonna change around here for a little bit so I thought I'd take a moment to tell you why and how it's all going down.
how every blogger feels after finally hitting the "publish" button nowadays.
First off you know RIGHT away things are changing because holy shit, it's Sunday and I'm posting. That right there is setting off alarm bells. DON'T WORRY! Everything is A Okay.
In March of 2010 I sat down at my computer and published my very first post on The Art of Doing Stuff. SO much has changed in the blogging world since then and now The Art of Doing Stuff has to change as well. But it's a good thing, not a bad thing and I'm not quitting blogging so calm the hell down.
I just have to make the blog better for you. And me. For all of us.
You may remember a little while ago I told you how long it takes to write a single blog post. If you missed that post you can read it here, but if you can't be bothered to read it, basically it takes the same amount of time to write a blog post as it takes to walk around the earth 3 times on your hands, backwards. While learning Mandarin.
This wasn't always the way of course. When I first started blogging 9, NINE, years ago, blogging consisted of nothing other than writing a post, taking some pictures (really, extraordinarily bad pictures) and getting it out into the world as quickly as possible as often as possible. Some days I published 3 posts! They mainly consisted of a few sentences and a really bad picture of a flower arrangement.
For real. Go take a look at the entire post this photo is from and revel in my badness. All of it. The photos, the structure of the post, all of it – just bad. The thing is, some of the post is good. The writing is good ('cause I'm a writer, not a photographer) and the content is useful. But wow it's bad.
At the time I was pretty darn proud of the post. Kindda impressed with my photo skillz. I'm sure people reading the post thought it was good too because we weren't nearly as discriminating as we are now. In those days we were both easily impressed.
Like I said, it was 2010. Instagram HADN'T EVEN BEEN INVENTED. That would come 7 months after I had published my first blog post. Which really, really annoys me because I joined INSTAGRAM almost immediately and then basically ignored it for the next 7 years. Based on when I joined Instagram I should have more followers than all of the Kardashians combined. Speaking of which, go follow me on Instagram now so I don't feel like the loser I quite obviously am. Fingers crossed I can get as many followers as the average 14 year old.
I'd like to take a moment to remind you I once wrote a post on something titled The Rectal Wreath. Sure that's a catchy title in a proctologists kind of way, but if someone is browsing around Google or my site, Rectal Wreath doesn't really give them a good idea of what's in that post. And with Google, being completely basic is important.
Google is the smartest stupid thing in the world.
Google, unlike you and I, doesn't understand and delight in bum wordplay.
Google is very straightforward and likes titles like "How to Make an Everlasting Rectangular Wreath". Barf. I know. Boring. But necessary if you want people who aren't interested in anal photos to be able to find your work and learn from it.
If I published these older posts today the way that they are you would pack up your smart phone and never return to my site. But there's SO much good content buried under bad photos and layouts there.
So. I am taking the next – however long it takes – to rewrite, restructure and rephotograph most of my 1,800 posts. Yes. Yes, I am. I expect it to take years, but I'll be going hardcore on it for the next 6 months. Why 6 months? Because my blog turns 10 on March 4th and it seems like a good time to do it. Ring in the second decade with some class. And fart jokes.
That means no new instructional or DIY posts for a little while unless I really CANNOT LIVE without sharing whatever it is.
I'll instead be devoting all my time to making the old posts as good as the new ones. Once I get a few under my belt, I'll start posting content again. The new, revitalized content that you might actually be able to learn something from.
But if you're new here (and by new I mean only started following me in the last few years) I'll be updating and posting plenty of older stuff that you've never seen before.
---
Once I feel like I'm settled into my new routine and not completely overwhelmed I'll be posting an update on my life once a week with some random babblings. You will probably learn absolutely nothing from these posts other than what I ate for dinner and how many centipedes I killed that week. Also if I accidentally toot in the grocery store or decide to start sleeping naked I'll tell you about that too obviously.
---
I suspect I'll also be complaining about how much work it is to rephotograph, rework, rewrite and generally redo 1,800 posts. Guaranteed I'll be returning to the classic swear words for this time in my life, because snarklefart is not going to cut it. I just know it isn't.
I know this is going to be disappointing to a lot of you, but it HAS TO GET DONE. I've needed to clean this closet for YEARS and I'm finally just going to do it.
If you have complaints, you can contact Casey Markee from Mediawyse. He's the one who forced me into this. But he'll just tell you to suck it up (in much gentler phrasing) because if I want to continue blogging, this crap needs to be dealt with.
Casey is a relatively mild mannered blog auditor who I had audit my site 2 years ago. His job is to tell you what's wrong with your site and what's right with it. There was a hilarious amount wrong with my site (technical, functional, motivational … all the als were wrong with it.) and Casey told me I had to fix it if I wanted my blog to be useful to people and continue to grow. Two years ago he told me that.
I implemented the changes he suggested to all of my newer posts but the old ones? Because of the whole walking around the world on my hands while learning to speak Mandarin thing, I didn't have any time to go back and fix any of the old stuff.
Last week Casey yelled at me in his Casey way. He took a look at my site, my old posts and my blog statistics and he told me that my progress was "not acceptable."
And with that I felt the shame of a thousand diet cheaters.
He was right. It was not acceptable and today it starts to change.
Wish me luck.
Only 1,800 posts to go starting with this one, my very first post.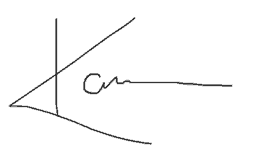 p.s. I feel like this is the most spastic, all over the place, frantic post I've ever written. Please ignore that … I'm just revved up.