And then one day my nose started bleeding, my eyeballs shrivelled to the size of peas and my brains flew out of my ears.  Just like that the Christmas season had begun.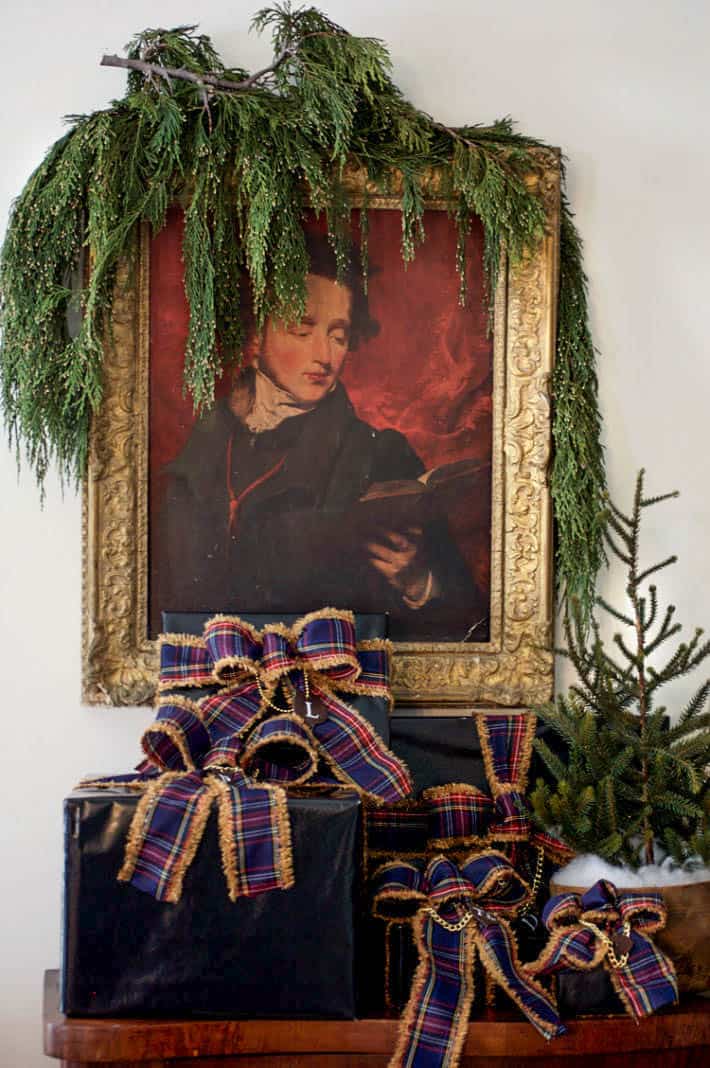 I figured Black Friday would be a good day to talk a bit about the dangers of Christmas shopping.  We're all familiar with the various freak tragedies that occur on Black Friday throughout North America, but there are other, less press worthy disasters that happen in homes across the U.S. and Canada.
Like stress pimples.
For me the most debilitating part of the holidays is the presents. I put too much pressure on myself to buy really good presents. This pressure causes my nose to bleed my eyeballs to dry up and my brains to explode right out of my ears.
It's mostly selfish. I like to see the look of wonder, amazement and excitement on someone's face when they unwrap a photo of myself.
That may seem a little narcissistic but it isn't.  In the photo I'm holding their real present, a castle in Scotland filled with sloths, monkeys, boxes of flattering clothing and a complete staff ready to serve them all their favourite foods for the rest of their life, which will be forever because I've also given them gift of eternal eating.
At least that's the way I'd like my present giving to go.
You'd be surprised at how often it doesn't go exactly like that.
Some years are easier than others to find that perfect gift.  This year has been kind of 50/50 but the good news is I've actually got a pretty practical list of gifts I'd like myself.  Normally I don't have a clue what to say when people ask me what I'd like for Christmas. This leads to the ever popular "I don't need anything, don't worry about it, I don't know, why are you asking me this, it takes all the fun out of getting the present and by the way would would YOU like for Christmas?"
If you follow The Christmas Pledge where every day in November has a task to help get you ready for a stress free December, then you KNOW that December 7th was "Make a list of the things YOU want" day.  So I did.  Because as the creator of The Christmas Pledge I have to keep up the pretence of being some sort of Christmas organizing expert.
I'm going to share a few things right here because it might spark an idea of what you'd like to get or give people.  This should help cut down on your holiday stress.   Nobody needs more pimples around Christmas.  It distracts from the beauty of the season.
So far my list consists of Idris Elba obviously, ( yeah, I know he's married, so was everyone at one point), an Excalibur Food Dehydrator, Martha Stewart's Hunting Boots, some Photography accessories like this colour card, and new underwear.  I realize it's not a huge list, but it's something.
The worst part is when the day AFTER Christmas rolls around.  That's the day all the ideas come flooding towards me like Santa's sleigh on an out of control roller coaster.  I'm suddenly enlightened and have ideas for everything I should have bought and everything I should have asked for.  Like pimple cream for instance.
In an effort to help alleviate the stress and help prevent someone else's brains from exploding out of their ears, I'd like to invite you all to let everyone know what it is you'd like for Christmas or Hanukkah.  And if you have any really great gift ideas for other people, throw those in too.
Between the thousands and thousands of us we should be able to come up with a pretty good idea list.
Not that I need it you understand. I created The Christmas Pledge so obviously I've had all my presents figured out since "Present figuring out day", December 10th.
Well maybe I need it a little bit.  Together, you and I can create a big enough and diverse enough gift list to last us for the next decade.
Have a good weekend!