Have you always wanted to be a blogger? Or maybe you're just curious to know how long it could possibly take to write a blog post. The worst thing about blogging? The never ending content creation. The best? You work from home so you can wake up and wear whatever you want.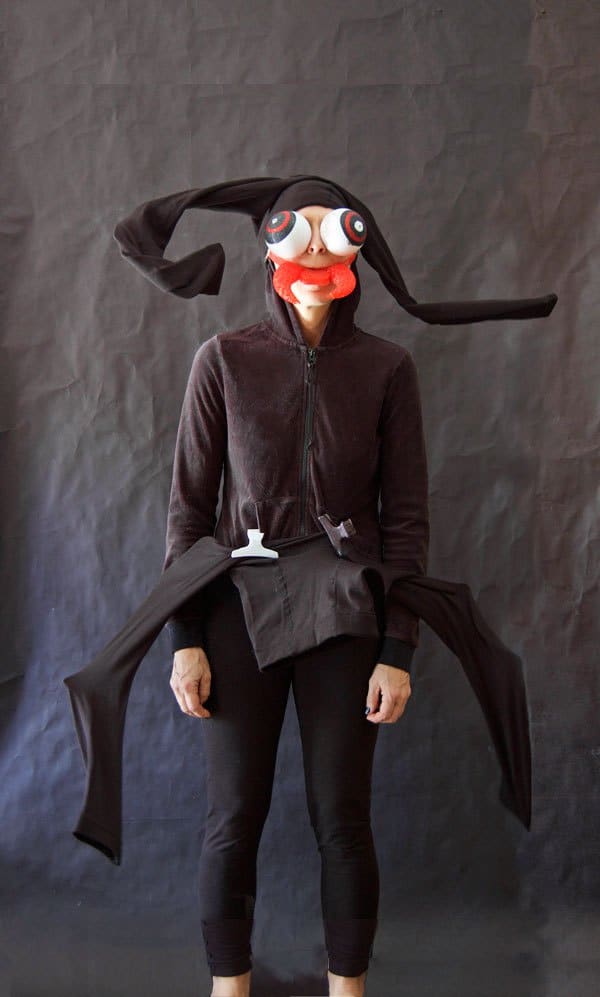 You want to wear a fly costume you made out of wire coat hangers and leggings? Go for it. But most days you're going to want to get dressed because as enticing as staying in your pajamas all day sounds, it also makes you feel like a slothy grub. It's hard to get motivated about being successful while wearing anything with flannel and a drawstring. So let's get that one myth out of the way right off of the bat. Bloggers generally get dressed during the day.
The next myth? That blogging is easy. Blogging isn't easy. If it were easy, everyone would do it. Oh wait. They do.
O.K. blogging IS easy. Professional blogging where you expect to make enough money to buy only the finest of no-name cheeses is not.
Movies and television shows seem to depict blogging as this:
Woman goes on fabulous excursion or dinner date, returns home at 11 p.m. opens her laptop and a bottle of wine. She types 3 words and hits "publish". Woman closes laptop and grins contentedly at the feeling of fulfillment after putting in a hard 14 seconds of work.
This is not blogging. This is a Hallmark movie.
What IS blogging?
It is a never-ending daily cycle of creating content, photographing everything you do, videoing many things you do, taking care of advertising, technology, SEO practices (making your site Google friendly) promotion and publishing.
Those are all things that just constantly have to take place. Dealing with advertisers, finding new ones, answering people's questions in the comment section, answering emails, being active on Instagram, watching videos and listening to podcasts about new best practices in blogging – these all get done daily.
Plus … you have to actually blog. You know? Create posts.
Here's exactly what goes into writing a blog post:
---
Writing a Blog (post)
These steps will take place over either a single day or many days.
Come up with a topic to write about. At 3 blog posts a week, that's 156 topics a year. I have written 1,864 posts since I started blogging.
Photograph anything that needs to be photographed for the post. (1-4 hours)
Edit the photos in Lightroom or Photoshop or both. (1/2 – 2 hours)
Shoot a video if needed. (2-8 hours)
Edit video ( 1-4 hours)
Export video and compress it. I use Handbrake. (5 minutes)
Upload all of your photos and video to your blogging platform (WordPress). (minimal time)
Compress your photos so they are "smaller" in terms of data which makes them load onto your page faster. I use ShortPixel. The faster the site, the more Google will recommend it.
Check with Answerthepublic.com to see if there are any relevant questions people are wondering about with relation to your topic. (5 minutes)
Write your post. (4 hours)
Go through your post and edit it, adding in Amazon links to any products you use (to make things easier for people to find them and to make affiliate commission). Also link back to other relevant articles within your site or on other sites. This creates more traffic to other posts on your site, plus it creates a good reader experience which Google likes. (1/2 – 1 hr)
Format the post by adding in bold text, italics, line separators and make sure everything looks good. Add in Instagram links. (15 minutes)
Add alt text to all of the photos in the post. Alt text is a description of the photo and what is in it. This is used by Google and is a huge benefit to anyone who has impaired vision. You're visually describing exactly what is in the photo. (1/2 hour)
Optimize the SEO of your post. This is Google garble for filling out a small form telling Google what is in the post exactly. The description is VERY important to how many people will find your site through Google. If it has a poor description, Google won't recommend it to people. (10 minutes)
Create a "Pin" image. This is an image that will run when people Pin your post. It's usually the best photo you have of the finished project/recipe/garden … whatever … with text over it. I edit the photo in Lightroom and then transfer it to Photoshop where I add text. (15 minutes)
Upload the Pin and add a description to it within WordPress using "Social Warfare" (5 minutes)
Double check the post and make sure everything is O.K. (5 minutes)
Schedule your post to publish to your blog at a certain day and time. I always publish at midnight my time on Mondays, Wednesdays and Fridays. (seconds)
Schedule your post to publish on Facebook (using Facebook scheduler) and Instagram (using Planoly). This involves writing unique descriptions for each and for Instagram, finding the appropriate hashtags to use. (15 minutes)
Go buy cheese.
---
Not every single post has every one of these elements, but the time is generally always similar. If the post isn't heavy on photos (which take up a good chunk of time) then chances are I'm spending more time on the writing. If there's no video, it's taking longer to do the photos and step by step instructions for the post.
It all evens out.
I can't speak for all bloggers but I generally work 7 days a week. I try to do less, MUCH less on weekends, limiting myself to taking photos of something I might be doing and answering blog comments.
Alert! Alert! I'm not complaining. I've worked in a steel mill. Blogging is much more pleasant. Although for some reason I need to wear steel toe boots for both jobs.
This is just a little bit of what I do on any given day and I thought it would be somewhat interesting for you to learn about it.
Someone I follow on Instagram (Goldalamode) asked her followers what they thought the kind of people "influencers" were and what they did all day. One person (and many answers were like this) said that Influencers were socialites or trust fund women who had rich husbands.
HAHAHAHAHAHAHAHAHAAH. Omg. What the f*ck?
To her credit Cara (Goldalamode) was much more diplomatic in her responses than I would have been.
I'm not an influencer, nor do I claim to be. I'm a blogger. It took me a while to wrap my head around that. Calling myself a blogger. It sounds awfully douchey. Maybe I could call myself something else? A photographer/writer? A publisher? A marketer? A creative?
I'll contemplate it as I open a bottle of wine and type 3 words.
I sense this is a good time to let you know I'm TAKING NEXT WEEK OFF. The whole week. All of it. Because as you can see from the hours it takes, being a creative doesn't always leave a lot of time to create.

Have a good week!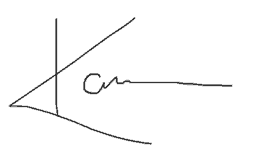 →Follow me on Instagram where I often make a fool of myself←