Hold onto your hats THIS post is going to flyyyyyyy by. Not because it's super entertaining. Nope. THIS post is going to fly by because it's going to be short. Why? because frankly I, like you, have more grave things to worry about.
I HAVEN'T PLANTED MY SPINACH YET.
With all this crap going on, my ability to focus is on par with a lazy eye. As such, this week I haven't finished anything I started other than every single snack in the house.
I have now deteriorated to the point where I'm trying to train my brain to think of carrots as a snack. They are not. Even when dipped in blue cheese dip, a carrot is still just that sad thing you drag out when some vegetarian who won't eat bacon wraps for some reason is coming over for a party.
I've managed to get a lot of my seeds started and I'll be starting a bunch more this weekend, but I really wanted to get some spinach planted outside this week.
What you see above are my Dropshot marigolds, which I'm growing for EATING, not flowers. Dropshot has pretty feathery foliage that would nice as a filler in flower arrangements but its real draw is the strong black licorice taste that's incredibly sweet. I got 100% germination in 4 days so the soil blocks are so far a success.
I would like to interrupt this dullard post by asking you a question. Do you have snacks? And if so could you describe them to me in great detail? I'm out of good snacks. I think I may have mentioned that.
The Whole Virus Thing
I've been talking to people who say they're feeling a bit depressed or anxious. Partly because they're so unsure of what to do, partly because they're lonely and partly because they're getting stir crazy and feeling claustrophobic.
My situation is a bit different because my day to day life hasn't changed much. I've always worked from home so that didn't change. I'm an introvert and I cook all my own meals, so I'm not missing going out to bars or restaurants.
But I DO like to go out and talk to people every day, even if it's just going to the grocery store. Working from home trains you that you need to get outside every day and socialize in some way. Otherwise you *will* indeed go crazy.
Here's what I'm doing to make this whole isolating yourself thing more pleasant.
MAKING NICE DINNERS
I always try to make my dinners nice, but I'm being especially over the top. Using favourite dishes, cutlery and lighting candles so I (seen here with all of my friends) really look forward to dinner and enjoy it.
Even if you're just having a box of Macaroni & Cheese, plate it up so it looks good.
WALKING
I dragged Betty out of the house for a walk (with a respectable distance of 6' between us) on Wednesday. I did this because if I didn't drag her out she wouldn't do it herself. She would sit in her living room chair screaming at her iPad all day and night.
So we walked up the street and took a tour in the backyard of a neighbour who was tapping trees and doing maple syrup. Again, ALL of us 6' apart.
I'm going for a walk myself every morning even if it's just for 15 minutes (I try for 30-45) so that I'm outside. Just BEING outside will improve your mood. Even sitting on your porch and getting fresh air and watching people walk past will make you feel better, but I really do recommend walking around and moving outside.
The least I would recommend is 15 minutes in the morning and 15 minutes before or after dinner. Please do this every day this week and then let me (and everyone else) know how much better it made you feel mentally and physically. I'll remind you in next weekend's post to report on how it went.
To do this, I put a pillow of chicken wire into the very shallow bowl, laid moss on top and then stuck very short stems of carnations to fill it up.
FLOWERS
Along the same lines and setting the table nicely and plating your dinner, flowers are a huge mood booster for me. So when I suited up to go to the grocery store I bought LOTS of flowers.
Like, $40 worth of flowers.
AND I BOUGHT COLOURFUL ONES.
Which is evidence of my own mental breakdown right there. I bought bright, colourful flowers AND I've been wearing red nail polish.
I absolutely and completely needed colour. Also, if I was going to spend that much on flowers I wanted to make sure they were going to last so I got carnations. No joke, this bowl of carnations will probably look good for a month.
Carnations are one of the most underrated flowers out there. They come in all kinds of beautiful colours, last forever and are inexpensive.
STAYING IN TOUCH
I've been Facetiming, Instagramming and phone calling. I've contacted people who might need stuff when I'm going to the grocery store or pharmacy.
I'VE. STAYED. IN. TOUCH.
On one of my Instagram posts I mentioned that I had ... eaten all my snacks (we've been over this before today, I know.) And a few mornings ago while I was working in my front room I saw someone coming up my walkway to the door.
For a split second I went icy cold, heavy in my chair TERRIFIED someone was going to expect me to open the door to them. I'm not by the way. I'm not opening my door to anyone. I lost sight of them as they approached the door.
I heard a knock.
I held my breath.
Then I saw a small woman, no bigger than a child really, RUN AWAY REALLY FAST.
It was my neighbour (who I will now for obvious reasons refer to as my friend) Laurel, dropping off a pint of her small batch, Butter Pecan ice cream for me. (she owns and runs the small batch ice cream company Foundry Ice Cream)
She had seen my snackless Instagram post.
Last night, sitting on the sofa, I unscrewed the top of that glass jar of ice cream and dug in. Obviously the first thing I did was throw the lid away, knowing I wasn't going to need THAT again.
Yep. I ate it all. I felt sick and guilty and a lot sweatier than someone who just ate 2 cups of frozen food should feel. And I loved every single second of it.
PICKING POISONOUS FLOWERS
I went for my regular morning walk. I found some pretty berries. I picked the berries.
The berries were poison ivy.
See? Funny things still happen, people are still there for you, and I still do stupid stuff.
Life right now is not that bad. It could be so much worse.
You could be out of snacks AND toilet paper.
I'm not 100% sure the berries were poison ivy by the way. Only 99% sure. An Instagram follower suggested they might be so I Googled them and Yep. That's exactly what poison ivy berries look like.
I've since thrown out the berries. And all common sense apparently.
Now if you'll excuse me I have some spinach to plant. Sorry about lying to you earlier. This was not a short post. That is how short my attention span is. I completely forgot I was going to write a short post.
Have a good remainder of your weekend!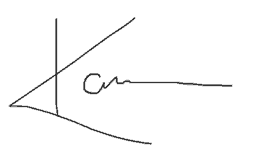 →Follow me on Instagram where I often make a fool of myself←