This week I realized that sometimes I hate people, but I'm still a good person because I don't tell them I hate them, I just quietly seethe and wish awful things upon them. Like producing a dense loaf of bread.
There are so many factors going on right now that could very well lead to a complete meltdown of society. I'm sure you agree.
The most tragic of course being the fact that all the world's baking supplies have been kidnapped and held hostage by a disorganized conglomerate of people who don't bake.
I could deal these people who are hoarding the flour that they will never bake with but THE DAHLIAS. The dahlia tubers are also disappearing into the hands of people who don't garden.
Don't get me wrong, I don't blame these people for suddenly wanting to become bakers and gardeners, I mean that's what my entire site promotes; doing stuff. It's just that, at the moment, I hate those people.
If you read last week's post you learned about my obsession with Charlie McCormick and his dahlia border. I decided to apply it to my house, running the complete length of my picket fence. This week I organized an entire colour scheme for my dahlia border.
Dahlia Colour Palette
The only problem is from the time I made my orders to the time they were received, tubers were already sold out. I'm now missing and on the hunt for two water lily dahlias to replace the Yvonne Pink and Pam Howden and something to step in for the salmony Parkland Tribute dahlia which was also unavailable.
In order to maintain my sanity I'm going to imagine they're safely tucked in someone's dirt right now, not the bottom of their shoe closet.
COOKIES
After being assaulted with all manner of cookies on Instagram last week I wiped my face of dahlia tears, took some flour out of the safe and got baking.
I made ginger snap cookies that were so ugly I didn't take a picture of them but were so delicious I had to tell you about them. Don't ask for the recipe though because I'm not allowed to share it. It was offered to me by someone I follow on Instagram with the condition I don't share it. So I won't.
The notion did make me smile a bit. That in this age of the Internet where recipes are shared faster than hand sanitizer at a hospital, people are still keeping recipes secret. There's something inherently old fashioned and charming about it that I love. Of course I can say that since the recipe was indeed shared with me.
If, on the other hand, he had said he had the world's best ginger snap recipe but he couldn't share it with me, I would have lumped him in with the baking thieves and dahlia hoarders.
HAIR
Yup. I curled my hair again. Actually, I only had to curl the sides side the back is now, inexplicably curly.
I don't hate it. I don't love it. I accept it. According to one Instagram reader I look ... and I quote ...
"... like a frugal billionaire that donates a lot to charity, does yoga and surfs every day right outside her house every day just to humble-brag."
I think I look like Moira Rose. So we're both right.
My friend hair and makeup artist Andrea told me to get this T3 curling iron so that's the one I got. I am incapable of good judgement on my own when it comes to hair products.
WALKIES
I am doing my best to force/cajole/trick Betty into walking.
It takes quite a long time just to get around the block because she's always stopping to conduct a non-existent orchestra.
Betty on the left, me on the right.
Just kidding. We were doing shadow puppets and it was her turn to attempt an elephant. You can see it if you look really hard.
Just kidding. She was yelling at a neighbour who was smoking pot.
Just kidding. She was beckoning him over.
First Flowers
No community garden still (it probably won't open up for another week) but I did manage to scrabble a few flowers together from my front yard to make a small bouquet.
2 regular and 1 specialty tulip plus a bunch of muscari (grape hyacinths) didn't make much fo an arrangement so I added the only other green stuff around, climbing hydrangea and a few wisps of honeysuckle.
TIDYING
The highs and lows in one's life can be measured not by the actual events but by how we react to them. This week I reacted by pathologically tidying. What's pathological tidying? I'm not entirely sure of the definition but I *can* tell you that it takes place at 3 o'clock in the morning.
In the past week I've cleaned up my front yard, back yard, organized, swept, vacuumed, put away and categorized most of my belongings. I also took my basement apart and reconfigured my grow light set up and all the seedlings I started. 3 a.m. seemed to be the most appropriate time to do this.
The pathological tidying isn't because I have more time on my hands, I'm still working the same amount I always have, it's because I'm wanting to feel some sort of control I think.
That and the fact that when you literally go nowhere other than home, you really want the home you're in to be as nice as possible.
Also, I found my sofa was getting gritty with cheese popcorn powder, potato chip crumbs and desperation.
Have a good remainder of your weekend.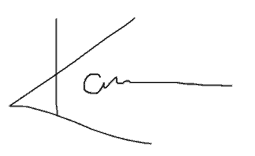 →Follow me on Instagram where I often make a fool of myself←