Betty went missing for 2 hours, I'm growing oats for oatmeal this year and my community garden looks like it's home to a penal colony.
My garden last fall.
COMMUNITY GARDENING
Listen. I know I've said this before with posts but this time I mean it. This is going to be a short post so revel in every word. All things considered I'm quite proud of myself for producing anything at all in terms of a moderately coherent string of words.
Because ....
After weeks and weeks of waiting, organizing, campaigning and scheming I got to start gardening in my community garden this weekend. I woke up and marked this celebratory event by stepping directly into cat vomit. No problem. I saw the fact that I was wearing socks to be a very good sign of wonderful things to come for the rest of the day.
This interpretation was wrong.
I don't want to take anything away from my first day at the garden because it was MY FIRST DAY AT THE GARDEN. But this is what I walked into.
I showed up at the garden with a long list of joyful tasks to accomplish including but not limited to prancing, twirling and skipping. These were quickly modified to trudging, dragging and nose blowing. Last year on May 9th the temperature was the lowest it had been in 10 years at 11.4°C.
This year it was snowing.
I'm sorry, did I forget to mention that? Yes. I snow gardened. Granted you can't see much snow in these pictures. It wasn't sticking to the ground at the garden. It was sticking on the ground at home.
On my list of things to do throughout the day were pick the asparagus (no need, the frost had killed most of what was growing above ground), clean up one hoop house so I could plant my rapini and lettuce in it (no need, that particular hoop house was in some sort of fisherman's knot on the other side of my garden) and set up my drinking fountain/hand washing station (no need, the water was just about frozen so I went with hand sanitizer today at the garden).
I did manage to find a little bit of asparagus that was undamaged by frost from the last 3 nights of frost due to the insulating layer of weeds in my garden.
So. First day at the garden. Couldn't really do anything.
That left me the rest of the day to stand with my gloved hands on my hips, wiping my nose with my face mask while waving at fellow gardeners who weren't actually there because you know - in upside down Coronavirus world it was snowing on May 9th and they were all smartly at home.
I will be going to the garden again later this week because it's supposed to be much nicer out. By Thursday we're expecting a high of 10°C (around 52 Fahrenheit) with rain! Not a snow flurry or tornado in sight.
Until then I will be at home drinking hot chocolate researching the combined effects of global warming, coronavirus and cat barf on mental health.
I'M SOWING MY OATS.
As some of you know I grew wheat last year and it was one of the most satisfying things I've ever grown. It was fun partly because it was new to me and partly because I mean, I GREW WHEAT. The fun didn't end there though, because I also thrashed out the grains and ground them up into flour. (I have a big post on how to grow, harvest and mill wheat into flour next week)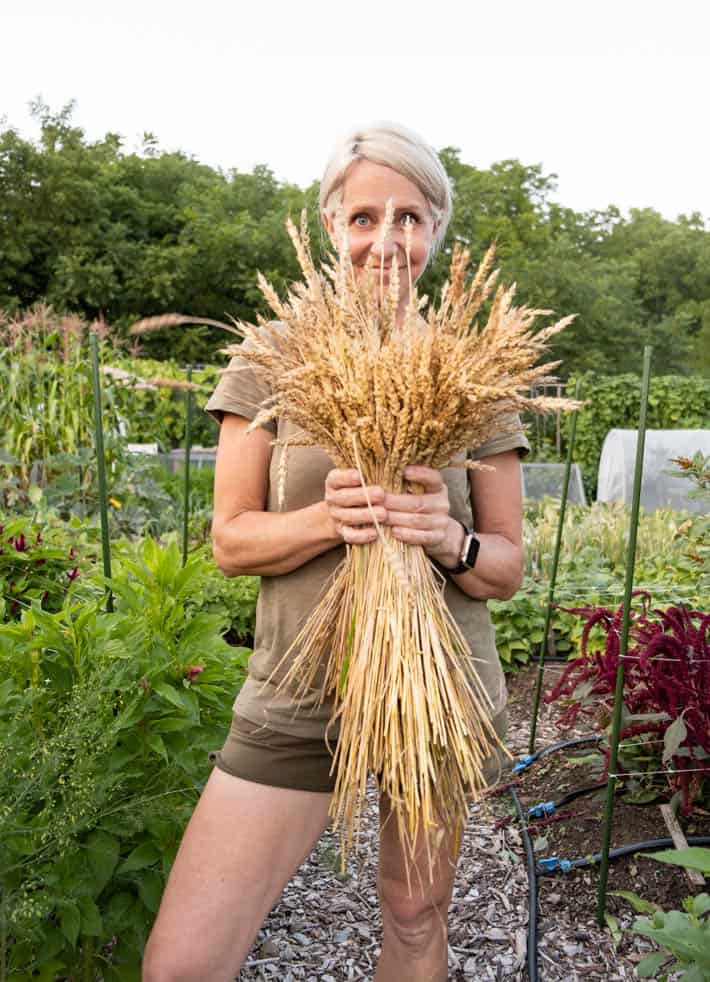 It's hard to beat that kind of harvesting high, but I might come close this year with growing oats. I decided last fall that I would grow them but then with all the interesting things going on in my life, like curing ingrown toenails, I just forgot all about it. That is until last week when I remembered and managed to track down a few seeds - about 1,000 of them.
The variety I got is Baton which is a hulless oat (it actually does have a form of a hull, it's just papery and easy to remove). I decided to grow oats because I eat oatmeal for breakfast every single morning in the fall and winter. I'm sure you've heard me go on and on about my overnight oatmeal.
Well, that's all the steel cut oats you buy in the store are. They're whole oat grains. Actually they're chopped a bit (hence the steel cut) so they cook faster but there's nothing else done to them. "Groats" are the full kernel of oat that hasn't been cut.
I need you to look far back into the depths of your brain and remember a time when I said this wasn't going to be a long post. It is. Which means the story about Betty going missing will have to be shorter than I'd like in the interest of time.
BETTY GOES MISSING
We couldn't get ahold of Betty for 2 hours. Then we found her.
The end.
(Betty was on the porch talking to my niece for 2 hours and didn't have her phone outside with her. Keep in mind this was from 6-8 at night during a pandemic when it's normally very easy to keep track of people because people are either a) at home in their kitchen or b) at home in their family room.
She was scolded and sent to bed without her wine and antacids.
I wanted to mention that the opening of community gardens was a HUGE combined effort of all community gardeners across Ontario. We called and sent emails to Ministers, Members of Parliament, and anyone else in positions of influence. We came together with those who run food banks, our local governments and people who are food insecure.
Together we got community gardens to be named an essential service.
Thank you to everyone who took action and helped along the way. I thank you, those who use food banks every month thank you and mental health professionals thank you.
Have a good remainder of your weekend! And Happy Mother's Day to all the mothers, young and old. But especially the young who are stuck in the house with their perpetually bored kids. And especially the old who aren't allowed to leave the house and when they do for a moment they have their wine and antacid privileges taken away.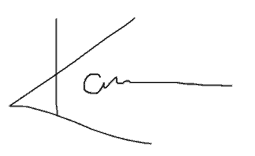 →Follow me on Instagram where I often make a fool of myself←