This week I travelled to see a band, took a class on canning relish, had my name appear in a crossword puzzle AND tried to sue someone. Take THAT Covid.
The Crossword
That's right. I've now made it. I have appeared in a crossword puzzle in the form of a question. I am not entirely sure ANYONE would ever get the answer to it but if you did, good for you for being so well versed in HGTV design based television shows of the early 2000's.
I will add this to the list of things I plan to have printed out and framed (including magazine covers, articles and my interview for a piece on Minimalist design in The New York Times.) I will not ever do this – but it's nice to have a plan.
---
The Relish
Speaking of plans, my plan this week was to make relish and I did that with the help of Ashley English's online canning classes. Yes, I already know how to can but according to my mother no matter what, if you take a class you will always learn something new, no matter how much of an expert you are.
And Betty was right. Ashley's knowledge of the intricacies of canning far surpass my own PLUS she casually referenced Jay-Z and Beyonce in her Saturday morning class, so there's really no way not to love that.
Also, if I hadn't taken the class I never would have got around to actually making relish so that really was worth the price of admission ($20) right there.
You can learn more about her Eventbrite Slow Jam classes going on throughout the summer right here.
---
The Concert
I was lucky I was prepped and ready for her class because I went to a surprise concert the night before the class. It was quite exclusive in a secret outdoor amphitheatre type of venue surrounded by a hand laid stone wall and lush grassy areas.
It was at my neighbour's house. A social distance respecting porch concert. It was jaw droppingly impressive – because of the talent. Most local porch concerts don't feature Rock and Roll Hall of Fame inductees. Jordan John and his father Prakash John, who if you're a music aficionado, you'll recognize as the legendary bassist for Alice Cooper, George Clinton, Lou Reed and others.
I sat still and listened. For two HOURS. It will probably be the most vacation – like thing I do all year and I am enormously thankful to them for that. I have no doubt they would not understand the enormous accomplishment sitting is for me.
---
The Run
Earlier this week I struggled with doing something I am fundamentally opposed to doing but KNOW that I should do it because it's good for me.
I put on my running shorts, shirt and shoes and headed out the door. Sometimes you just have to push yourself to do something awful because you know at the end of the awful thing you're going to feel great. Even if it's only because you aren't doing that awful thing anymore.
Sometimes you just have to put your running clothes on, hop in the car and drive out to the country to buy a butter tart and eat it on a picnic table overlooking corn fields.
And how fortuitous that I would get this relaxation training just days before I was going to need the endurance to sit for 2 hours straight.
Mysterious ways folks.
---
A Death
Also one of my chickens died. I almost don't even want to tell you which one because it's the one I hated. I know that's not a nice thing to say about the dead, but Baby was just a bad egg.
She bit and she chased and she was incredibly aggressive. She wasn't just a chicken displaying chicken behaviour, she was like a junkyard dog in chicken form.
Having said that I didn't wish her death.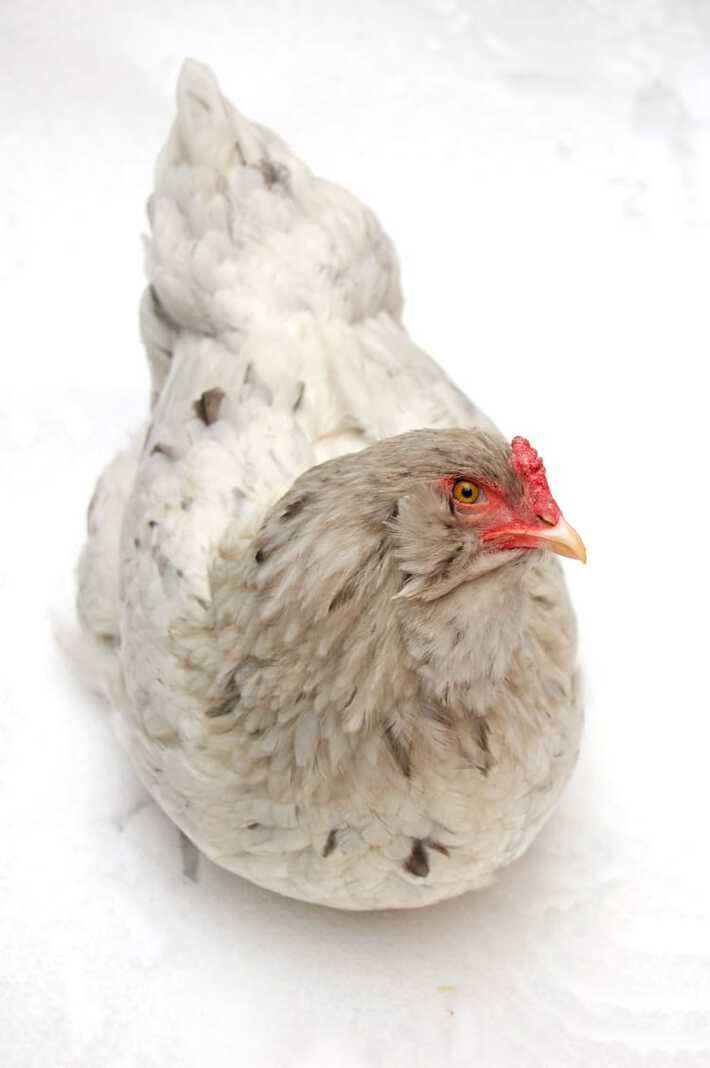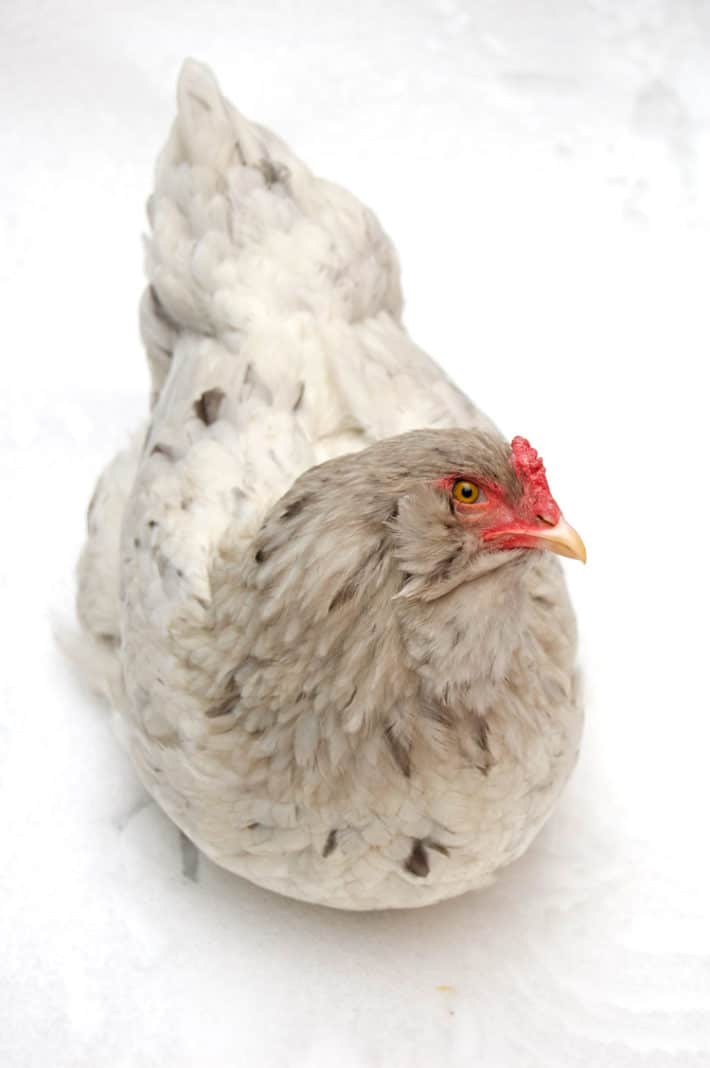 She, like many chickens, just up and died. She was sick for about 12 hours and I knew she was going to die. In fact I tried to kill her. Not because I thought it would be enjoyable to kill this mean little chicken, but because suddenly, her being so close to death made me feel terrible for her.
She was suddenly vulnerable and scared and in need of help.
She was so weak she couldn't stand and was laying on her side with her head resting on the ground. She was suffering.
My plan was to just place my fingers over her nostrils and her beak to keep it closed so she couldn't breath and would just slowly die.
This is not what played out.
I stamped my feet like a fighter going into the right, walked quietly over to her and placed my fingers on her beak. One struggled attempt to breathe from her, 72 tears from me. Two struggled attempts to breathe from her, 1,982 tears from me. Three … OMG WHERE DID SHE GET THIS STRENGTH FROM???? – and her eyes bulged a little and looked at me at which point I immediately let go, gave her head a pet and said I was sorry I couldn't do it.
It was dusk by this point and she couldn't make it back into the coop so I laid some fresh shavings on the coop floor, picked her up and laid her down for the night knowing she'd be gone by morning.
And she was.
I know that's a poignant story so I'm reticent to mention she's currently in my freezer next to a half eaten rotisserie chicken until I decide what to do with her. Not to eat her you understand, just to give me time to make arrangements for her.
---
The Lawsuit
You may have noticed my picture being used in ads for Hemp and CBD oil. It's EVERYWHERE.
No, I did not endorse this product. No I did not grant them permission to use my photo. No I do not like it.
They stole the photo from my post on taking CBD oil. Which of course is why I'm sure they were so thrilled to find it.
But when I was first made aware of this from astute readers and relatives, I thought, Uch. I can't be bothered to deal with this, it'll just go away. I'm Canadian and we aren't a particularly litigious society.
That was 6 months ago. Two days ago I found my inner American and called a lawyer.
I'd finally had enough. Jamie Lieberman (of Hashtag Legal who specifically represent bloggers and people in the digital world) was very helpful when I contacted her and we spoke on the phone. After a bit of research by both of us we realized it was going to be a losing battle which is incredibly frustrating.
These ads aren't what they seem. SUCH a surprise. 🙄 There isn't actually anything for sale, nothing exists except various scammy webpages if you click on the link. So why do this? Why set up fake products with stolen photos that go to websites that sell NOTHING?
For the advertising dollars.
Companies do this all the time because it costs them less money to buy a Google ad that runs on CNN, Fox News, Global news or Facebook than what they make back on people clicking to the useless site (where they have ads running).
The reason this was going to be a losing battle is just finding out where these companies operate from is a costly endeavour and when you do find them, chances are they aren't going to be in the United States. If they aren't in the US then a US lawyer can't do anything about it.
We decided my best line of defence would be to file take down orders of the ad with Google.
This is where you can help me.
IF you see this ad anywhere please take a screen shot of the entire screen (including where the ad is placed whether it's Facebook, a news outlet website etc.) and email it to me at [email protected]
If you can click on the ad and send me the site it links to that would be helpful as well.
From there, I take over, filing complaint after complaint about the ad.
With any luck Google will eventually refuse to run the ad based on copyright infringement of my image.
Have a good remainder of your weekend. Make some relish, don't go for a run, eat a buttertart … whatever. :)