There are certain things I like about fall. I like raking leaves, the chill in the air and the fact that I don't have to cut my grass. There are other things I don't like about fall. I don't like raking leaves or the chill in the air or the fact that I don't get to cut my grass.
I'm a complex person. I blame it on not wearing a helmet as a child.
What I have for you today is all kinds of simple. There's nothing complex about it and you can make it in about half an hour provided you don't get distracted by rustling leaves blowing down the street. Or street rustlers as they're known 'round these parts.
THE DIY WHEAT WREATH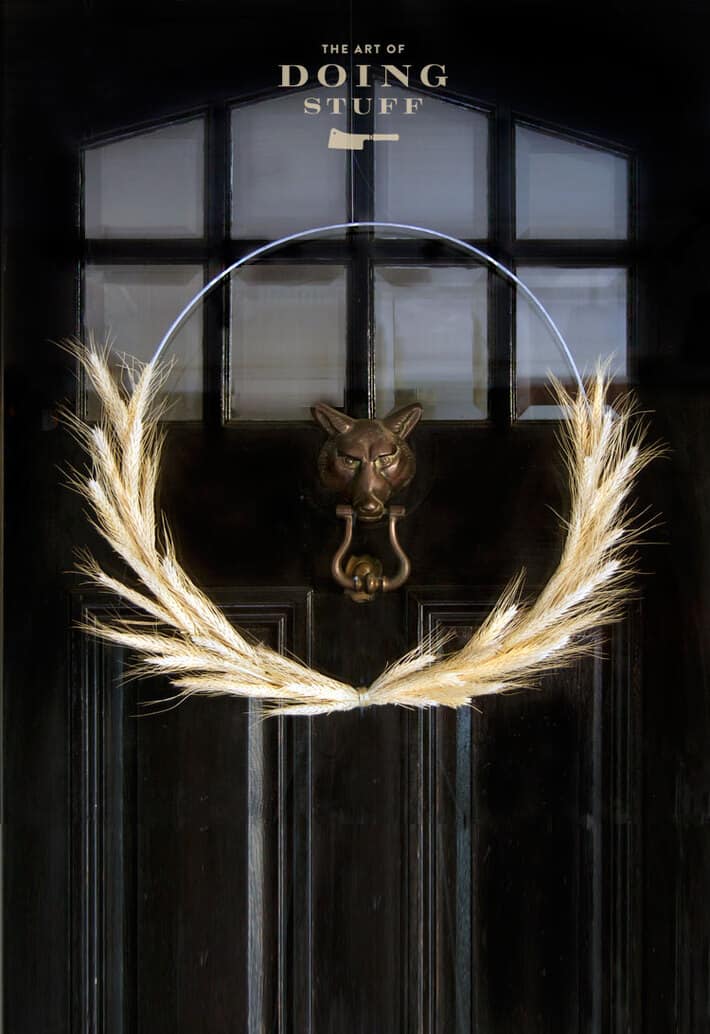 Told you. Simple. I had this wreath up on my door for no more than 15 minutes before a neighbour stopped in her tracks and came up to inspect it. She loved it. I should possibly mention I actually called her over to look at the wreath and stared at her expectantly like a Kindergartener holding up their latest finger painting. But still. I believe her reaction was genuine. She couldn't fake that look of delight.
She, (my neighbour) as you might have guessed is a minimalist. But I think this wreath works for anyone, not just someone who has an appreciation for Charles Eames. And finger painting.
DIY WHEAT WREATH
Materials (all measurements are for my wreath, change as suits you)
1, 58″ long length of wire.
Hot glue (or other)
Assembly
Shape your piece of wire into a circle allowing the ends to overlap by around 2″. It's easiest to get a perfect circle if you wrap the wire around something. I used the base of a BBQ propane tank.
Wrap the floral wire around both ends to hold the circle in place. You now have the base for your wreath.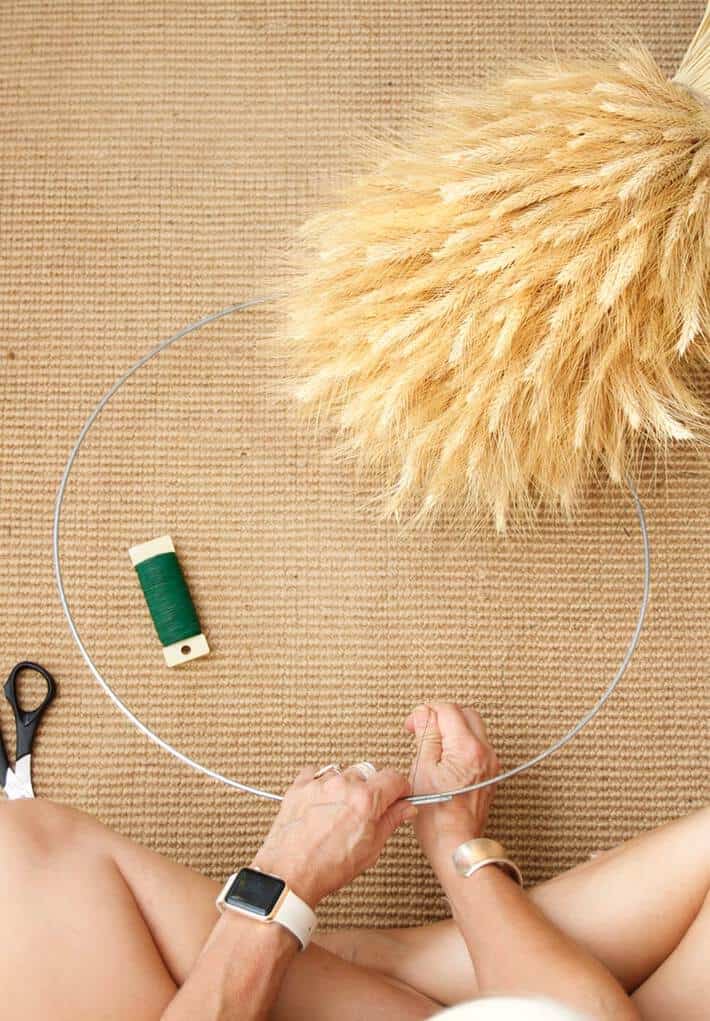 3. If you're using a wheat sheaf like I did to steal some wheat sprigs from, just pull them out of random places in the sheaf. Once you pull them out, you won't even know they're gone from the sheaf. Stealing 44 sprigs makes no difference to the structure of the wheat sheaf at all.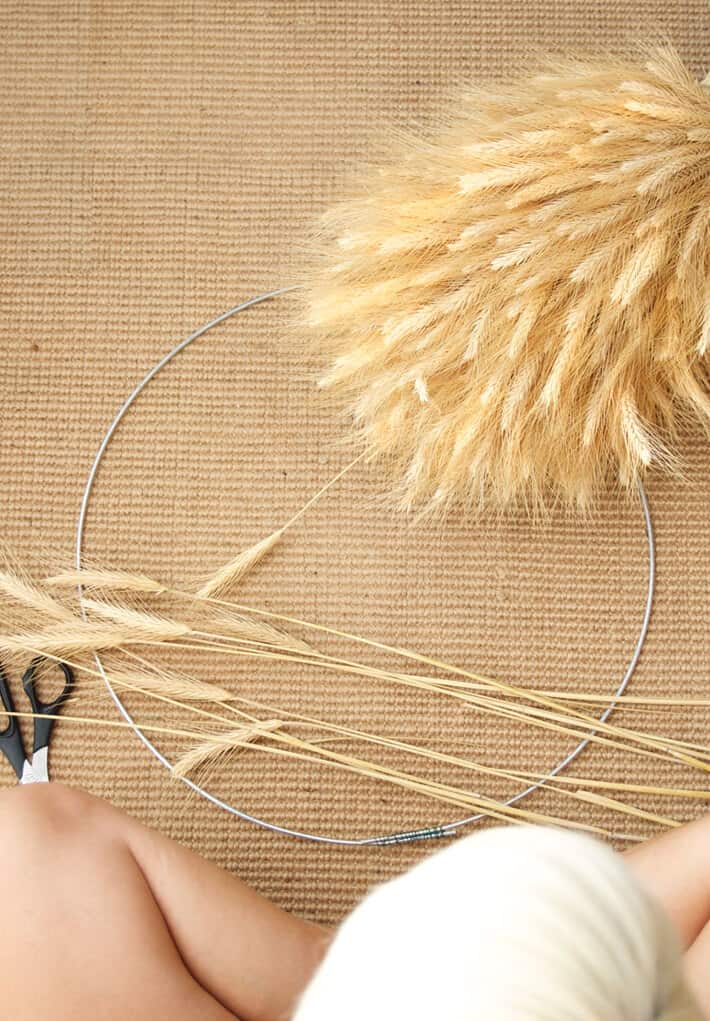 4. Layer individual sprigs of wheat starting at the very centre of the left side of your wire circle. Alternate your placement of the spigs so they aren't in a perfectly straight line. Wire sprigs in place.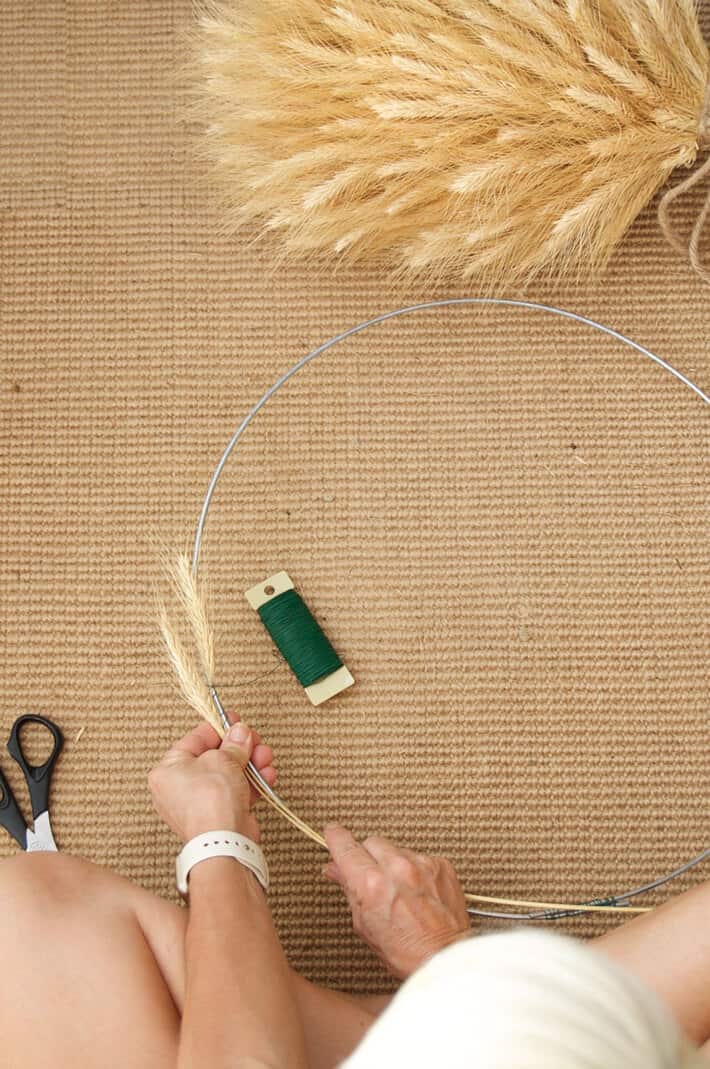 5. Continue placing and wiring until you get to the bottom centre of the wreath.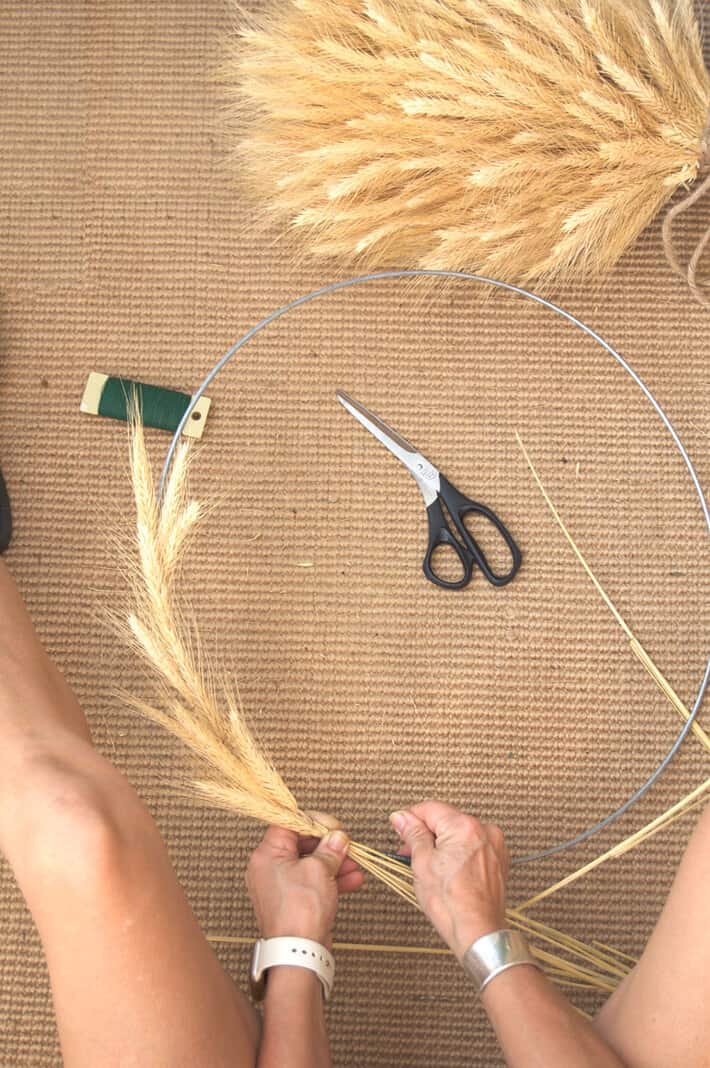 6. Once you're at the bottom centre, wire the wheat stalks up the right side to help cover the wire.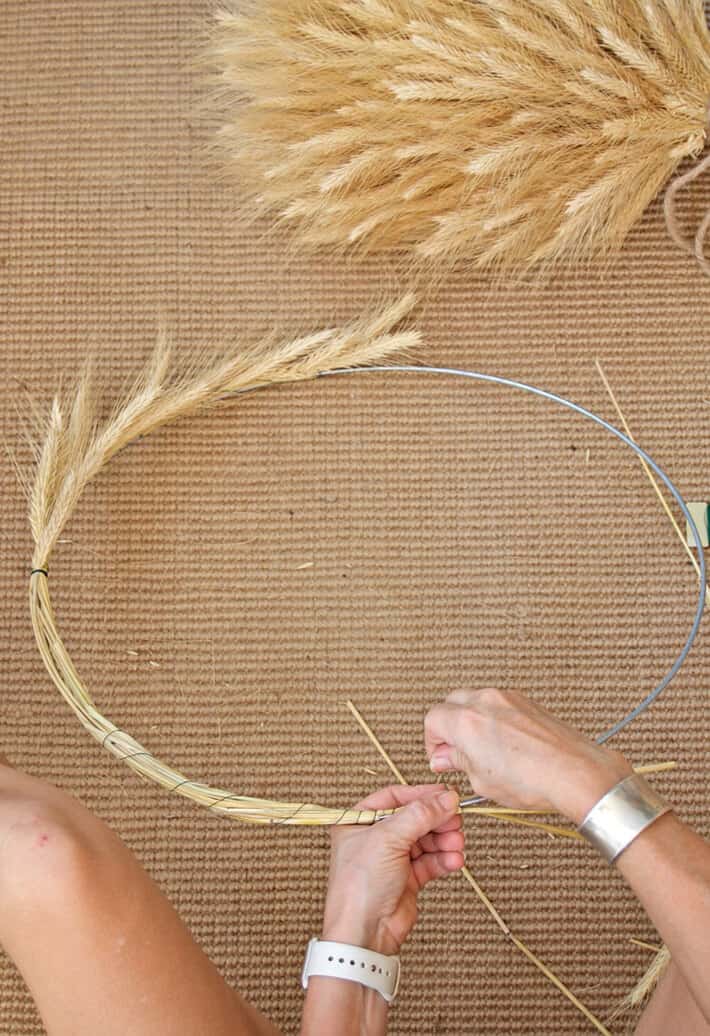 7. Staring at the right centre of the wreath, repeat placing and wiring the sprigs until you get to the bottom centre again.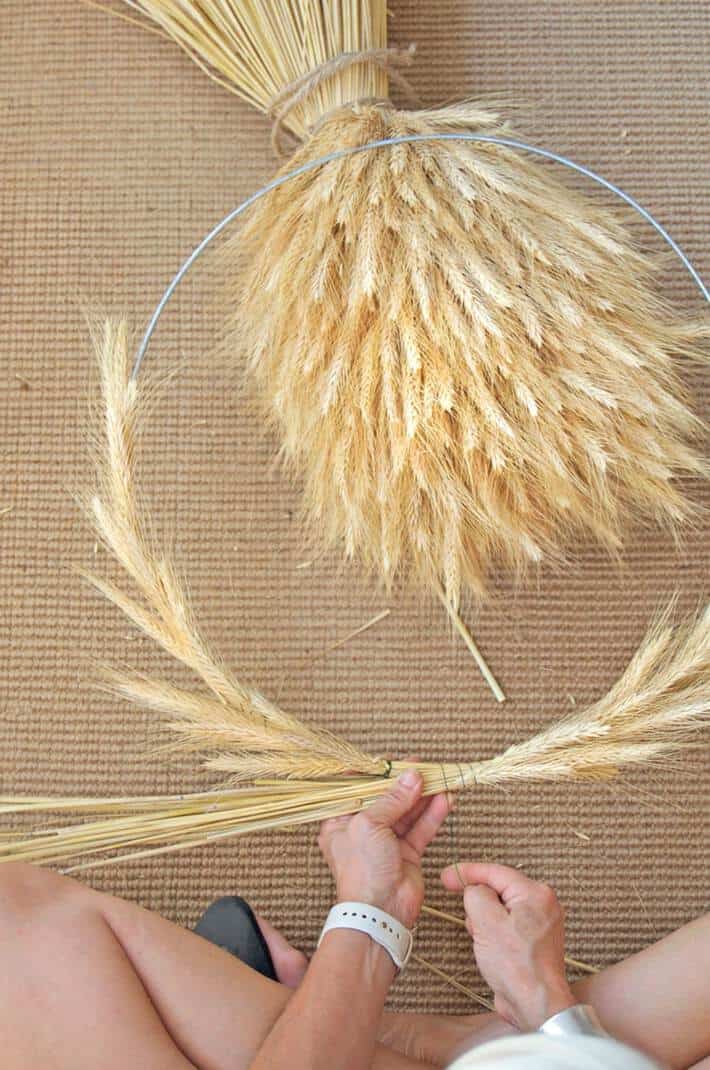 8. Hide the leftover stalks by wiring them on the backside of the wreath like before.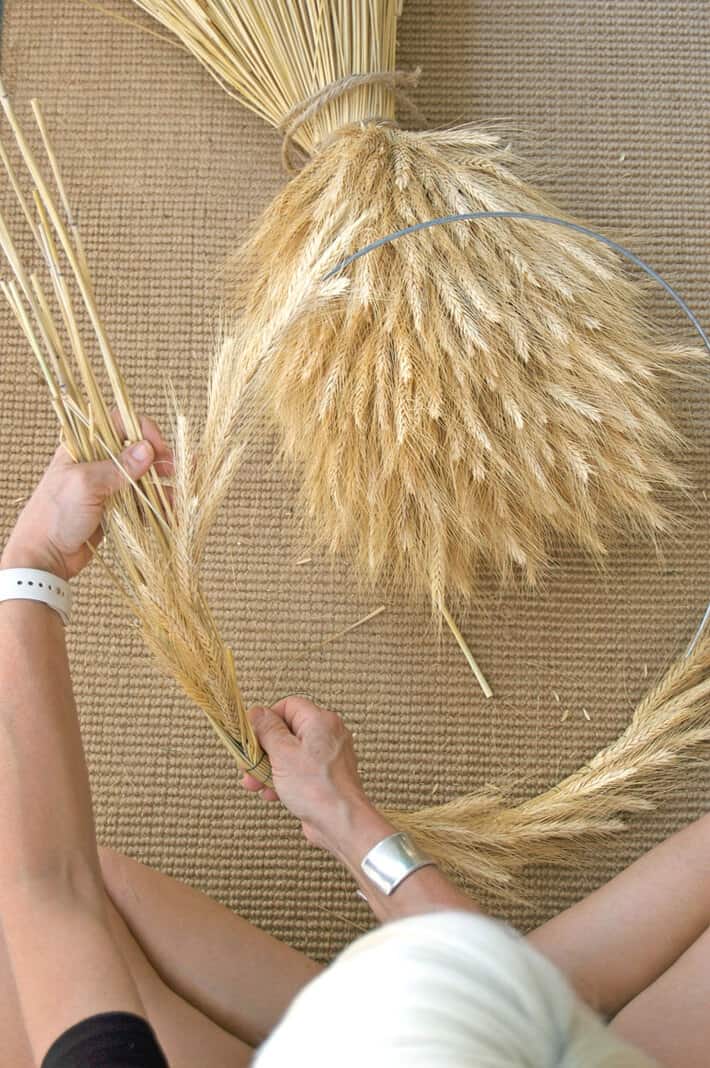 9. Snip off any long stalks that are left.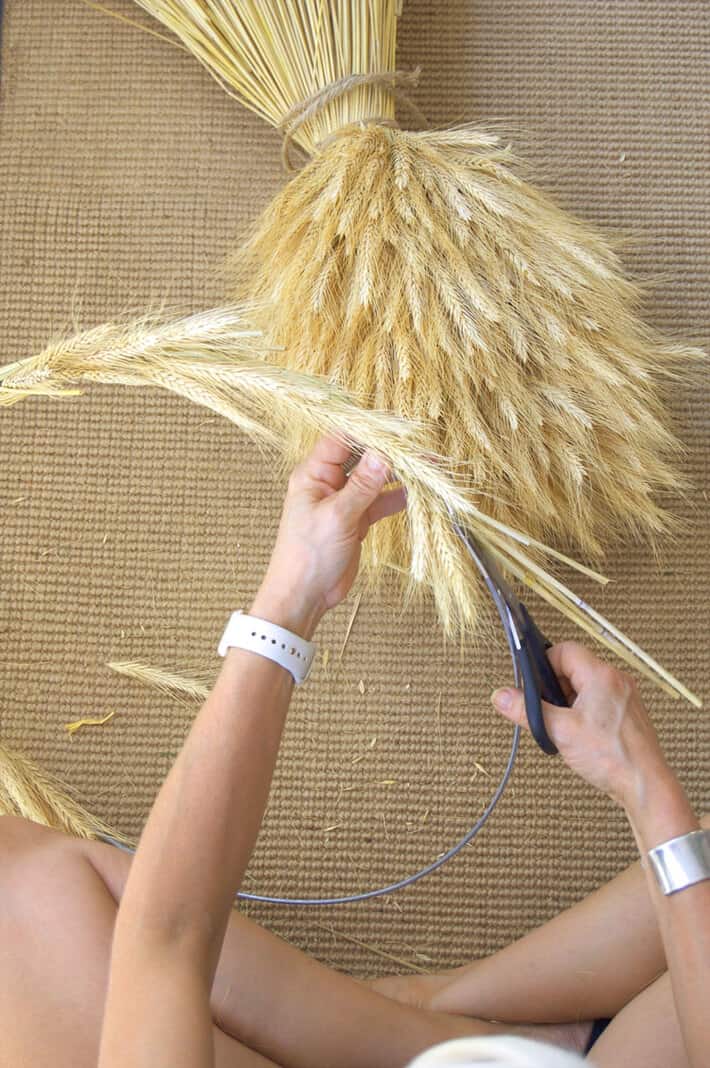 10. Stick small pieces of wheat to cover the bare spot you'll have at the centre and wire tightly.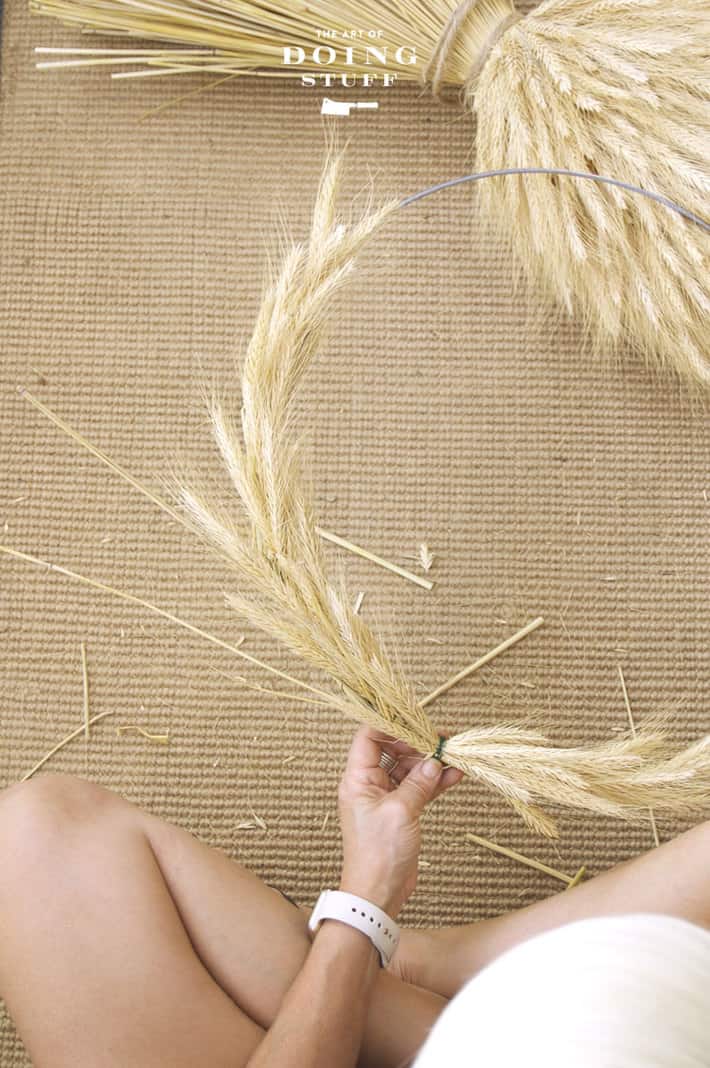 11. Hot glue a strand or two of wheat stalk around the exposed piece of wire at the centre of the wreath.
Your simple wreath is done.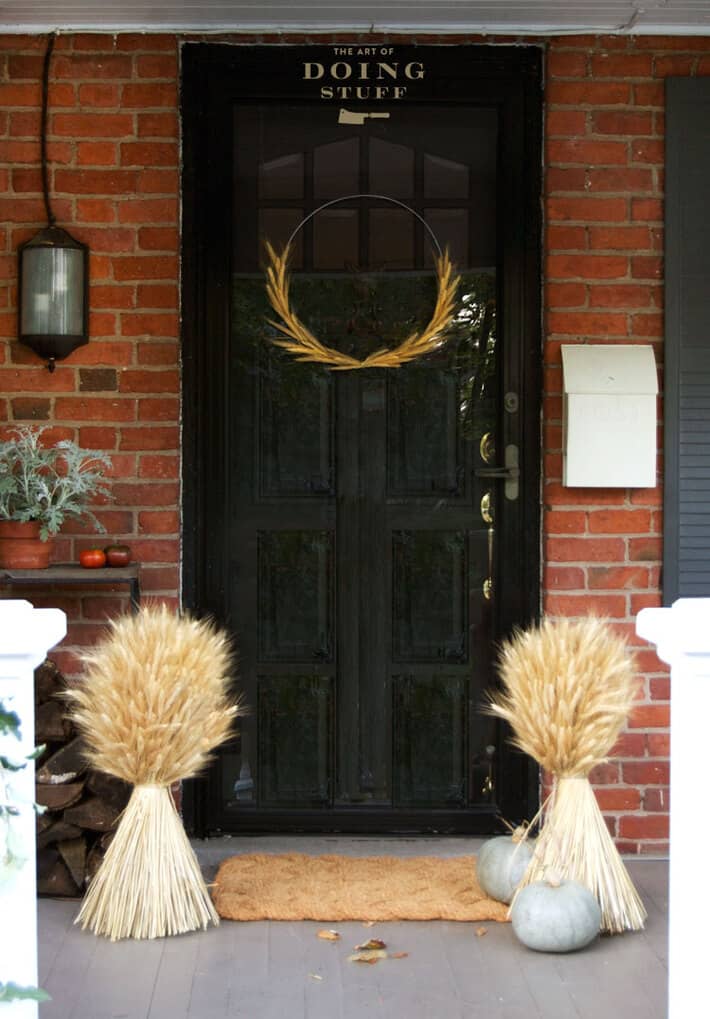 Wanna skip past fall and go straight to Halloween? Here's a good Halloween wreath tutorial.
Next Monday you'll get a full tour of the front porch. Until then, get your straw, make your wreath and remember … always wear a helmet.