When I was 12 I made this drawing of a horse. I knew art historians were going to want to refer back to it when I was older and more established as an artist so I purposely put my age on it. I was thinking ahead to saving the producers of Biography a lot of research time. I was good like that as a kid.
I still think it's pretty good. Well, I did until I started researching the childhood works of genuine artists. As a comparison, here's what Michelangelo was doing at age 12, two years younger than I was when I did the horse drawing.
The Torment of Saint Anthony by Michelangelo – age 12
Think that's impressive? Picasso did his first notable drawing at age 8 and his first painting at age 9.
Le Picador by Pablo Picasso – age 9
Salvador Dali at age 6. Keep in mind age 6 is prime finger painting time for most kids.
Salvador Dali – age 6
Paul Klee, one of the most influential artists of all time.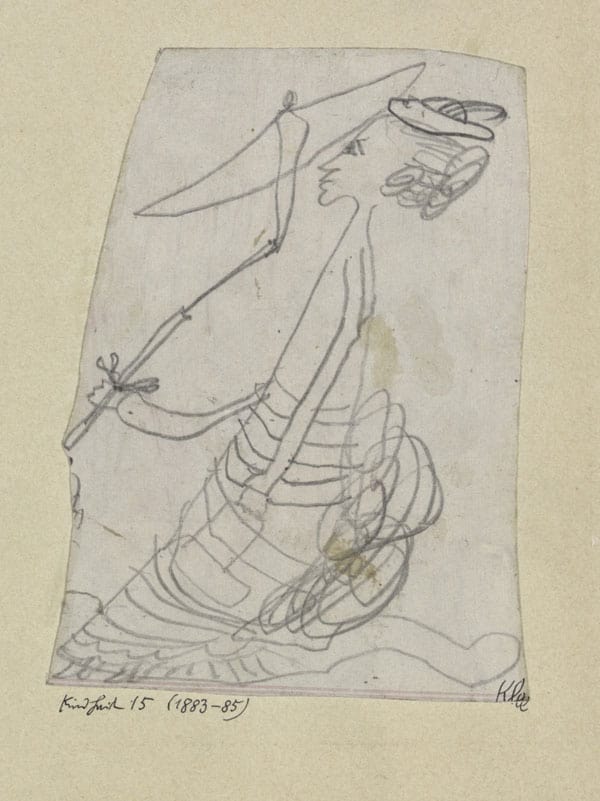 Paul Klee – age 7
Now let's look at some of the world's greatest artists when they were a bit older. Teenagers for instance. Like this painting by 19 year old Rembrandt.
Rembrandt – age 19
Or Georgia O'Keeffe when she was 19.
Georgia O'Keeffe – age 19
I became obsessed with looking up these early works because I was so amazed at how early their genius showed through. At age 6 no one has taught you about perspective, colour, shading or technique. At age 6 most kids are shoving peanuts up their noses. And as I was Googling and searching I was looking up world renowned artists that have already made their mark on the world. Picasso, Warhol, Klimt.
Then I had an epiphany and thought … I wonder if there's an artistic genius out there right now who is the age these artists were when their genius started showing through. So I Googled "artist age 6".
And up came a newspaper article featuring the work of a 6 year old boy from Norfolk, England. Kieron Williamson.
Kieron Williamson – age 6
Kieron was born in 2002 and is 12 now. He also likes football by the way.
So if your child, grandchild or student's art looks like any of these you may have an artistic genius on your hands. In fact, if you have a 50 year old that produces work like any of these you may have an artistic genius on your hands. This kind of talent is not normal. It's special.
If you have a 50 year old who is still shoving peanuts up his nose he's special in another kind of way.
Have a great weekend!
[shareaholic app="share_buttons" id="5342563″]