Skip right to the printable tutorial.
How to fold a napkin into a tiny tuxedo jacket for your Christmas or New Year's dinner party. Because YOU are crafty. At the very least you like to look at DIY stuff and imagine you're going to be crafty one day.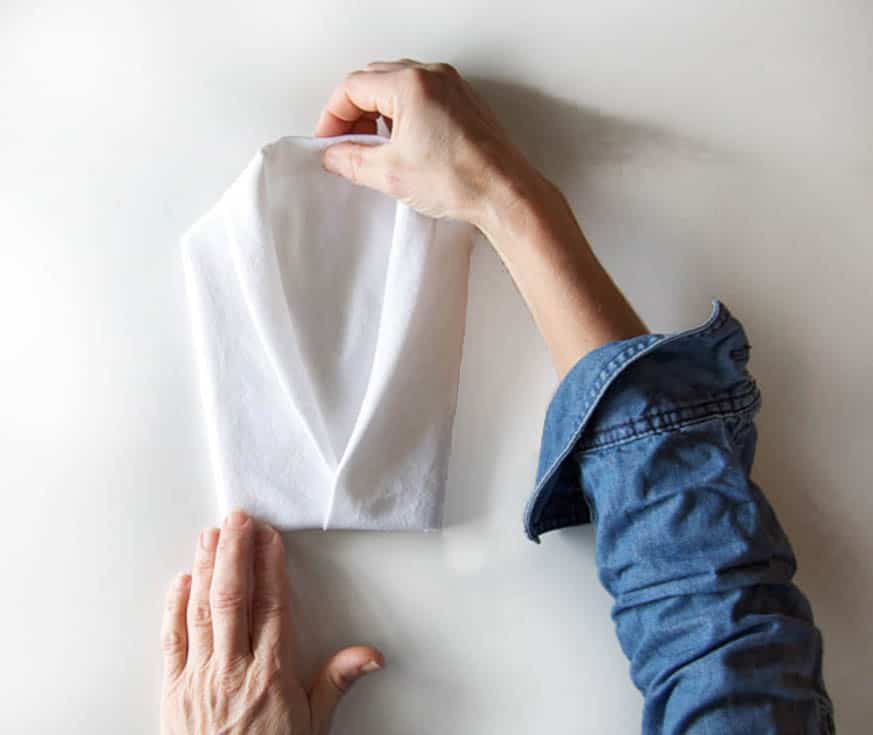 It doesn't matter if you're having dinner for 1, 2 or 20 dinner guests you'll want to try this little tuxedo jacket napkin fold.
Actually, I have no idea if you'll want to do this. You might not. I mean what if you're having dinner at a friend's house or a restaurant?. It takes a bold guest to walk around someone else's table refolding all the napkins. Even if the napkin fold is far superior to their unimaginative rectangles.
When my mother, sisters and I were in Thailand a few years ago we went on a dinner cruise. As is often the case in Thailand the food presentation was incredibly beautiful. Even in the street markets food is presented to the customer like little presents.
It was on that dinner cruise that I was introduced to the Tuxedo napkin. At the end of the dinner the waiter noticed Pink Tool Belt sister and I trying to replicate the folding of the napkin so he showed us exactly how it was done.
And now I will show you.
How to do a Tuxedo Napkin Fold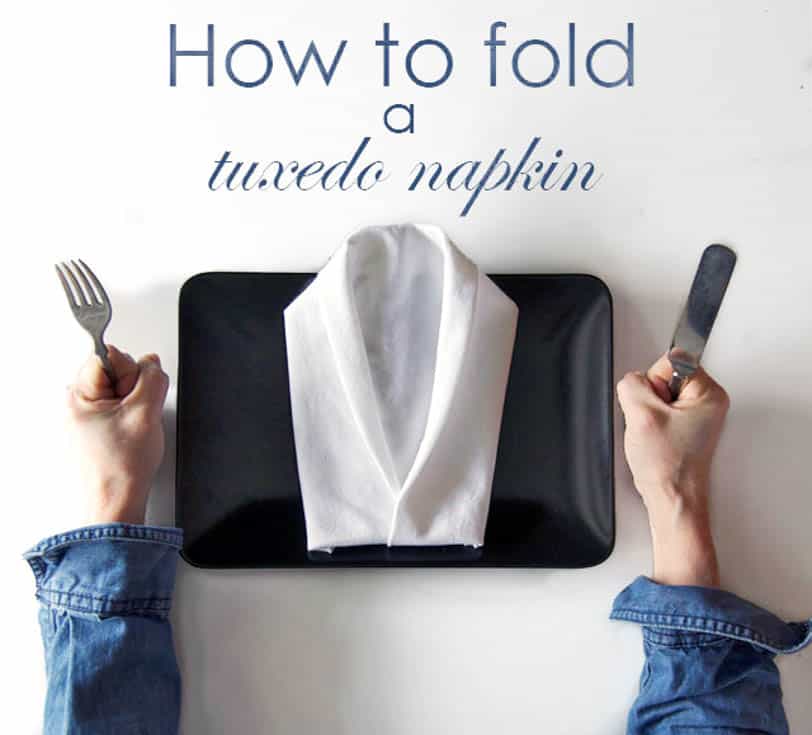 Iron your napkin.
Otherwise it'll be all wrinkly and sad looking, like mine is.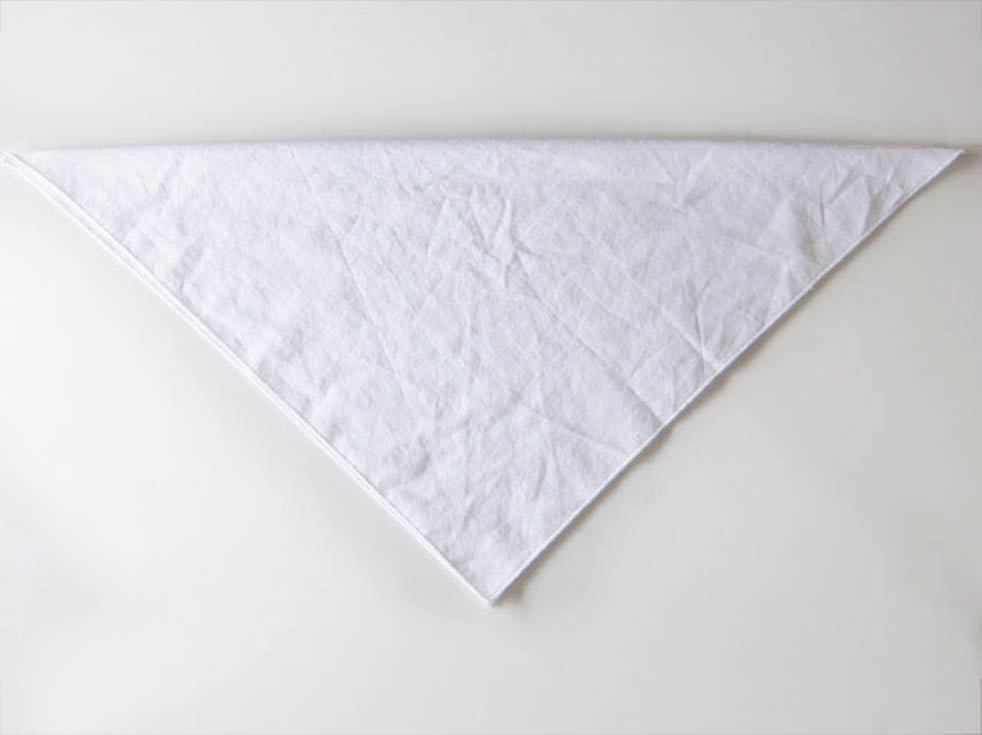 2. Fold the napkin in half, forming a triangle with the point at the bottom.
3. Fold down the top by about 1".
4. Flip the napkin over so the folded edge is underneath.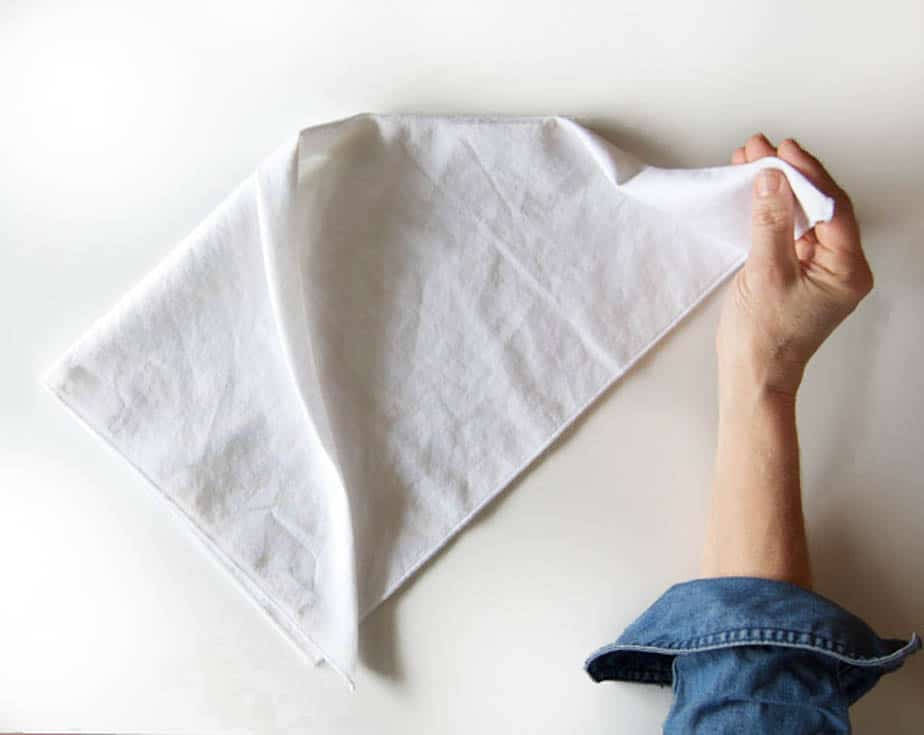 5. Fold each top corner of the triangle down towards centre point.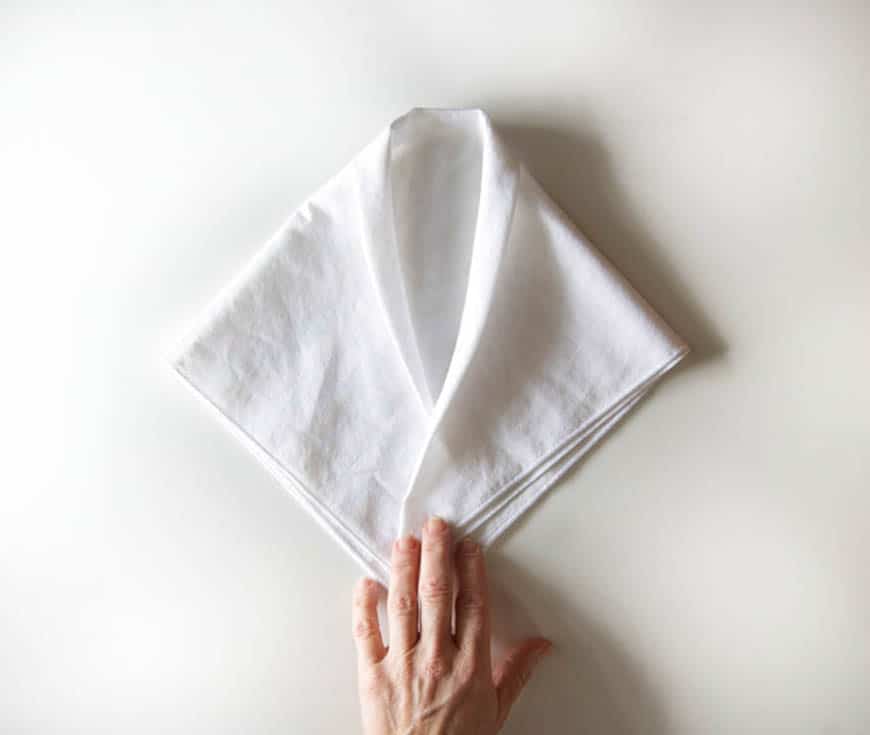 6. Overlap slightly at the bottom.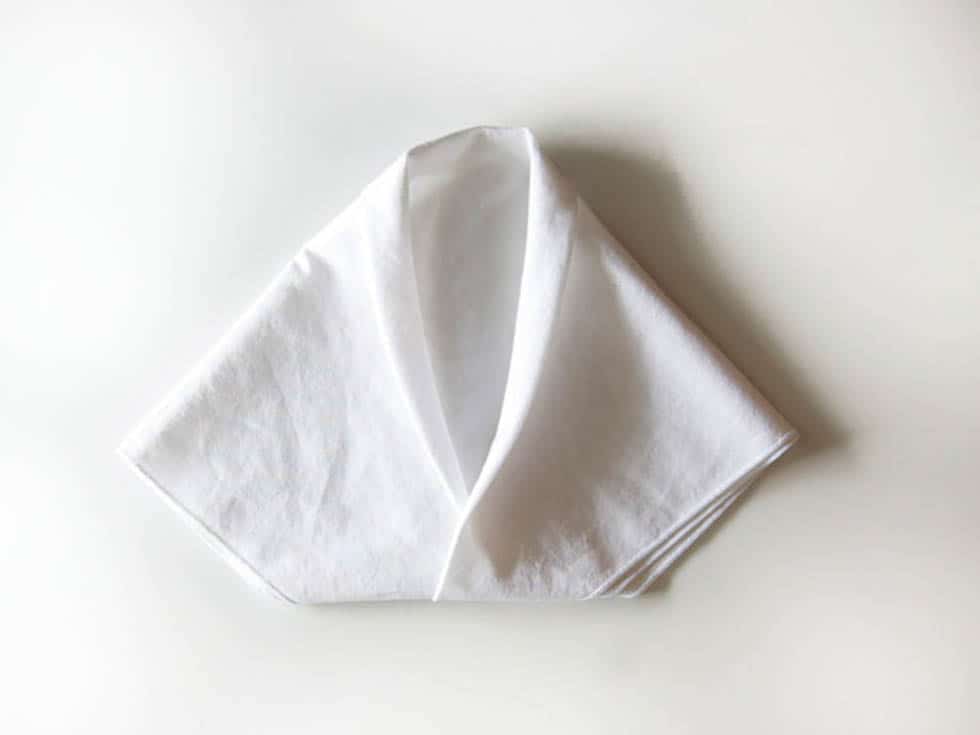 7. Flip under.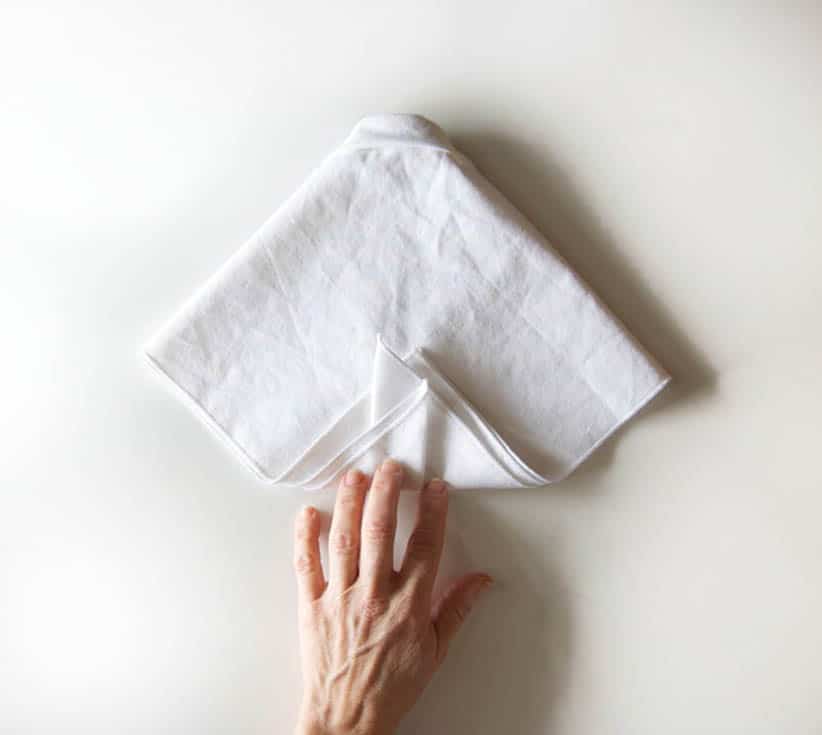 8. At this point it looks like this from the underside.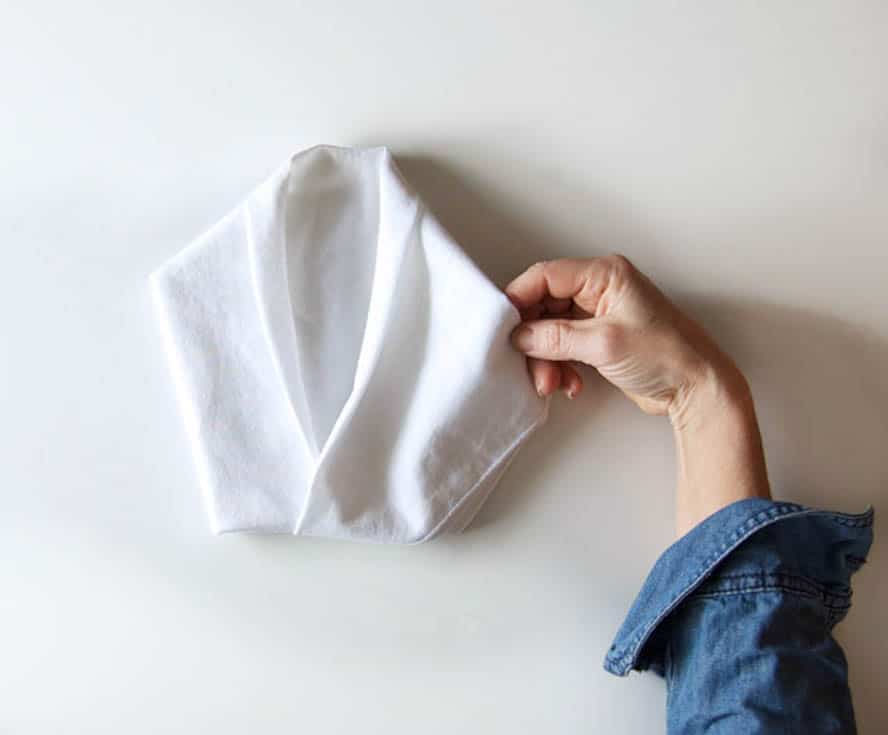 9. Once you get the bottom flipped under, fold the edges to the back as well until it forms a tuxedo jacket shape.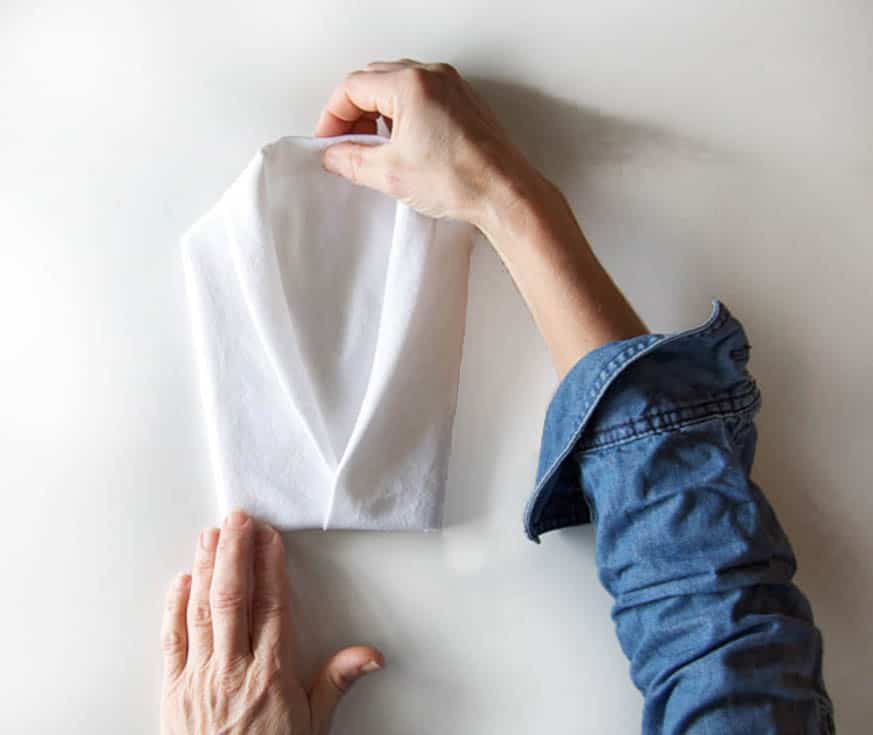 10. Fiddle with the collar so it isn't flat. Just round it a bit and pull it so it has some dimension.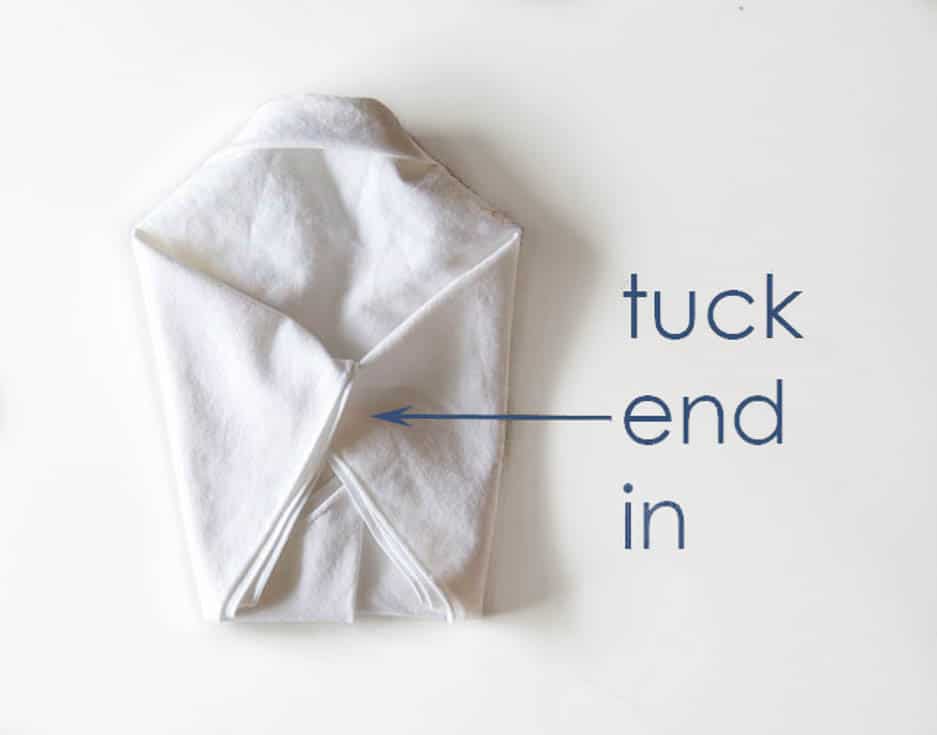 11. Tuck one side flap into the other on the underside.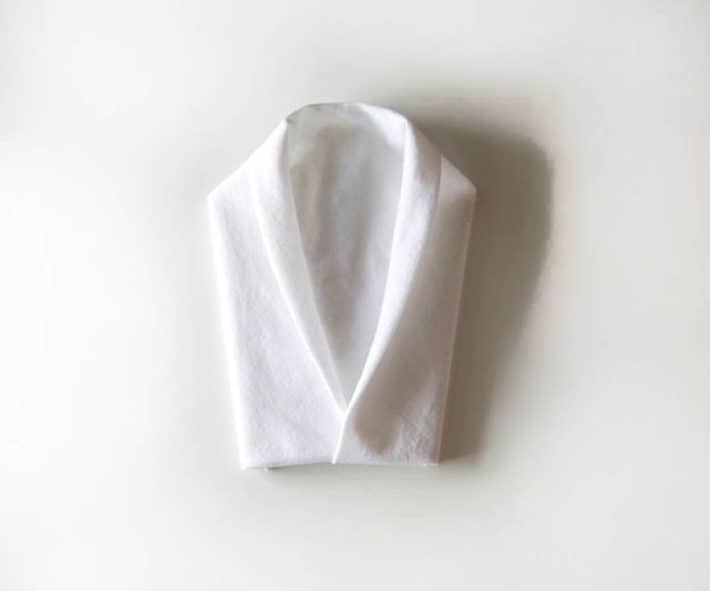 12. Admire.
I'll do this for my Christmas Eve party this year. I boycott New Year's Eve so I won't be doing it for that.
To me the only thing more depressing than going out for a few hours of forced fun on New Year's Eve is … nothing. Nothing is more depressing.
So I have my perfect New Years Eve planned, which will involve lighting a fire in the morning, cooking the appetizers I'll be eating for dinner in the afternoon, and then at 6 p.m. I will sit down in front of the fire, with said appetizers to watch the latest season of The Crown (which I've been saving for this very purpose) until I pass out, fingers sticky with hoisin sauce and a spring roll stuck to my forehead. That's it. That's my night. And I'm looking forward to it more than I would ever look forward to any party. I like dressing up, I LOVE going out for really, really good dinners, I just don't like to do it on New Year's Eve. I find it gross.
So if you're looking for something to do this New Year's Eve that's my recommendation to you. Eat your appetizers. Wipe your mouth. Sink into the pillows. Pass out on the couch.
→Follow me on Instagram where I often make a fool of myself←