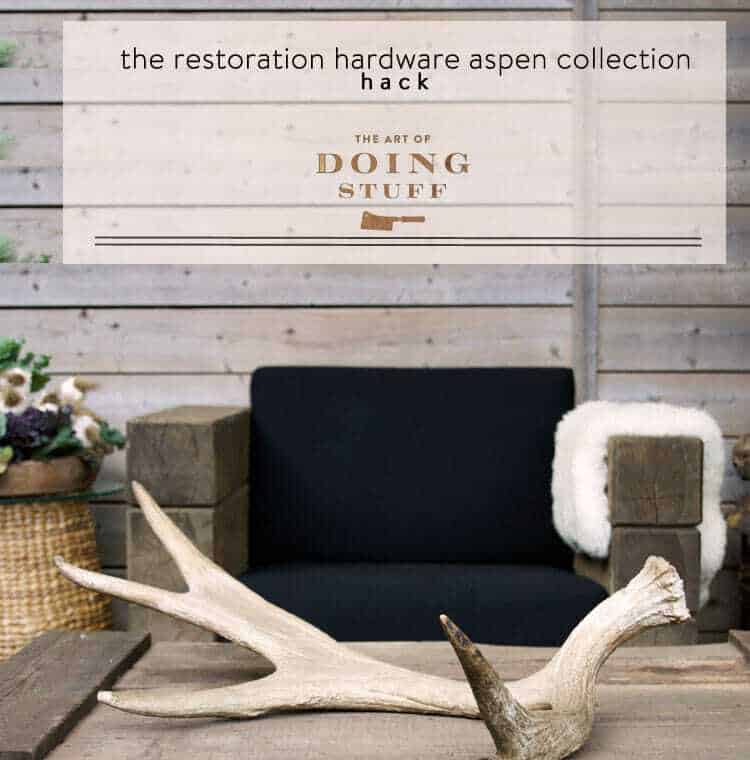 To those of you who emailed ... Is it done?  To those of you who asked ... Did it work?  To those of you who commented ... Will we ever see it?
The answer is yes.  I got butt implants, they totally worked and maybe a lucky few of you.  Also I finished my hack of the Restoration Hardware Aspen Collection.  Just in time to pack it away for winter!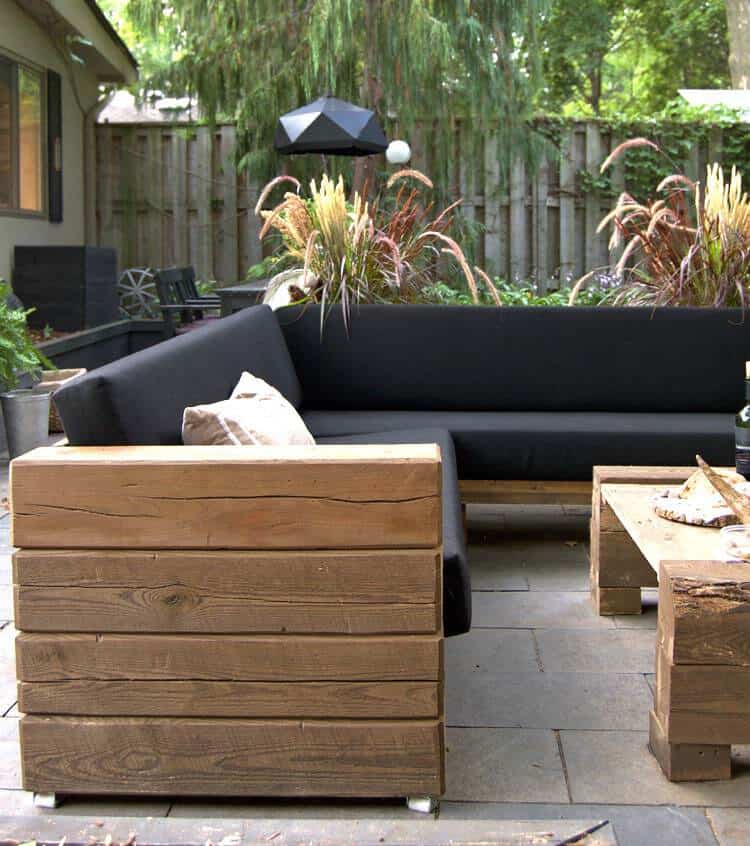 I'm not going to interrupt your scrolling with too many words in this post.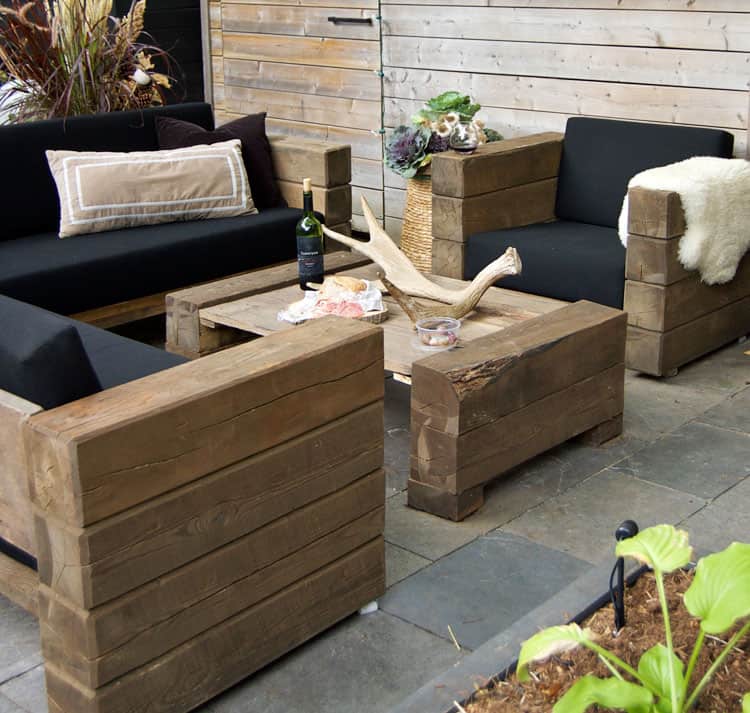 Because the clumsiness of my words will only detract from the beauty of my hack.
Although I should mention I haven't actually finished the coffee table yet. I still need to chamfer the edges (I'm holding out until someone decides to give me a router and chamfering bit).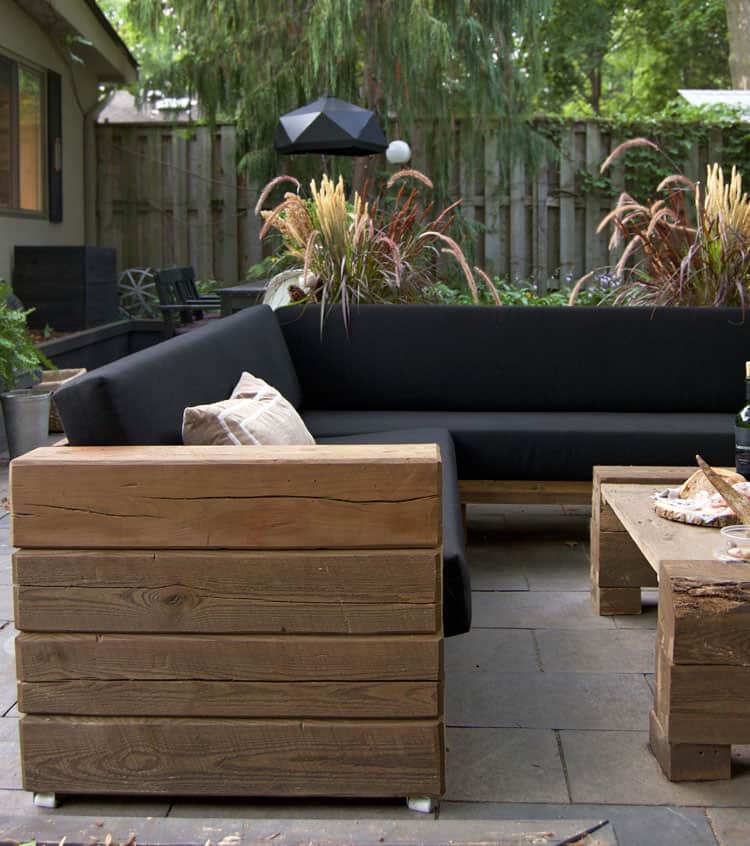 It is not a lightweight collection.  Knowing I'd have to move it around eventually I decided to put it on casters.  The only casters even remotely strong enough to support it were appliance casters.  I wouldn't say it makes the sectional exactly slip across the backyard like a letter carrier on ice, but ... it can be done.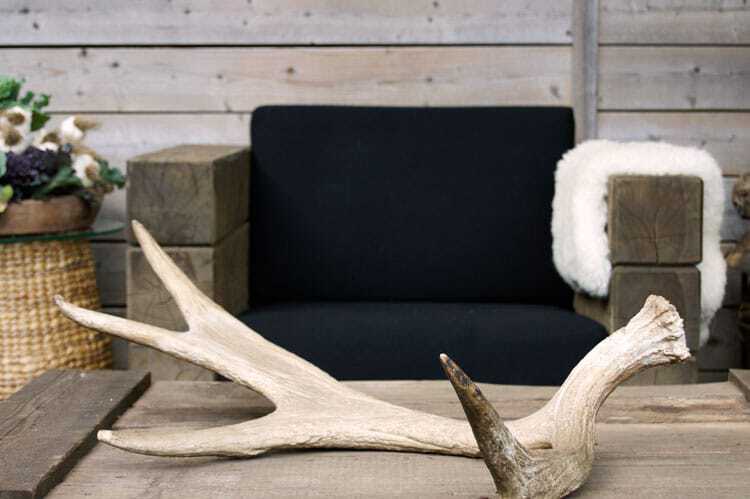 That chair there?  I have relaxed in that chair.  Not for long, but long enough to be able to claim I've relaxed in that chair.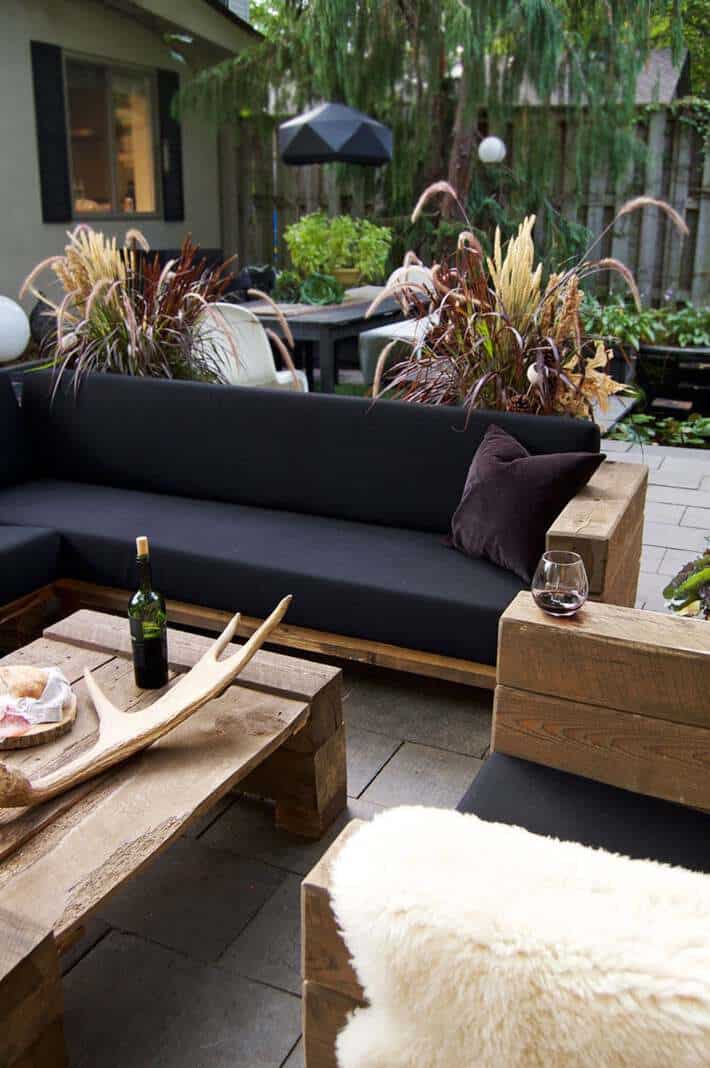 There were more than a few hiccups along the way.  Which could have been due to the wine now that I'm getting a good look at the whole picture.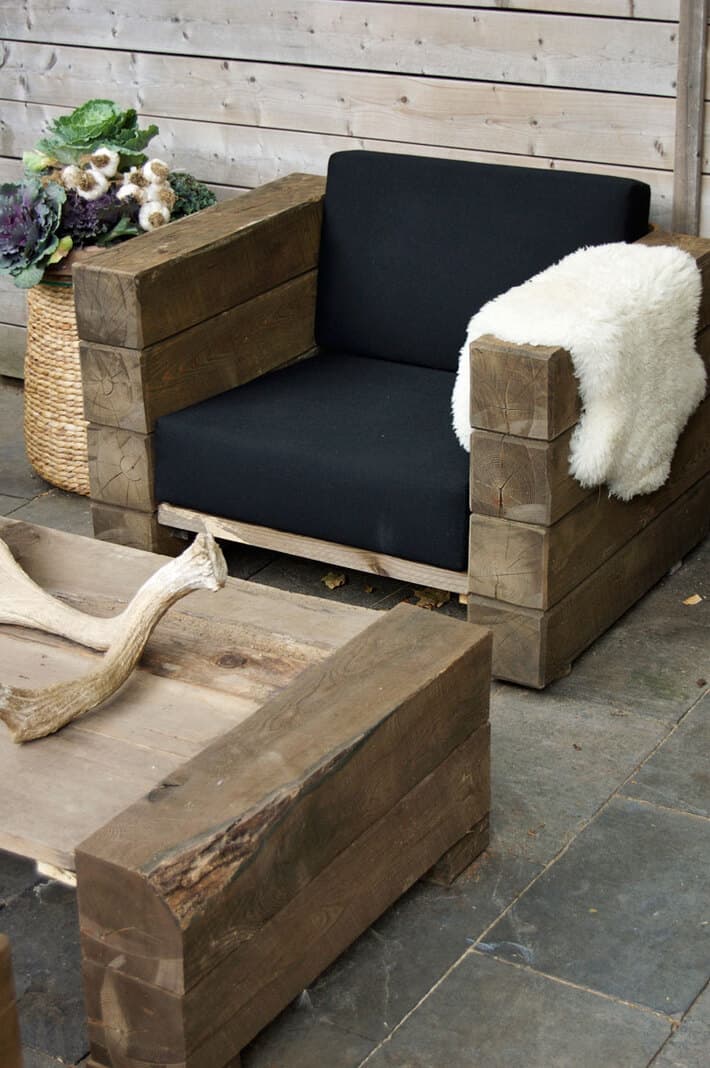 The chair's seat and back are at what is considered the perfect sitting angle, 100 degrees.  So the seat of the chair slopes towards the back a bit and the back is at a similar angle, making you feel cradled.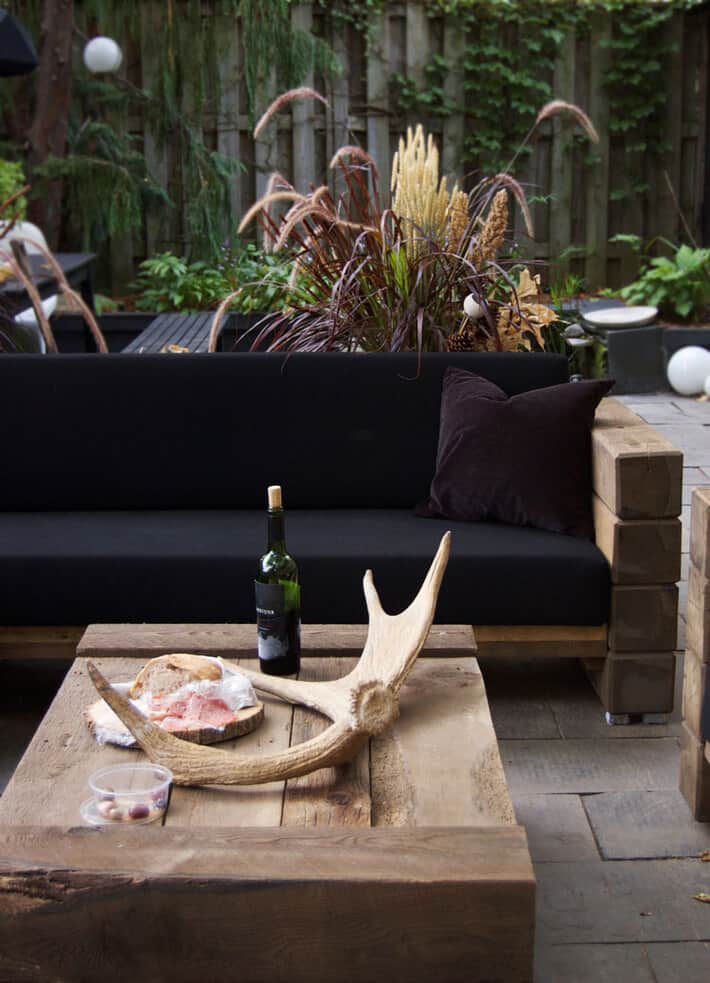 I wanted to have the same angles for the couch and built it that way until I realized that you can't have a sectional couch built like that because once you get to the corner your angles are going all sorts of different directions.
DAMN YOU MATH.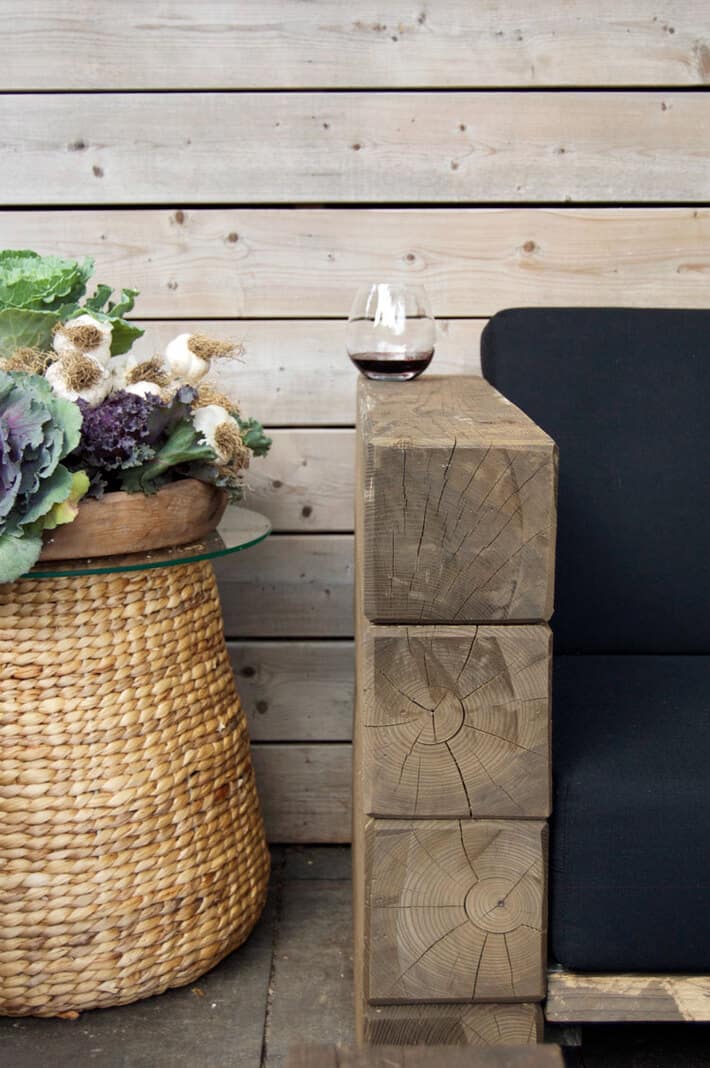 So I built the seat straight on the sectional and fiddled around with it by adding extra bits of lumber here and there to sort of fake an angle.  More on that in a later post where I focus on how I actually built this thing.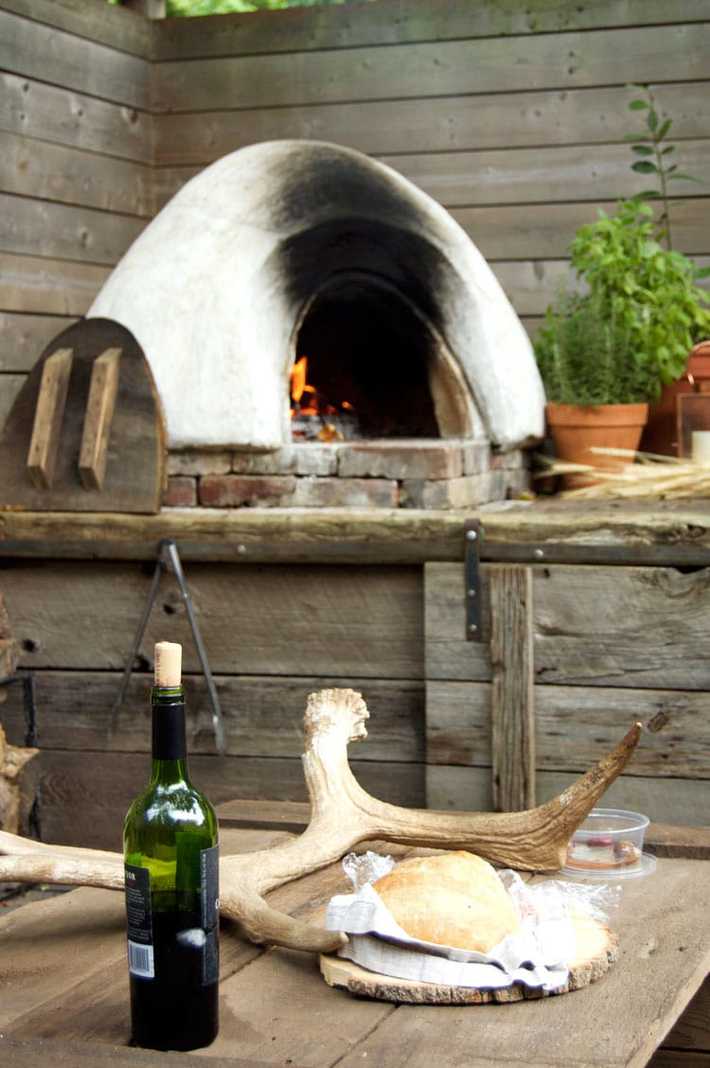 Bread, olives and wine.  The PERFECT snack ( if you replace the wine with Diet Coke).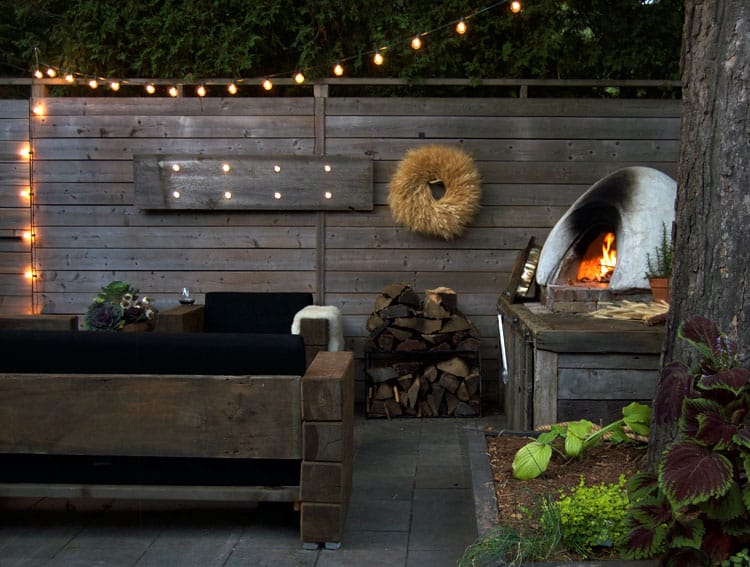 The next step is to make or buy some sort of cover for the whole thing.  A pergola is out of the question because that'll be just a bit too much going on in this little backyard of mine.  My choices are either a couple of those sail cloths or one of those massive cantilevered umbrellas.
I might get a few weeks of sitting out here if the weather cooperates. And the butt implants.