vinw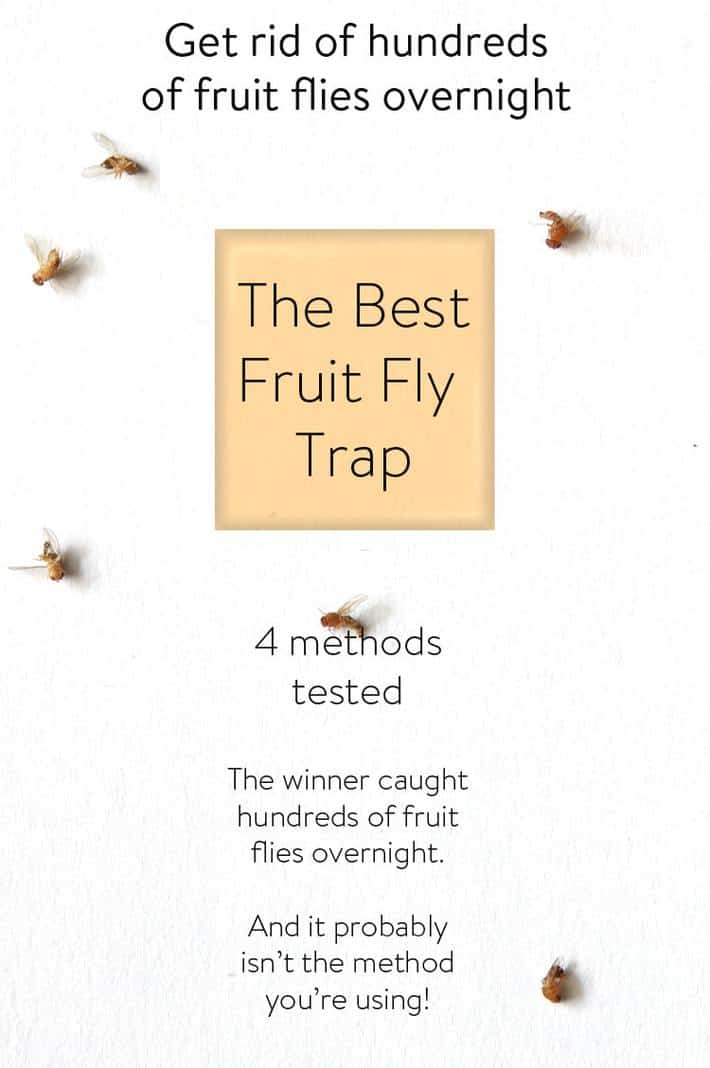 Tuesday night is garbage night round these parts. And Wednesday night and Thursday night and Friday night and Saturday night and Sunday night and Monday night and every night.
At least it feels that way. Stupid garbage. I have a regular garbage bin, a compost pile, a compost bin, a recycling box for metals and a recycling box for papers.
Whatever happened to the olden days when we used to just throw our garbage out the car window and it would magically disappear because we couldn't see it anymore?
Last Tuesday when I pulled out the garbage filled with compostables from under my sink a planet of fruit flies rose up out of it and dispersed with military precision around my kitchen. They were on the counter, the cupboards, and yes, in my pretty, pretty hair.
I decided the best line of defence would be to dance around the kitchen flinging a tea towel at everything that moved but that didn't work because the fruit flies were like fighter jets and my tea towel was like a sloth on Prozac.
I immediately set out a bowl with vinegar in it and stretched plastic wrap over the top. Punched a few holes in it with a fork and I was done. That's the solution to fruit flies for a lot of people.
All of the stress from the fruit fly infestation required I have a stiff drink of milk. In the time it took to pour the milk and walk to the other end of the kitchen there was a fruit fly in it. I figured they must love milk so I set my glass of milk on the counter beside my regular fruit fly trap. Then I remembered that whenever I have fruit flies in the summer they always get into my vinegar bottle so I set that on the counter too. THEN I remembered about my DIY bottle fly trap from last year and made a miniature version of it with vinegar as a bait in the bottom instead of rotting shrimp.
And that is how the GREAT FRUIT FLY TRAP EXPERIMENT began.
I left the traps out for 3 days, which is how long it took to eliminate the fruit flies.
I then emptied the contents of each trap into a fine seive, catching all the dead fruit flies, dried them on a piece of paper and started counting.
And here are the shocking results.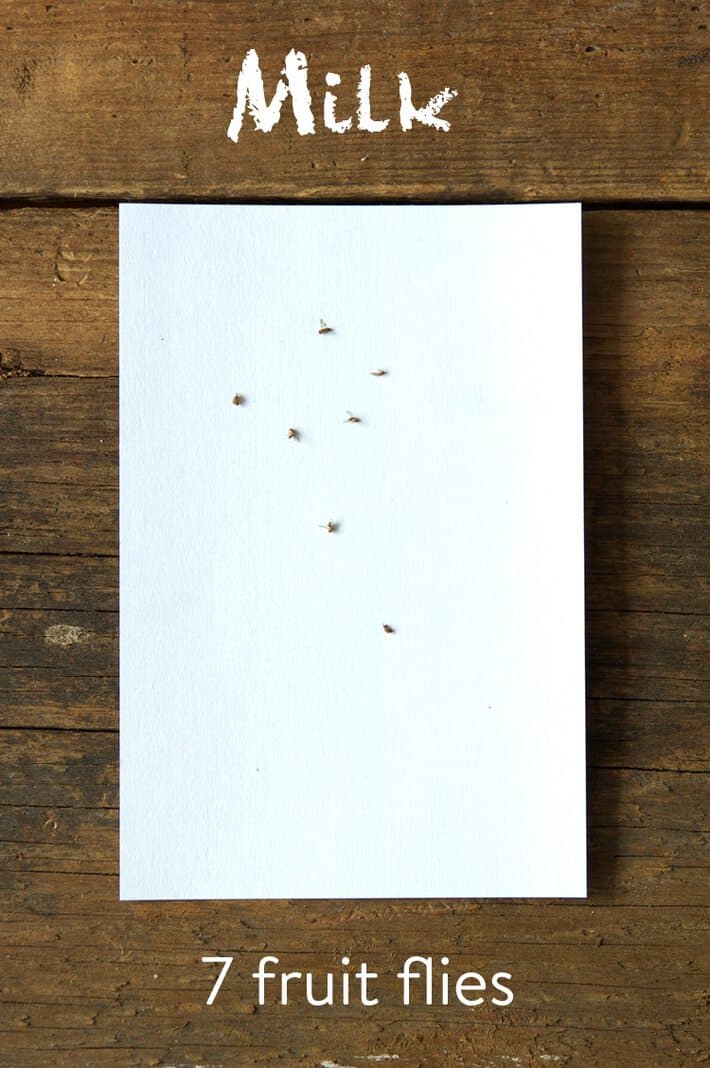 The milk probably would have caught a lot more fruit flies if it hadn't turned to yogourt overnight creating a solid surface that the flies could just walk on. It was not an easy nor a fun job to sift out the fruit flies from coagulated milk.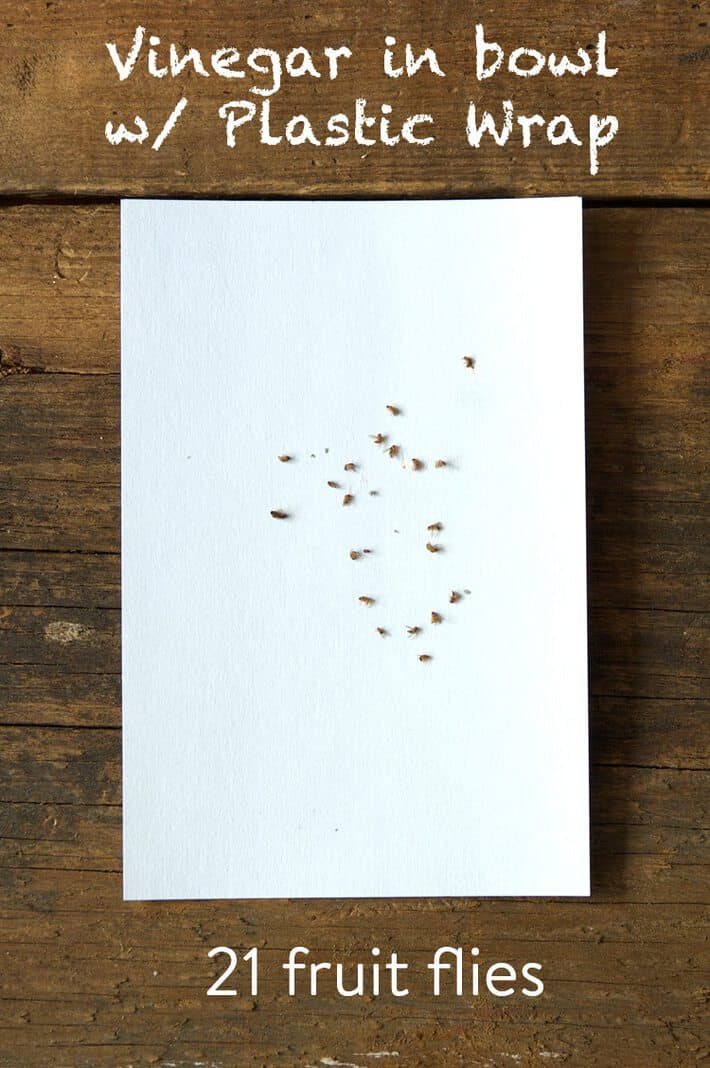 Second to last. My go-to method for fruit flies came in second to last.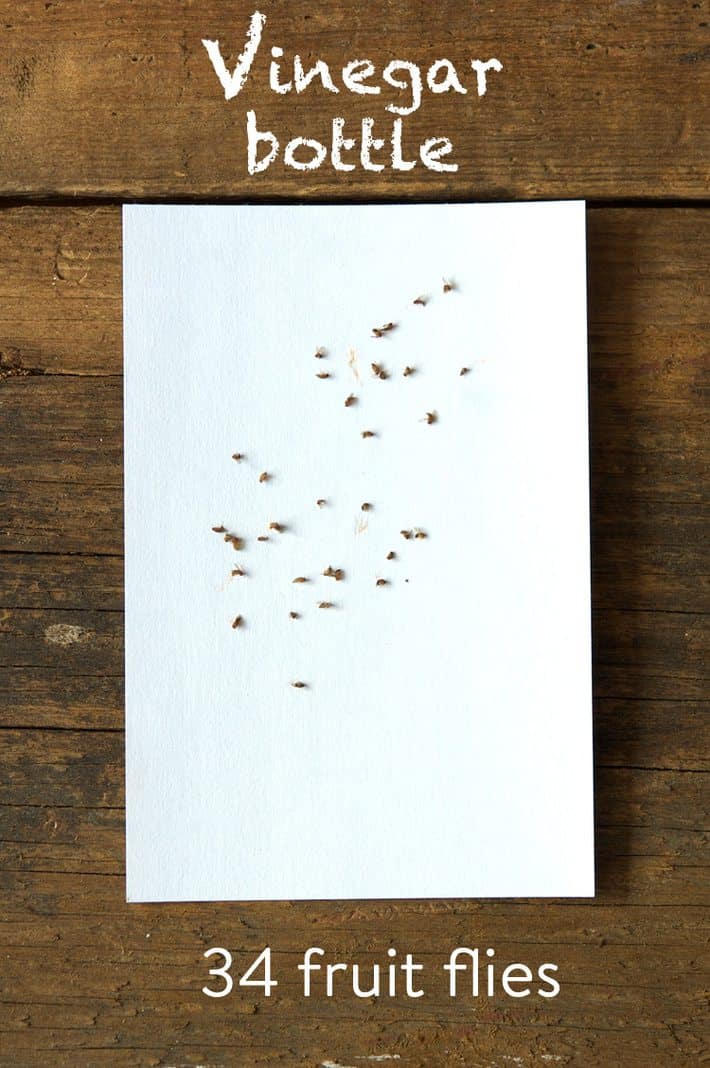 My old fashioned vinegar bottle caught the second most fruit flies. Time to put a little layer of plastic wrap under the spout of my vinegar bottle.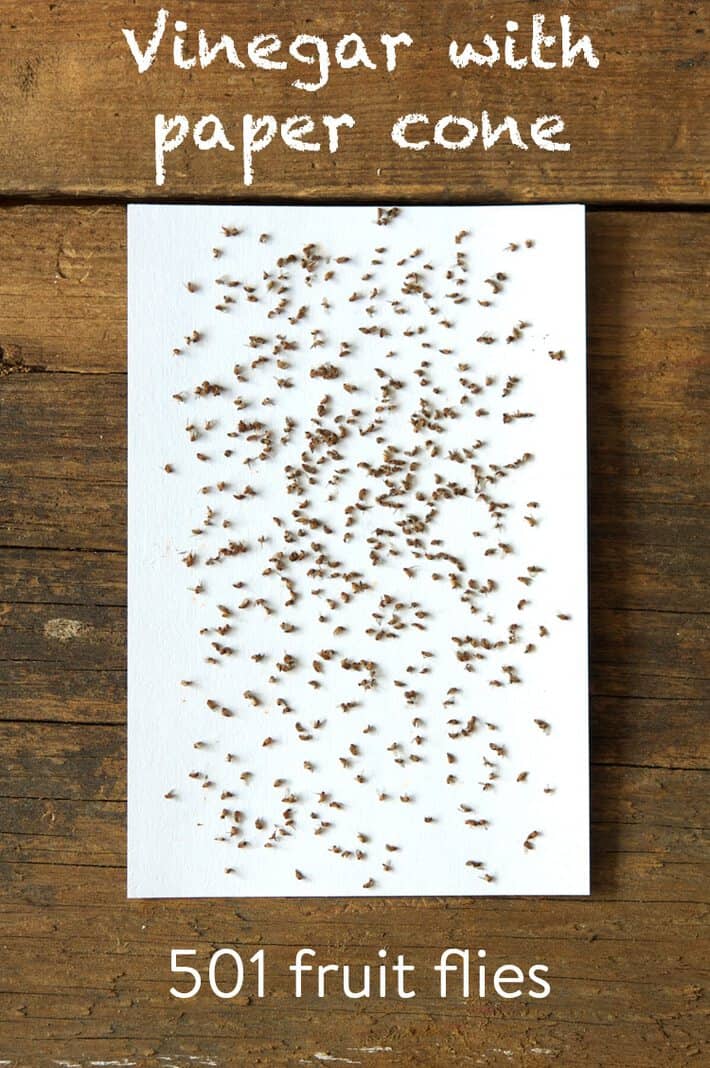 Seriously.
Seriously using a paper cone and mason jar worked THAT much better than all other fruit fly trap methods.
Seriously I sifted, dried and counted them.
Seriously had you told 16 year old Karen that she would make a pretty good living one day from drying and counting fruit flies she would have responded with a resounding "Yeah that sounds about right".
If you aren't sure how to do it here's my full tutorial on how to make one of these traps.
Any kind of vinegar makes a good bait and as anyone who drinks knows … so does wine. But I found they seemed to be MOST attracted to Raspberry Red Wine Vinegar. It has all the components they love. Wine, Vinegar, and the sweetness of fruit. Plus it's great in a salad dressing.
I'll be emptying my compostable garbage a little more often for the rest of the summer.
Now if you'll excuse me, it's garbage night. Again.