So you bought some eyeglasses online and you like them butttttt they don't fit your face. They slip off, feel wiggly or look kind of crooked. You can adjust those eyeglass frames in about 5 minutes.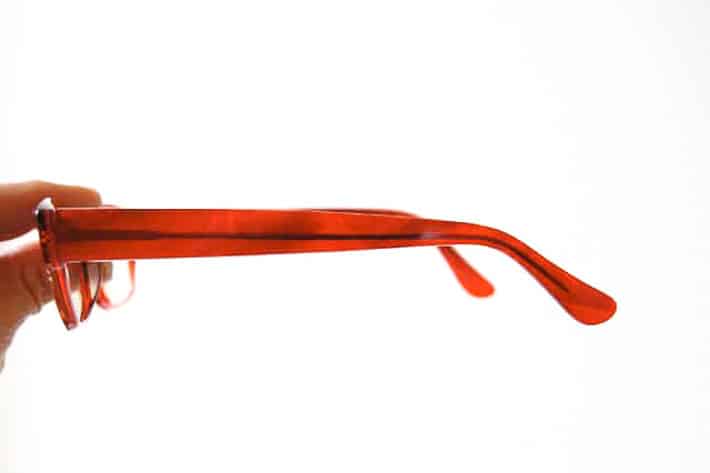 I bought these eyeglasses online years ago.  Buying eyeglasses online is great, and convenient and usually cheap but what about fitting them to your face?  That's not so great.
These particular glasses were the right size for my face, but they slid down my nose.  I pushed them up.  They slid down.  I pushed them up.  They slid down.
My optometrist also sells and fits eyeglasses and I'm sure they'd fit my Internet glasses for me (and then talk about what an ass I am for having them fix glasses that I didn't buy there), but ... I don't feel right about it. For obvious reasons. Also then I'd feel like I owe them a favour and frankly the last person  you want to be in debt to is an optometrist.  What if they need an eye one day?  What then?
Then it hit me.  All I needed was a bit of hot air.
Eyeglasses?  Meet hairdryer.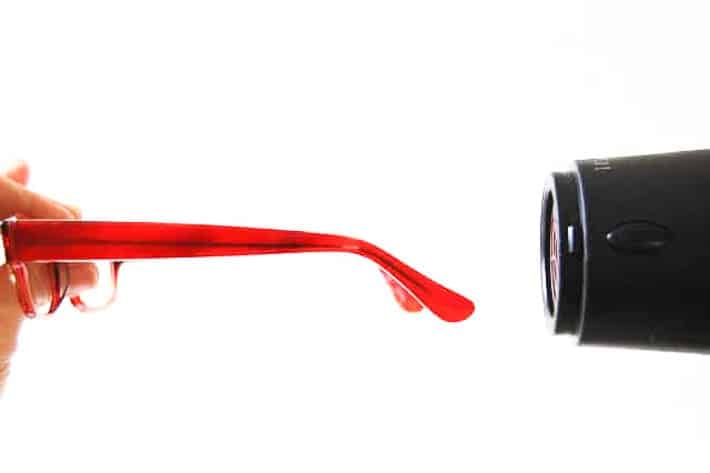 The only tool you need to make your glasses fit perfectly.  Without a single optician in sight.
How to Bend Eyeglasses So They Fit.
This is the before of my eyeglasses. You can see why they'd slip down someone's nose.  The arms don't curl around the ears.  They're very straight.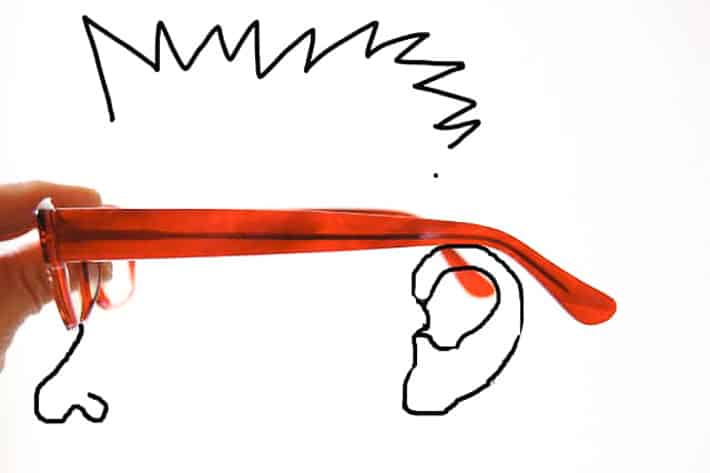 Enter the hairdryer.
Set the hairdryer to hot and point it at the portion of the arm you want to bend. Heat the arm until it's hot and bends easily with gentle pressure.
You can use the hairdryer on the nose of the glasses as well.  Heating it there you can slightly bend the frames from that point which will make the frames fit tighter against your head.
You did it.  You fixed your own glasses. For free!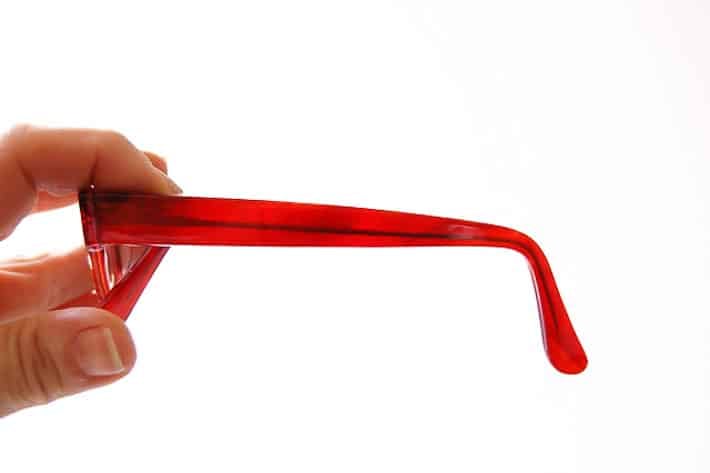 You have eyeglasses that stay on your face and you never have to push them up again, leaving your finger for more important tasks like picking up potato chips and pointing and laughing at people with poorly fitting eyeglasses.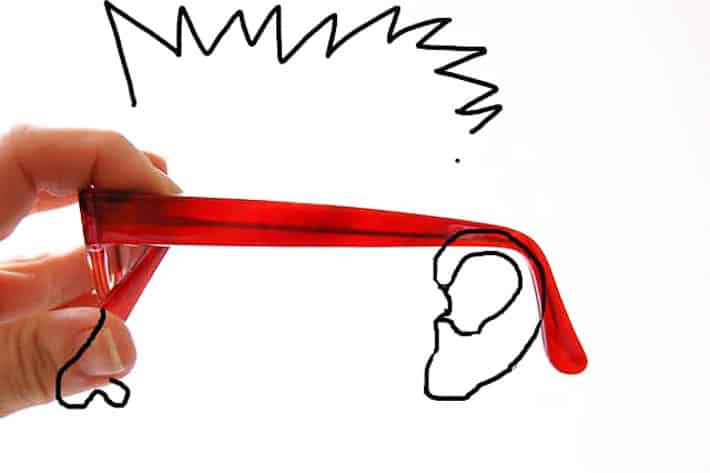 To adjust your glasses if they don't sit straight on your head because of your embarrassingly unlevel ears you don't need the hairdryer at all.  Just gently bend them up or down at the hinges.
You are the best.  You are confident.  YOU have glasses that fit.  And you did it all without it costing you an arm and an eyeball.
→Follow me on Instagram where I often make a fool of myself←