An easy to follow tutorial on how to braid garlic (or onions) with step by step instructions and a video. For the emerging homesteader in you. Not a homesteader? A garlic braid will still make you look cool in front of your cheffy friends.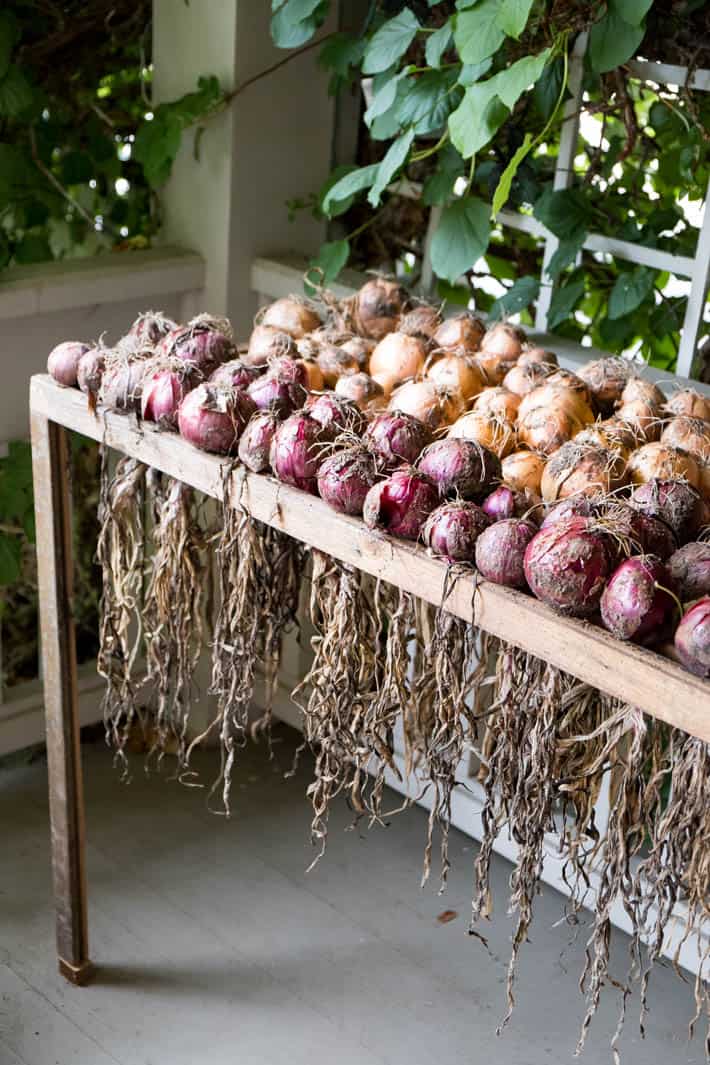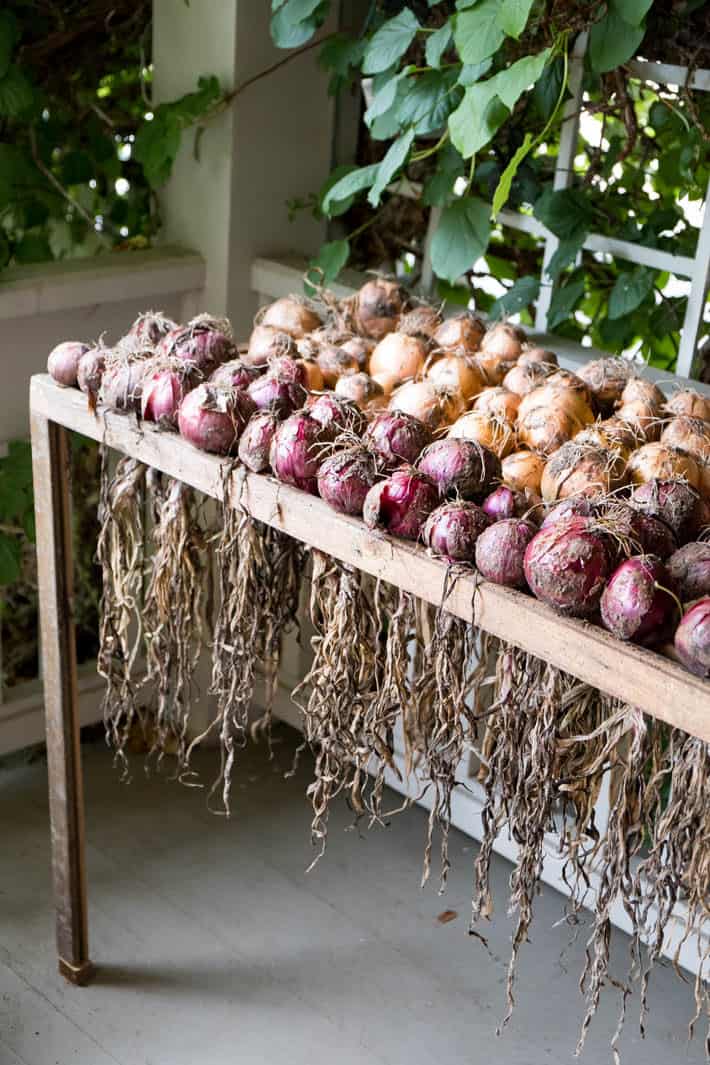 So you've harvested your onions or garlic and are feeling a little fancy. Sure you normally just cut the leaves and stems off and throw everything into a basket but THIS year you want to rock a garlic braid. Because you're cool and determined and they look great in a kitchen.
For this tutorial I'm going to use onions but the exact same technique is used for braiding garlic.
When braiding garlic use softneck types. You can also braid hardneck garlic, it's just a bit harder. Literally. The necks really are hard so you'll have to soften up their stems by soaking only the stems in water or wrapping them in a wet towel for half an hour or so (to make them pliable for braiding).
Oh wait. You don't grow your own onions or garlic? O.K. well put that on your calendar for next year. Here's How to Grow Garlic and here's How to Grow Onions. Garlic is planted in the fall and onions in the spring so plan accordingly. I'll meet you back here next year for when you're ready to braid.
For everyone else? Here we go …
Lay out 13 heads of garlic in front of you and divide them from biggest to smallest. Group together 3 large, 4 medium and 6 small.
Place the 3 largest heads together and tie a piece of twine with a 2 foot tail around them. The string holds the initial 3 heads together plus gives the braid support if you start to run out of stalks to braid.

Now braid the 3 stalks just like you would hair counting every time you cross over. You want to braid three times. So count one, two, three and stop.
Criss cross 2 medium sized onions over the stalks so they're on either side of the middle onion. Remember to keep your stalks lined up.
Braid the stalks again, one, two, three.

Continue like this using up your medium sized garlic first and ending with the smallest ones.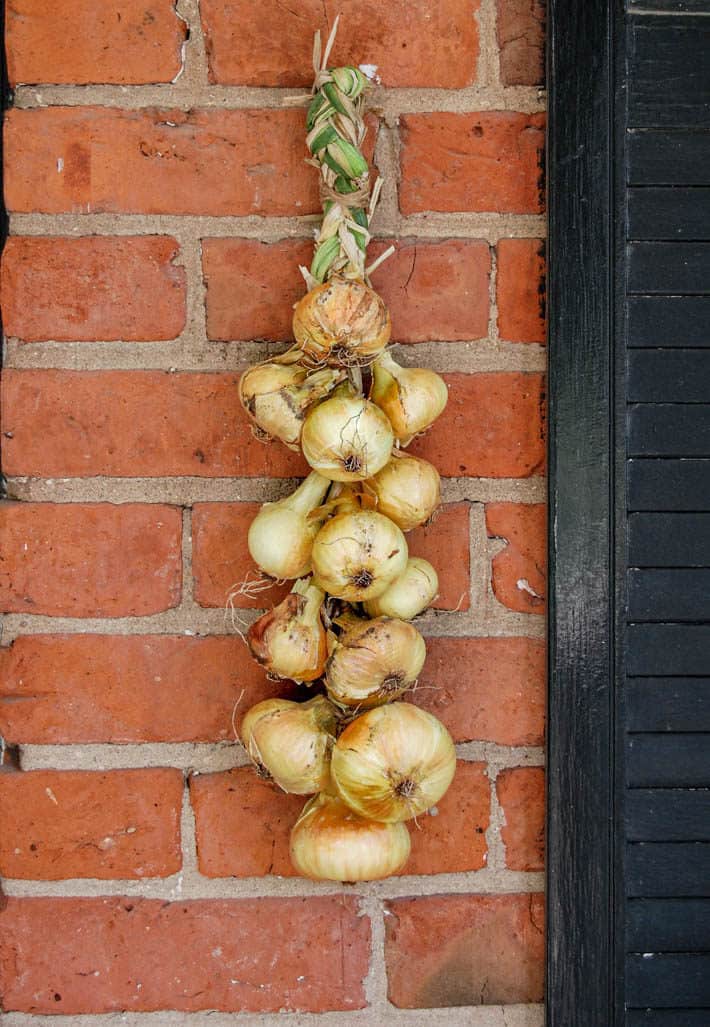 When you're out of garlic, continue to braid the stalks and then fold them down behind. Secure the turned down braid with the tail of twine.

How to Braid Garlic (or onions)
Garlic Braiding Tips
Yes! Braiding garlic is exactly like French Braiding as a matter of fact. :)
Softneck garlic is the easiest to braid, but hardneck garlic will work if you make the stems pliable by soaking them in water and massaging them.
A garlic braid will last up to 6 months if you keep it in a well ventilated area with 70% humidity and a temperature of 32 degrees Fahrenheit.
If you want to though, you can absolutely keep it in conditions other than that (like in your kitchen), it will just start to dry out and sprout earlier.
Cut the top head off first and then work your way down the braid.
Still confused? Braiding produce probably isn't for you. Perhaps you can get some enjoyment out of just playing with the ball of twine. Luckily for you, balls of twine also look pretty cool in a kitchen so it's not a complete loss.