"Hey!  Guess what guys??!!  You can clean your car headlights with toothpaste!"  Says everyone, everywhere, all the time.  I'm calling bullshit.  Toothpaste might gets some dead bugs off, the same way it'll get dead bugs out of your teeth.  But to really whiten and brighten either of them, you need to do a little work.  Here's how.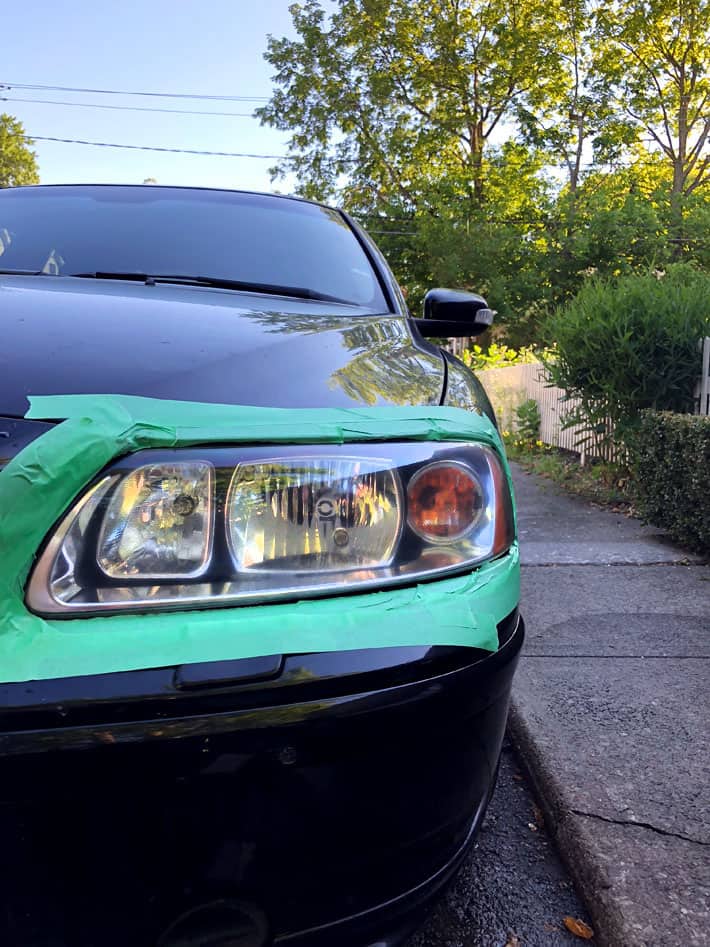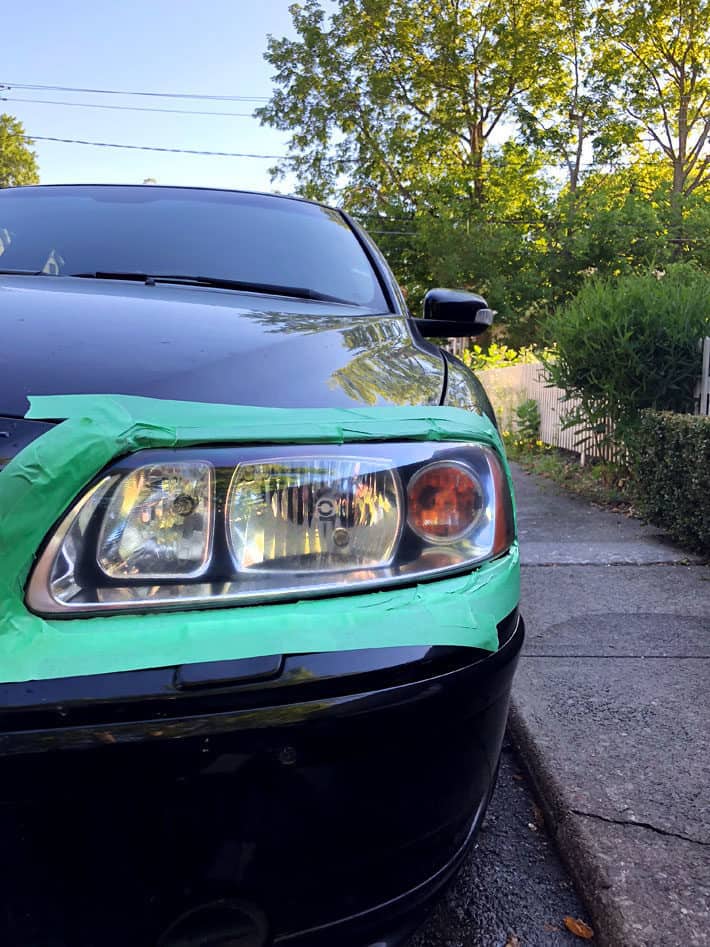 I heard it from every person who came across my car, every person who walked past me on the street, every person I bumped into in a parking lot. Oh. Your headlights are cloudy?  You know, you can use TOOTHPASTE to clean them!
Herein lies the problem with social media.  If an idea sounds plausible, practical and stupid-easy people are willing to share it, like it and pass on this super-secret bit of information with a knowing wink.   Even though they've never tried it themselves.  And even though the idea has been shared 14 bagazillion times on Facebook alone so the only people who don't already know the tip are those who aren't on Facebook.  So people that are dead.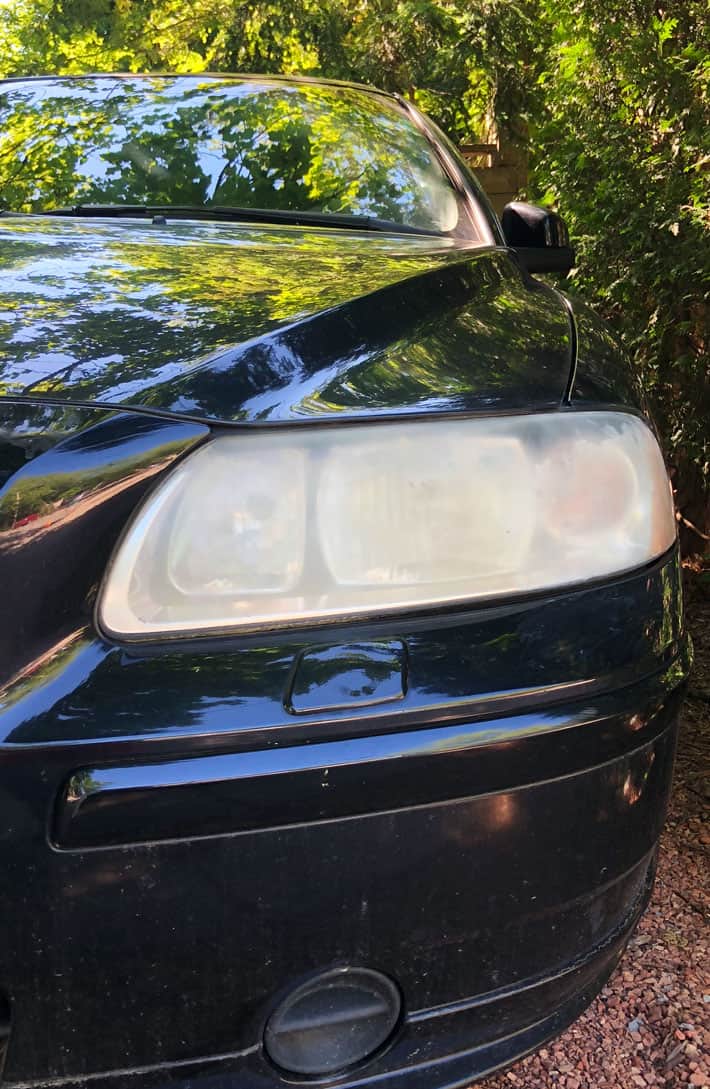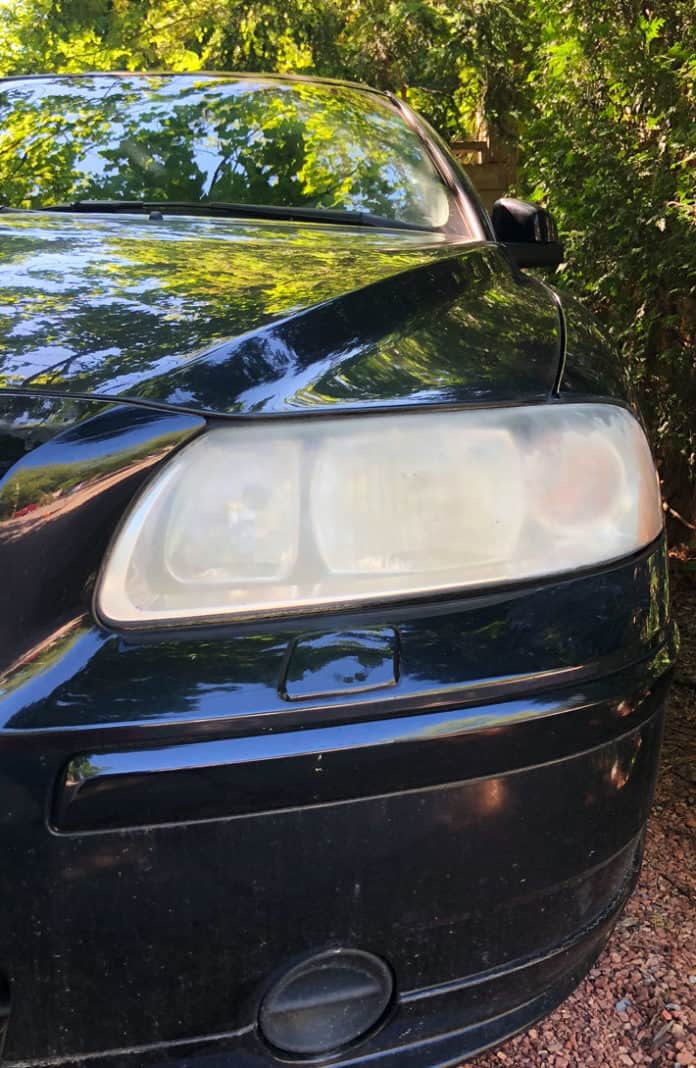 So of course I had to try the toothpaste trick.  Yup.  Just take some toothpaste and rub it on your cloudy headlight, then buff it off after it dries a tiny bit.
All I got was a minty fresh headlight that looked like it was on the waiting list for cataracts surgery.
So I did my thing, dove into the research, compared the most difficult with the easiest methods and came up with a solution that's in between (but admittedly leaning towards the more difficult because those are generally the methods that actually work)
First a bit on WHY your headlights are cloudy.  It's because headlights are made of plastic now, not made of glass the way they used to be.  They're coated with a UV protectant to keep the plastic from getting ruined and drying out.
That UV protection is what becomes a disaster over time, clouding up, getting brittle, oxidizing and making your headlights opaque.
To make them shine again you need to scrape off that yellow, cloudy, flaking UV protectant.
With 3 different grades of sandpaper.
It's a bit of work and will probably take you around an hour.  Not convinced?  Here's my before and after.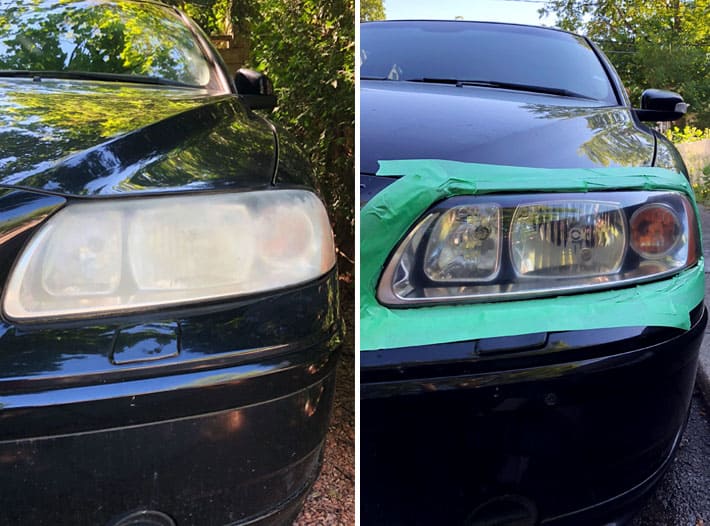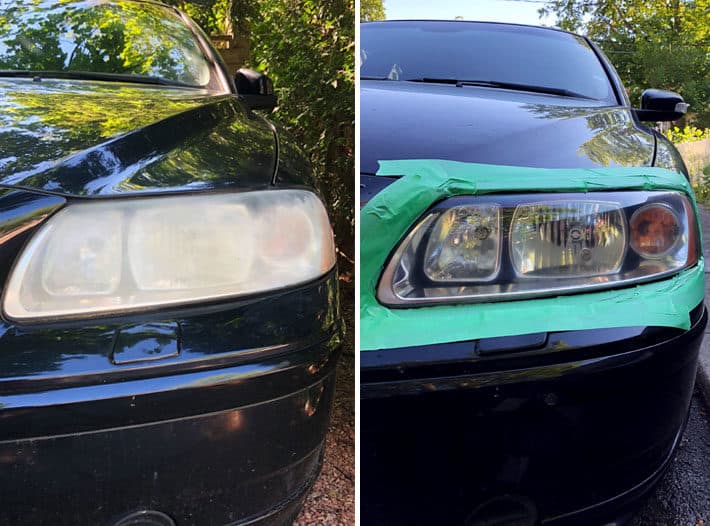 Good.  I'm glad you've decided to go ahead with it.  You're a champ.

How to Clean Cloudy Headlights
Materials
320 – 800 grit sandpaper
1000 – 1500 grit sandpaper
2500 – 3000 grit sandpaper
Padded sanding block or dish sponge
Isopropyl Alcohol
Headlight polish/levelling compound
Headlight Clear Coat/UV Protectant
Orbital Sander
Water
Soft Cloth
Painter tape
**Or – you can go the easier and probably cheaper route and buy an entire kit on Amazon.**
Entire Headlight Restoration Kit (hand powered with drill attachment for polishing)
Entire Headlight Restoration Kit (drill powered)
---
I didn't even THINK of checking Amazon for headlight restoring kits so  I bought everything separately at my local automotive store.
Automotive stores are where you can get sandpapers with this sort of grit along with the polish and clear coat.
Instructions
 320 – 800 Grit (dry sand)
Tape around your headlights to protect your car paint.
Sand, yes SAND, your headlights in a left to right motion.  The worse your headlights are the lower the grit number you should use.  I started with 800, but probably should have used 400 to make the job easier.  Keep your sanding pressure even and fluid.  Your headlights will get even cloudier at this point.
Rinse the headlight with water and wipe with a cloth to clear away any debris.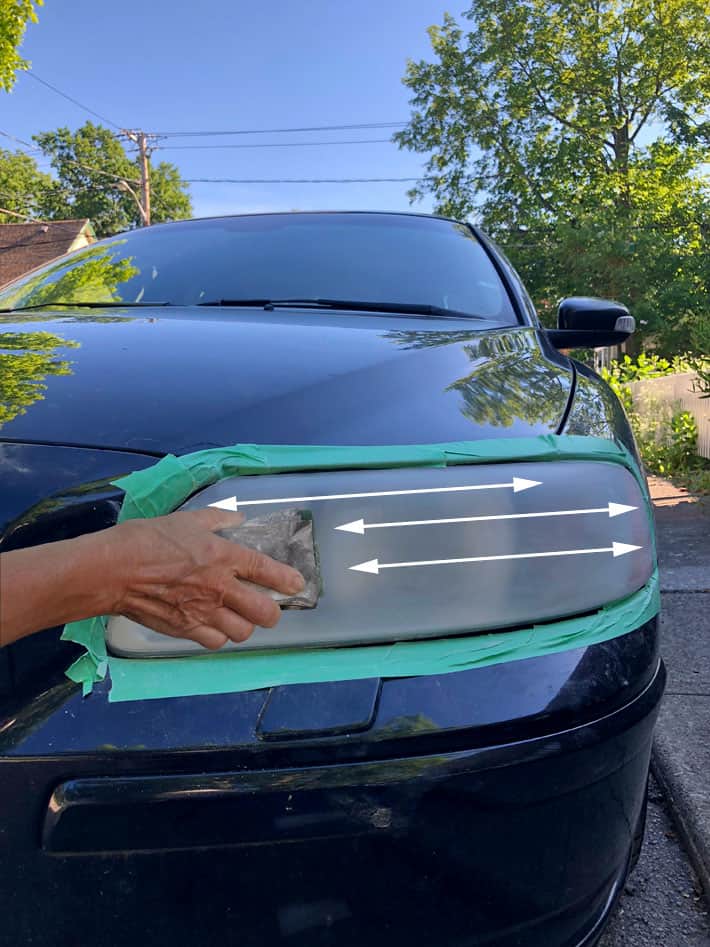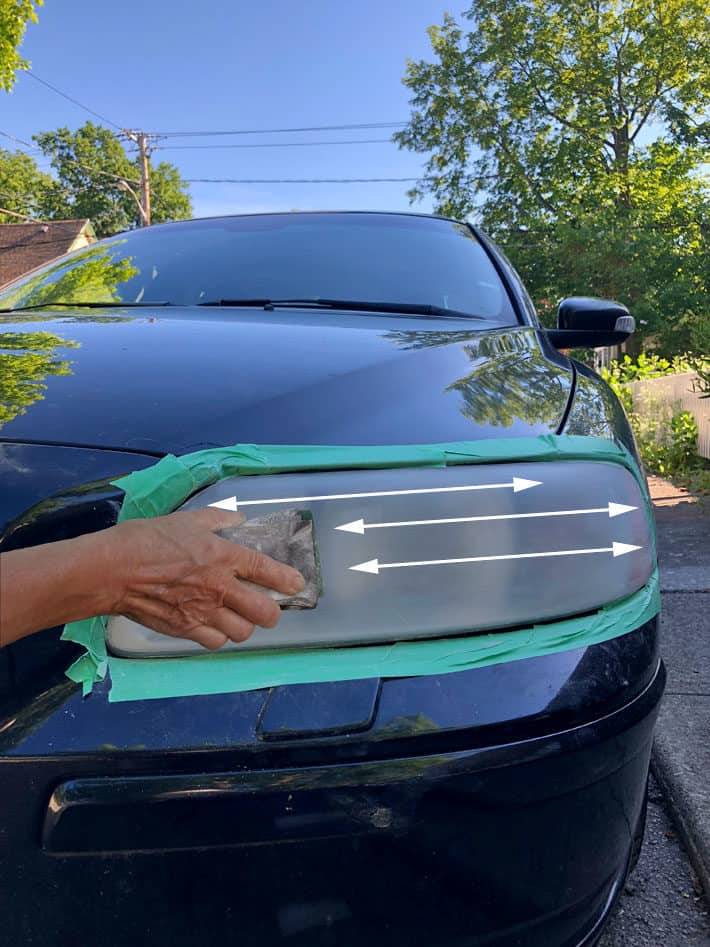 1000 – 1500 Grit (damp sand)
4. With a little water on the sandpaper sand the headlight again with this finer grit sandpaper in an up and down motion.  The reason you change directions is because you're sanding down the ridges you've caused by the rougher grit sandpaper earlier.
5. Rinse with water and wipe with a soft cloth to get rid of plastic debris.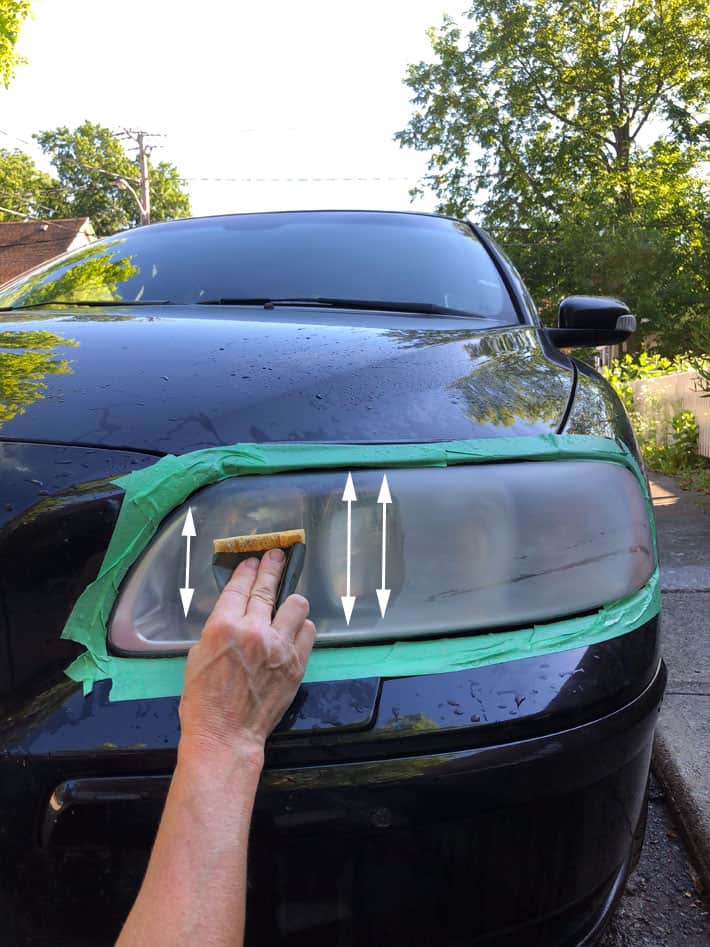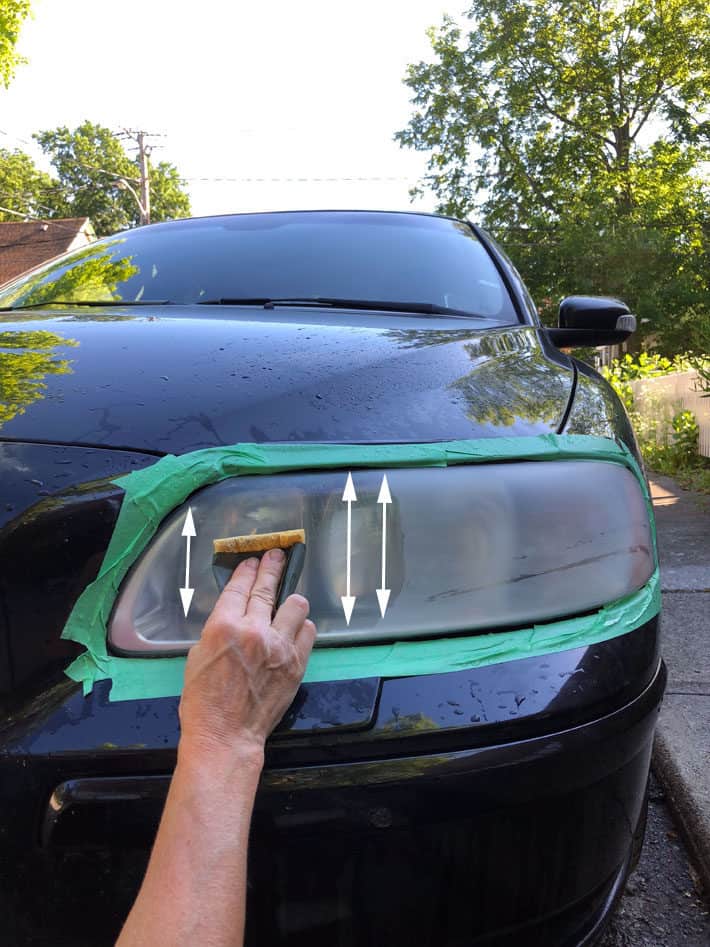 2500 – 3000 Grit (damp sand)
6. The final sanding step is to use the finest grit with a little water and sand in a left to right motion again.
7. Rinse with water, wipe with soft cloth.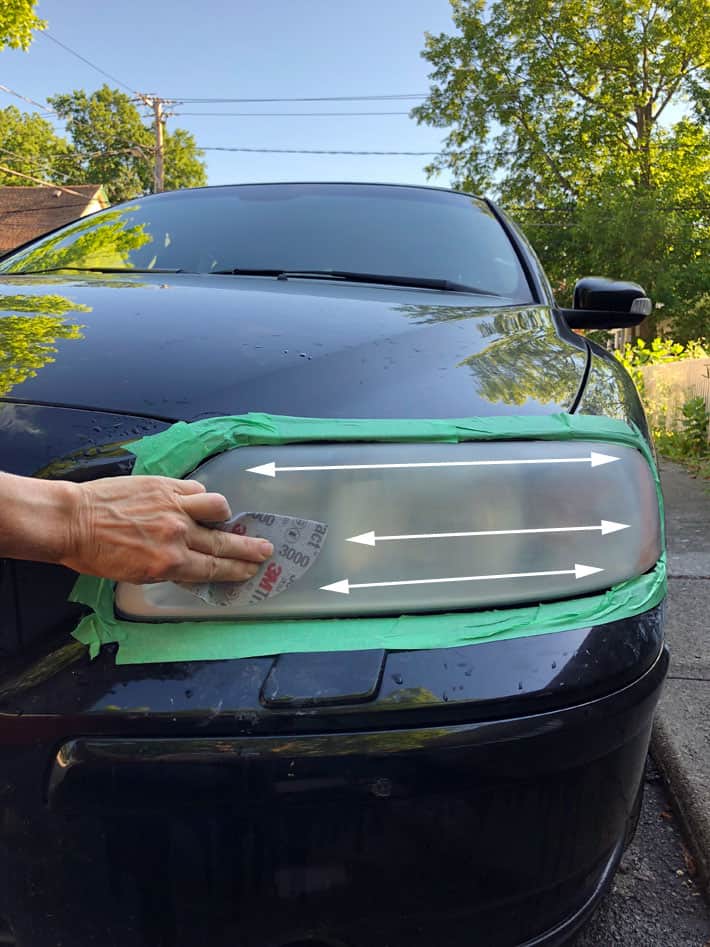 Buff/Polish With Wool or Microfibre Pad
8. Attach a microfibre of sheepskin pad to an orbital palm sander.
9. Add compound to the pad and rub the polish into the pad so it's evenly saturated.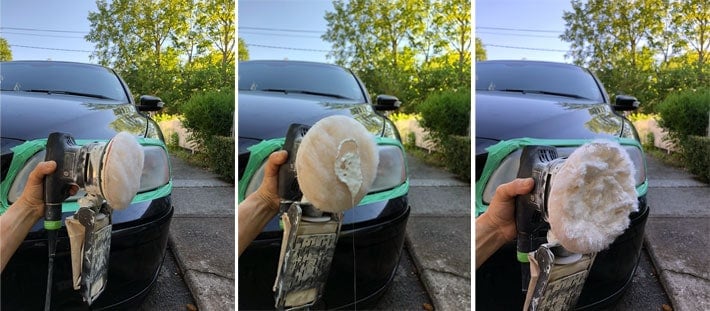 10. Polish headlights.  The headlights will start to look clearer now.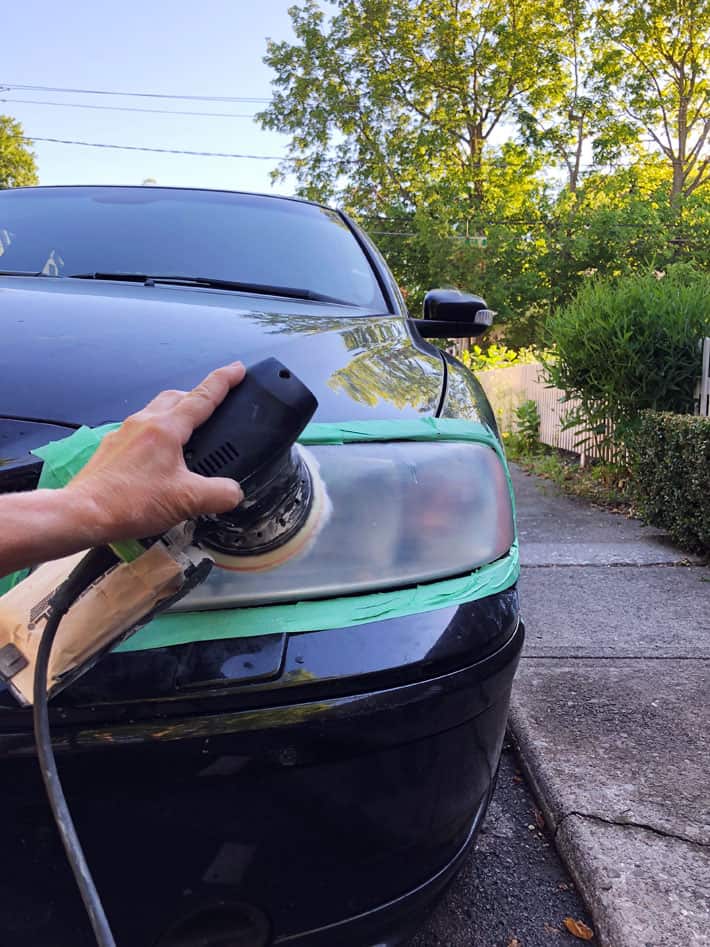 Wipe with Isopropyl Alcohol
11. Wipe the headlights clean with Isopropyl Alcohol.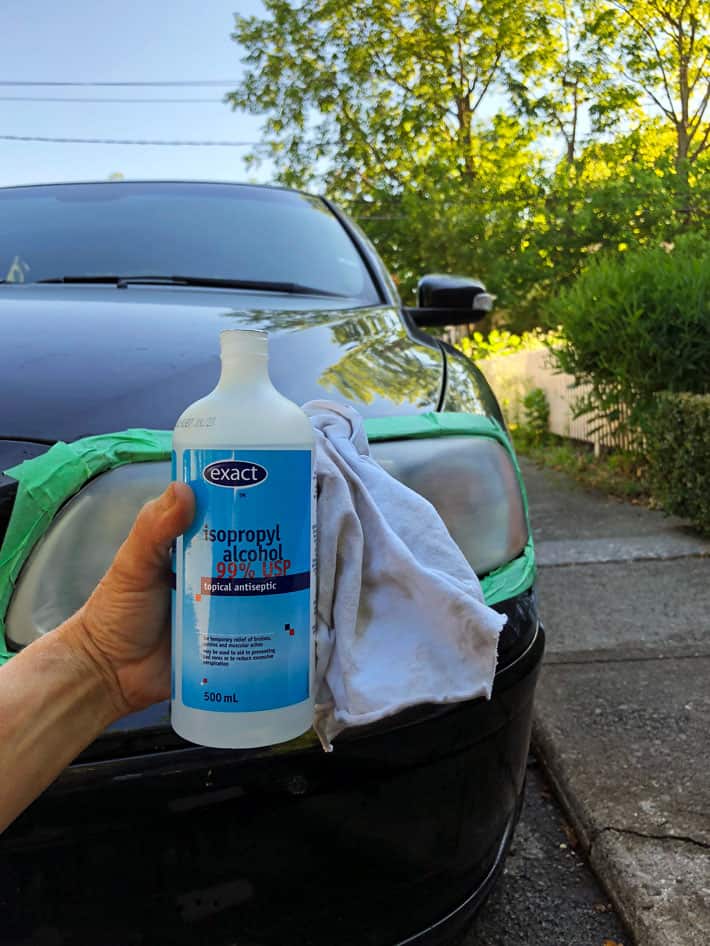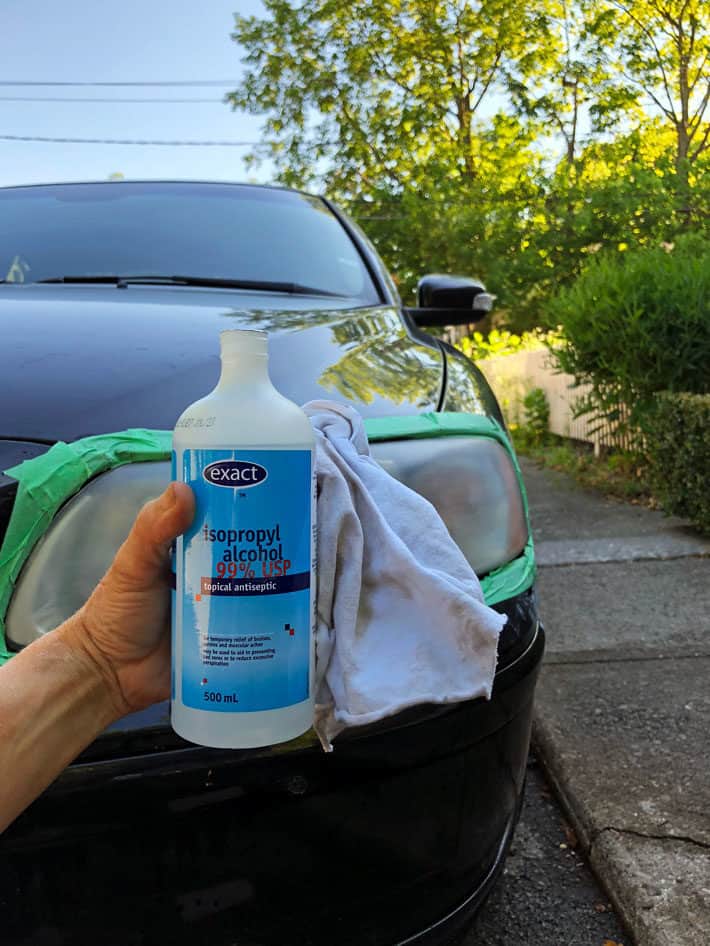 Spray with Headlight Clear Coat
12.  Apply the clear coat / UV protectant according to directions.  Mine was a spray, yours may be a liquid you wipe on.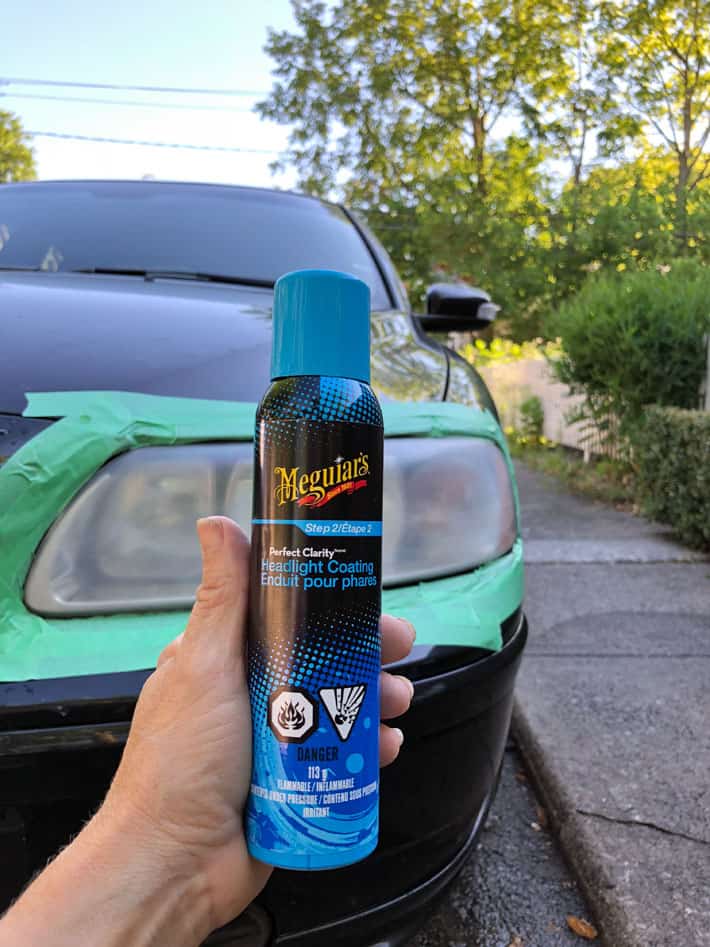 You're done.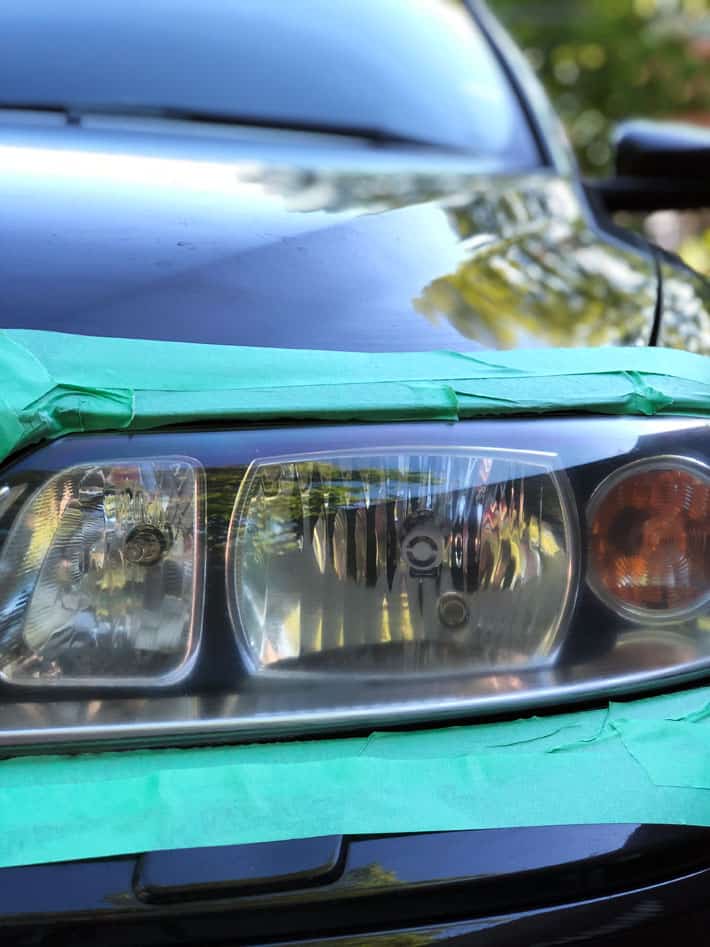 Take a look at the before and after again.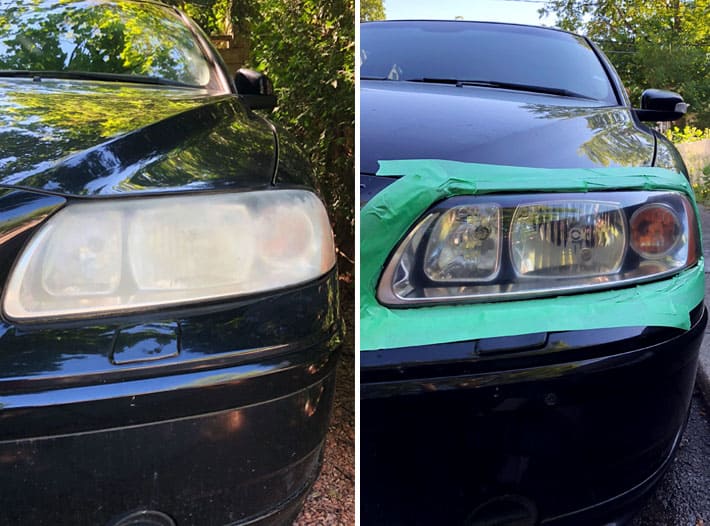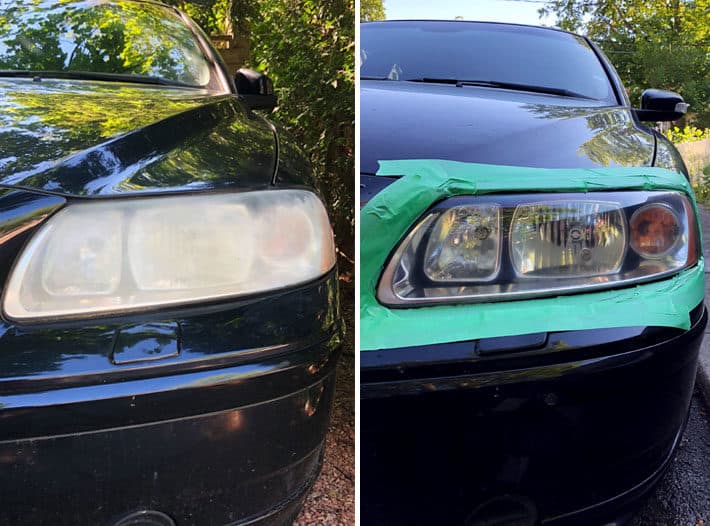 Cleaning your cloudy headlights doesn't just make your car look better it increases the output of your headlights by 400X.  I made up the 400X but it makes a huge difference.
You'll be able to see in front of your car better at night and other people will better be able to see you.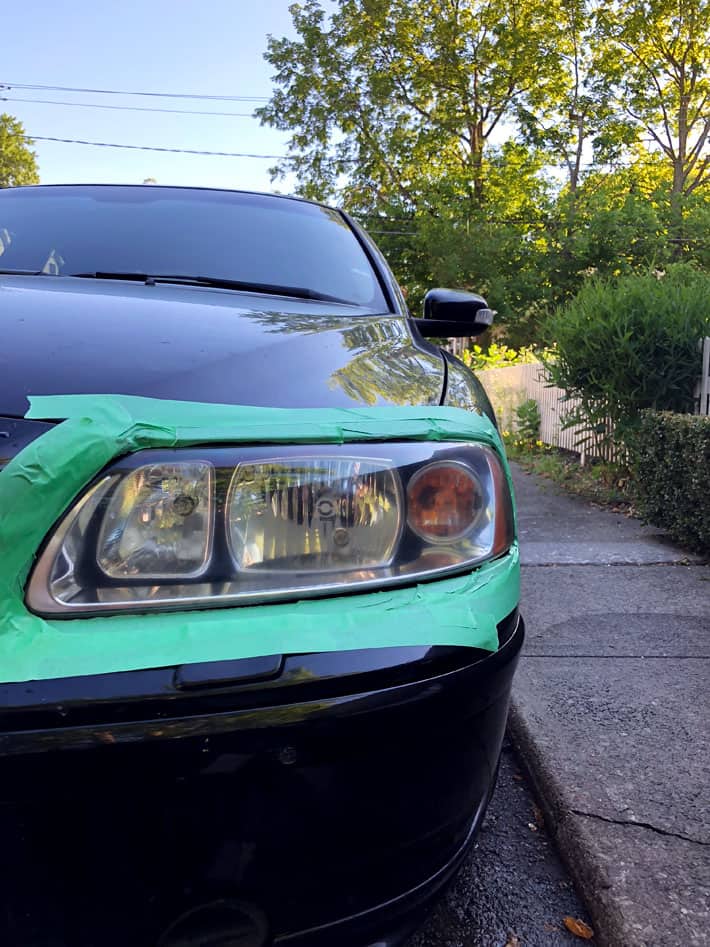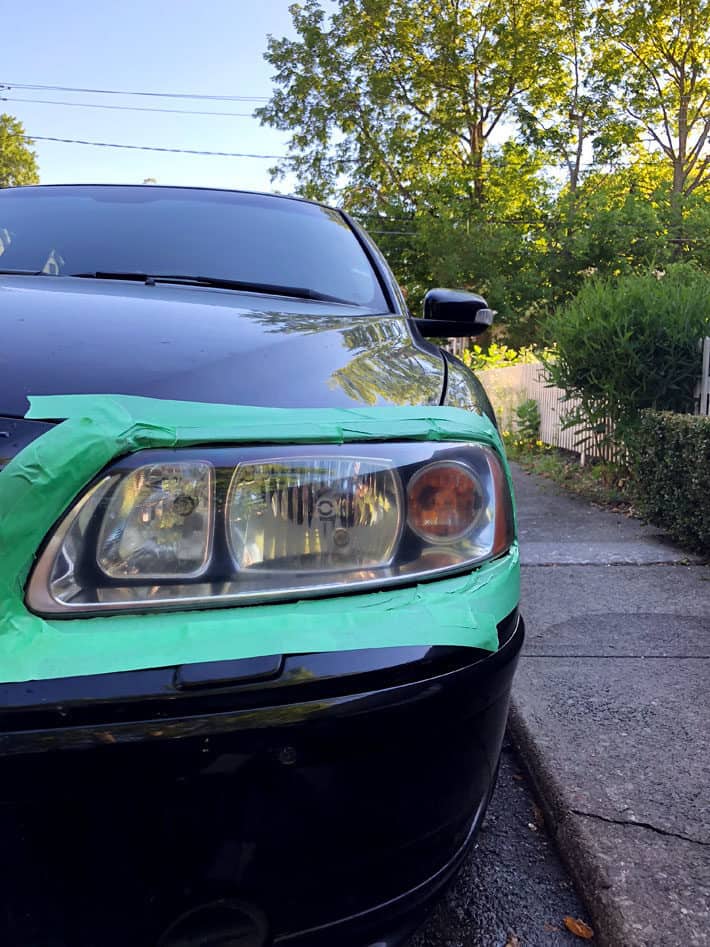 All for about an hours worth of work and around $25 (if you buy one of the kits).  Here are the links to the kits again:
2.  Headlight restoring kit with drill attachment for all steps.
I'd personally buy the first kit because it has a separate polish and UV coating.  The second kit seems to just have the polish.
If your headlights area  disaster, ditch the toothpaste. Do the job right.
→Like to Sweat, Swear and do Stuff? GET MY POSTS emailed to you 3 times a week←